Disposal
by Susan White
When I was in the third grade, Lidia Pinkly took me inside her parents' closet and told me a horrifying story about The Pigman—who feasted on human flesh—and she swore it was true. I could handle just about anything as long as it wasn't true. But this Pigman had been in the newspaper! Lidia's older cousin from Louisiana had read her the article.
Soon after learning of the Pigman, I was lying on the couch, hugging the huge stuffed rabbit my godmother had given me for my birthday. To my horror, I felt something hard inside my rabbit, and I was positive it was cleft. A pig's foot! Clearly, I had to dispose of the fluffy gift, "the whited sepulcher," as I had just learned of in Sunday school class. The rabbit even had red eyes—further proof that the Pigman was hiding inside my sleeping companion, waiting to break out and devour me in my sleep. I knew what I had to do. I stuffed the rabbit in my flowered bicycle basket, pedaled past the soccer field, and coasted down the steepest hill in Sewanee, Tennessee. I even crossed the busiest street—the only street in our town with a stoplight. If any of my parents' friends had seen me do this, they would have called our house and tattled on me. I stood on my pedals to round the local market as quickly as possible. Without even lowering my kickstand, I pulled the rabbit out of my basket, and threw it in the caramel-colored metal dumpster.
The ride home was exhausting. Not only had I disposed of a gift I loved, but I had to walk my bicycle up most of the hill. I looked behind me a couple of times to make sure the possessed rabbit wasn't following me.
Even though I sacrificed my rabbit, fear continued to gnaw my insides. The idea of the Pigman  no longer terrorized me, but there were so many things to fear. Each night I ascended the hardwood staircase to my bedroom in the northern corner of the house, I was seized with terror. I performed odd, superstitious rituals to ensure survival—walking with my left hand on the railing until I reached the third step from the second landing, chanting, "protect me from evil"—stepping with each foot to each syllable on each of those three steps. I'd run up the remaining stairs, then spin the doorknob to the den door three times before opening it. I was all about threes. I practically flew from the den to my bed, my feet only hitting my bedroom rug a few times before I leapt onto my bed. My pajamas waited for me at the foot of my bed; I dared not walk around my room or into my adjacent bathroom where the spooky claw-foot tub lurked. I recited an ever-growing prayer to keep all my loved ones safe. The prayer grew absurdly long as I continued to think of people and animals I must name—including my aunt's dog and our mailman.
My room's light switch was next to the headboard, and I turned it on before I tried to sleep. Some nights I could fall asleep, but most nights I turned my head to see in all directions so rapidly that my hair knotted in back. The phone by my bed was my salvation, since by dialing 8-1 and hanging up, we could make all the phones in our house ring. During the daytime, I used this practice to prank my parents; at night, I cried to my parents so that my father would come upstairs with his guitar. Eventually, I trained him to follow me upstairs every night. My younger brother's room was connected to mine by a door. Nathan was never afraid, but he loved my father's singing. Since we fought over whose room Dad should be in, he leaned his back against the edge of our doorframe while he played and sang old ballads and country classics about cool water, shadows on the wall, old stogies, a billy goat, a freight train, paper roses, honky-tonk angels, and El Paso. If he stopped before I was asleep, I'd shout, "I'm still awake!"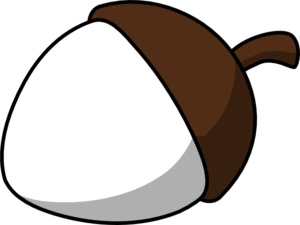 It didn't help my fears that our house was featured in the Sewanee Ghost Stories book. Indeed, the two-story white, wooden house seemed haunted, with its hissing metal radiators, drafty downstairs rooms with high, leaking ceilings, and old doors that often opened on their own. The garland of dark, shriveled acorns hanging between the living room and dining room enhanced the haunted atmosphere. Sweeping strands—strung together with fishing line—spanned the door frame like the part of someone's bangs, and straight strands of acorns dangled from the garland, long strands on the sides and short strands in the center. My brother and I knocked a few acorns off the strings during our competitions to run and touch a higher acorn than our competitor.
My parents loved to talk about the history of our home. In the late 1800s, our house was originally a Kappa Sig fraternity house for The University of the South. In 1900, the fraternity moved elsewhere, and the Cheape family bought the house. At that time there was a room separated from the back of the house by a garden where their maid/cook slept. As the story goes, that room burned one night, and the flames consumed the maid. People claimed to have sighted the maid's ghost numerous times on the property.
My father debunked this story by telling me the actual circumstances that the members of this town, populated by a mere 1,000 today and nearly have that number in the past, preserved. The true story excited him much more, as it is a sex scandal. The room did burn down, but when the policeman investigated the site, he figured out the scam. He joked that the arsonist knew little about anatomy, for the bones that were supposedly the maid's were male bones stolen from the college's medical department. The maid was black and unmarried. The white Cheape brothers left for Texas shortly after the fire. Given the time period and the disreputable circumstances, the policeman did not publicize what he knew to be true, though he couldn't help but tell some people, who—of course—told other people, that the Cheape brothers had gone to a lot of trouble to hide the evidence of their sexual exploitations. While several citizens reported seeing the maid's ghost in Sewanee, another citizen saw the pregnant maid, very much alive in Birmingham. Eric Cheape waited fifty years to return to Sewanee and open Cheapestead: a beer and pizza joint.
After Mr. and Mrs. Cheape moved away, the house was briefly a high school fraternity house for the Sewanee Military Academy—where my father would land his first teaching job—until the Headmaster decided high school fraternities were disastrous.
Sherriff Jackson and his family moved into the house in 1920. Mrs. Jackson strung the web of acorns, which she gathered from the giant white oak in the front yard, before the birth of her second child. Sherriff Jackson died many years before his wife, who lived in the big house alone until our family bought it in 1975. She passed a few years later. I remember the brown paneling upstairs, the unnecessary walls between the upstairs rooms, the woven, filthy rug in the living room, and the tiny,  roach-infested kitchen. My parents loved this house-in-progress, and they said the house would collapse if they took those acorns down.
I was almost certain Mrs. Jackson's ghost guarded the acorns, but I hadn't given her husband's ghost much thought until a Hispanic woman who taught my church choir to play castanets at her house showed me a picture of Sherriff Jackson, one of her husband's relatives, whose ghost, she told me, spent part of his time in my house and part of his time in hers. When my father picked me up, I told him the horrifying news. I said I could no longer live in our house. Maybe I could sleep in our garage.
My father laughed and said, "People from Spain believe in ghosts and all kinds of crazy superstitions, but ghosts don't exist. It's scientifically impossible." He explained how everything is made of electronic particles, and he promised to give me a hundred dollars if I ever saw a ghost. But he was an English teacher, not a science teacher.
The room, the elbow between our kitchen and the walled-in back porch that led to our dirt-floored basement, hovered above the spot of notorious land referenced in the ghost story book. Since it was adjacent to a tiny bathroom and had its own entrance from our back yard, my family rented that room to college students. I recall many different students, but the last student to rent the room was as intriguing as the space she occupied.
Her name was Jane, and she was sexy. Her long, thick, black hair fell to her shapely shoulders. She did not wear much make-up, but her eyes drew plenty of attention naturally. She often sunbathed near our picnic table, and I admired her toned legs and silver anklets. She didn't talk to me much, but once she actually kicked around a soccer ball with me. Sometimes I sat outside her door, on the bottom step of the scary, dim-lit back staircase that I never walked up or down, and listened to her play her guitar. She sang along with the strummed chords in a raspy voice.
One day, I sat on the step and heard a perplexing noise. She was struggling and moaning like a ghost. I jumped up and crouched close to her door. Another voice, a deep voice, was mumbling—then almost singing. They sounded like they were running faster and faster. Breathing and panting hard. Her voice shivered like someone had thrown cold water on her. The deep voice said words I could not hear.
I slipped back outside, comforted by the sunlight. Our chow-shepherd mix followed me across the street. I picked at grass and clovers, occasionally petting Rusty, who sat tall behind me, his dark, purplish tongue perspiring droplets of saliva onto my thigh.  I was not sure what I had heard, but I was certain it was a part of being an adult, and my stomach felt sick.
It couldn't have been more than a couple of days when I rode my bike home from school and discovered Jane was gone. I was alarmed, but my mother coolly said, "She's going to live in a dorm." Even though my father, who was the cook in our family, made one of our favorite dishes, Peking chicken, Mom stayed in her room. Dad said she wasn't feeling well.
After eating my fill of the tender, salty chicken, I walked into the ex-renter's room. I sat on the bed and the sounds I had heard from there played in my head. Then I snooped. I opened all the drawers, and—to my delight—the bottom drawer was full of Jane's shorts. I pulled them all out and tried on a pair of soft cut-off, charcoal-colored shorts. They reached my knees, but they felt good.  I admired the silver snap. I lay on the bed and lifted one of my scrawny legs, inspecting a red, threadlike scratch below my knee.
The next day, my brother and I were the only ones at home when the phone rang. I answered it. Jane said hello to me and asked me if I would do her a favor and put the clothes she'd left into a garbage bag and leave it by the back entrance. I was sad to give up her clothes, but I did as she asked.
I watched through the kitchen window as a car pulled up by our garage, and Jane walked toward her old room to claim her clothing.
No one ever told me why Jane left our house so suddenly. On car trips, my mother yanked her hand away from my father's attempted grasp. My father begged us not to fight and upset our mother, who began reading the Bible each night. Though my father never paid me a hundred dollars—since I never saw a ghost—I still felt our house was haunted.
Susan White teaches high school English in Asheville, North Carolina. She is originally from middle Tennessee and received her master's degree from the Bread Loaf School of English and her MFA from Stonecoast. She has published short stories and personal essays in Front Range Review, River Walk Journal, Diverse Voices, Barely South, Pisgah Review, The Battered Suitcase and the anthology Dear John, I Love Jane.