Literary Friday, Edition 95
'Southern Sin' Review & Giveaway 
"The most dangerous stories are the true stories," writes Dorothy Allison in the introduction to Southern Sin: True Stories of the sultry south & women behaving badly. This new collection of 23 stories includes an array of Southern writers, from mothers, daughters, sisters, best friends, fiancées, divorcees, lifeguards-in-training, lapsed Baptists to tipsy debutantes and middle-aged lesbians that remind us that sin, like beauty, is in the eye of the beholder. Read our review of Southern Sin here and find out how to win one of two copies through Wednesday.
Literary News
Anne Rice has announced a new "Vampire Chronicles" book, due out October 28. The title is Prince Lestat, which will be a sequel to her 1988 novel Queen of the Damned.
Leopold's Ice Cream and Live Oak Public Libraries are holding the fourth annual Creative Writing Challenge. This year is a poetry contest in celebration of Savannah's beautiful squares with an entry deadline of April 3.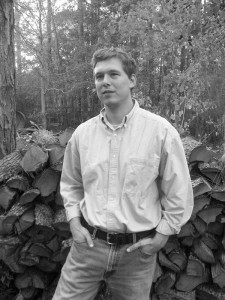 Award-winning Louisiana author David Armand talks about being a Southern writer, getting out from under Faulkner's shadow and what he's working on next in an interview by Dixon Hearne.
The Weight of Blood, a suspenseful thriller set deep in the Ozark Mountains by Laura McHugh, made Goodreads' March 2014 Movers & Shakers list.
#Southernlit Social
This edition of Literary Friday is coming to you live from the Tennessee Williams/New Orleans Literary Festival, described quite accurately below by a local freelance writer.
Literary Events
In celebration of the 75th anniversary of "Gone With the Wind" the movie, Atlanta History Center is displaying an exhibit called "Stars Fall on Atlanta: the Premiere of Gone With The Wind" at the Margaret Mitchell House all year long.
Key West will celebrate Tennessee Williams' birthday all month with weekly films, exhibits, a poetry contest and more, culminating in a reception on March 26.
The Tennessee Williams/New Orleans Literary Festival is happening in the French Quarter this weekend, with guest speakers, panel discussions, theater performances and the popular Stanley & Stella Shouting Contest on Sunday.
The Sweet Potato Queens' annual Zippity Doo Dah weekend runs through the 23 in Jackson, Mississippi's Fondren district, with the parade on Saturday.
For fans of Carson McCullers, a marathon reading of The Member of the Wedding will take place tomorrow in her hometown of Columbus, Georgia.
The Southern Literary Festival takes place March 27-29 at The University of Mississippi in Oxford and coincides with Oxford Conference for the Book.
See Landscapes of the Heart: The Elizabeth Spencer Story at the Crossroads Film Festival in Oxford, Mississippi, April 3-6 and April 8 at the RiverRun Film Festival in Winston Salem, North Carolina.
The Alabama Book Festival is scheduled for April 19 at Old Alabama Town in Montgomery. This year's authors include Susan Gregg Gilmore, Cassandra King, Charles McNair and lots more.
New in Southern Voice
The Barbarian Princess, an essay about author Florence King, responsible for Southern Ladies and Gentlemen, described as "the bestseller that catches Dixie right between the sheets," by Snowden Wright.
To find out more about Southern authors' haunts and hangouts, download the Deep South Literary Trail App, available direct from iTunes and for Android.