4 Books to Tide You Over Until Fall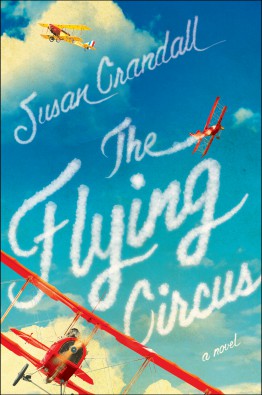 Our full Fall/Winter Reading List debuts in mid-September, but until then check out these new releases. 
A Peach of a Pair
by Kim Boykin
It's April 1953. Nettie Gilbert has cherished her time studying to be a music teacher at Columbia College in South Carolina, but as graduation approaches, she can't wait to return to her family — and her childhood sweetheart, Brooks — in Alabama. But just days before her senior recital, she gets a letter from her mama telling her that Brooks is getting married to her own sister. Devastated, Nettie drops out of school and takes a job as live-in help for two old-maid sisters. As she learns more about their lives on a trip to see a faith healer halfway across the country, Nettie will discover that love and forgiveness will one day lead her home. Read our interview with Boykin for her last book Palmetto Moon here.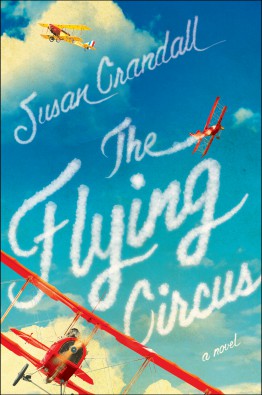 The Flying Circus
by Susan Crandall
Bestselling author of Whistling Past the Graveyard, Crandall follows up with an adventure tale about two daredevils and a farm boy who embark on the journey of a lifetime across America's heartland in the Roaring Twenties. They explore the expanding role of aviation — from barnstorming to bootlegging — and form an unlikely makeshift family composed of members as adventurous as they are vulnerable. These three companions uncover a world of self-discovery within themselves, but nevertheless, one of them must pay the price. "A colorful, rich and historical tale of the early years of flight," says Karen White.
The Ones We Trust
by Kimberly Belle
When former DC journalist Abigail Wolff attempts to rehabilitate her career, she finds herself at the heart of a US army cover-up involving the death of a soldier in Afghanistan — with unspeakable emotional consequences for one family. As the story of what happened comes to light, Abigail will do anything to write it. The more evidence she stumbles upon in the case, the fewer people it seems she can trust, including her own father, a retired army general. The investigation eventually leads her to an impossible choice, one of unrelenting sacrifice to protect those she loves. Read our interview with Belle for her last book The Last Breath here.
Tropical Depression: A Billy Knight Thriller
by Jeff Lindsay
Lindsay mastered suspense with his wildly addictive "Dexter" series, but before that there was former cop and current burnout Billy Knight. When a hostage situation turns deadly, Billy loses everything — his wife, his daughter and his career. Devastated, he heads to Key West to put down his gun and pick up a rod and reel as a fishing boat captain. But former co-worker Roscoe McAuley isn't ready to let Billy rest. When Roscoe tells Billy that someone murdered his son, Billy sends him away. When Roscoe himself turns up dead a few weeks later, however, Billy can't keep from getting sucked back into Los Angeles, and the streets that took so much from him.