Literary Friday, Edition 170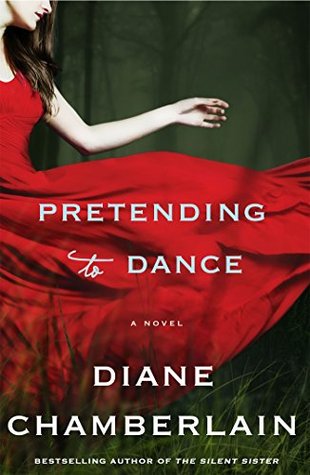 Chat & Giveaway with Diane Chamberlain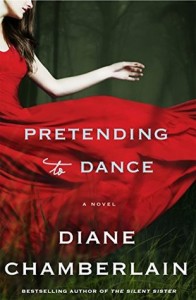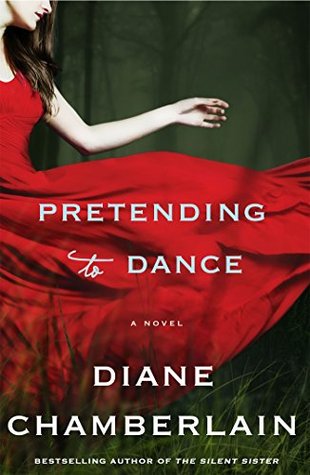 The Silent Sister author returns with another book about the dangers of keeping family secrets. In Pretending to Dance (available October 6), Molly Arnette is trying to reconcile a traumatic event from her childhood with her adult life. She ran away from her own family 20 years ago and if the truth comes out now, it could ruin her chances to adopt a child. As she tries to make peace with her past and move forward, Molly realizes she doesn't truly understand what happened all those years ago. Find out more about the book in this week's author interview.
Chat with Diane Chamberlain via Twitter today from 1-2 CST (11 a.m.-noon PST & 2-3 EST) using the hashtag #southernlit. We'll also be giving away a book bundle including The Silent Sister AND Pretending to Dance, so don't miss this opportunity to kick off our fall reading chats and win two books at once!
Literary News 
We offer a peek inside this year's Louisiana Book Festival, scheduled for October 31 in Baton Rouge and featuring grande dame of Southern literature Ellen Gilchrist.
William Faulkner was trending on Twitter for his birthday earlier this week. Read about the tragic tale of his forgotten daughter, Alabama, and the one children's book he wrote.
This week was also Banned Books Week, and Flavorwire examines which books are being banned today and why.
Buzzfeed lists 19 Banned Books That Actually Changed Your Life, including Maya Angelou's I Know Why the Caged Bird Sings and Toni Morrison's Beloved.
Literary Events 
The New Orleans Museum of Art will display Los Angeles-based artist Tim Youd's latest installment of his "100 Novels Project," as he retypes live a series of novels set in Louisiana.
The Eat Drink Read Write Festival October 3-9 in Birmingham, Alabama, will be structured around a four-course dinner and include mentorship sessions, food stories, a presentation by the owners of New York City's BAKED and Bards & Brews Poetry Slam.
Lois Lowry and Zadie Smith will be part of Fayetteville, Arkansas's True Lit Literary Festival through October 7.
The 27th annual Southern Festival of Books, scheduled for October 9-11 in Nashville, will include Kimberly Belle, Rick Bragg, Pat Conroy, Lauren Groff, Ann Hite and lots more.
Scheduled for October 17-18, the Texas Book Festival in Austin has released its lineup of a record 300 authors, including Margaret Atwood, Elizabeth Strout, Chuck Palahniuk, Lauren Groff and Attica Locke.
Flannery O'Connor's Childhood Home continues its Fall Lecture Series October 18 in Savannah, Georgia, on the topic of her legendary obituary.
Save the date for the Louisiana Book Festival October 31 at the State Capitol in Baton Rouge with authors Ellen Gilchrist, Susan Gregg Gilmore, Molly Antopol, David Armand, Kim Boykin, Rick Bragg, M.O. Walsh, Jamie Kornegay and many more.
Milton, Georgia, is holding a Literary Festival November 13-14 with native author Karen White, plus Kimberly Brock, Raymond Atkins and Renea Winchester.
New in Southern Voice
Customer Service, a short story about an October evening spent in the return line at Wal-Mart, by Ellen J. Perry.
To find out more about your favorite Southern authors' haunts and hangouts, download the Deep South Literary Trail App, available direct from iTunes and for Android and perfect for those summer road trips.