See New Orleans' Life-Sized Gingerbread Streetcar
Between delicious Reveillon dinners and the annual Celebration in the Oaks, New Orleans is getting into the holiday spirit with classic traditions and plenty of hotels decked out for the season. This year, Hyatt Regency New Orleans is celebrating "Christmas New Orleans Style" with an extravagant life-sized gingerbread streetcar that will entice Papa Noel to ditch the reindeer.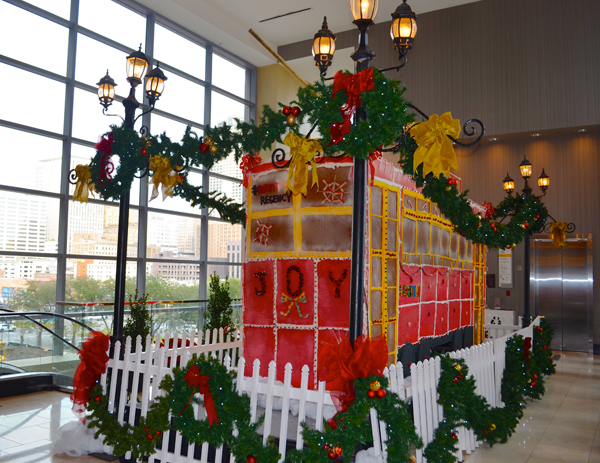 Measuring 16 feet long, 5 feet wide and 8 feet tall, the Hyatt Regency Gingerbread Streetcar was created by Executive Chef Eric Damidot and his culinary team using 1,000 full sheet pans of gingerbread and thousands of candy decorations. Located on the third floor of Hyatt Regency New Orleans, the streetcar is surrounded by faux snow, white fences and festive holiday wreaths — and will be on display through Christmas.
Some other jaw-dropping stats from the making of this tantalizing creation include:
2,000 pounds of butter
3,000 pounds of sugar
3,000 eggs
3,000 pounds of flour
70 liters of molasses
30 pounds of cinnamon powder
10 pounds of ground ginger
10 pounds of ground cloves
Photos courtesy of Hyatt Regency.