Literary Friday, Edition 200
Summer Reading List & Giveaway for 'The Weekenders' 

Our Summer Reading List debuted last week and is packed with 34 of the latest fiction releases, mysteries, beach reads and even a short story collection and young adult novel. Don't start your holiday weekend without consulting it first for books that can be enjoyed by the pool, at the beach or just curled up on the sofa. Our Twitter chats kick off next Friday, June 3, with Laura McNeill on her latest novel Sister Dear, which takes sibling rivalry to a whole new level. Join us using the hashtag #southernlit from 1-2 CST (Laura is putting together a special beach bag giveaway just for the chat!) and check out our full chat schedule through August here.
Since Mary Kay Andrews' new book opens with characters boarding the ferry for idyllic Belle Isle, North Carolina, on Memorial Day weekend, we put together 7 Tips for Summer Survival from The Weekenders. Let Riley, Billy, Evelyn, Maggie and Aunt Roo advise you on staying hydrated in the heat, dressing for those beach parties and fixing dinner without turning on the oven.
Finally, we have a giveaway of The Weekenders to help kick off your own holiday weekend. Enter using the Rafflecopter below through Monday.
Literary News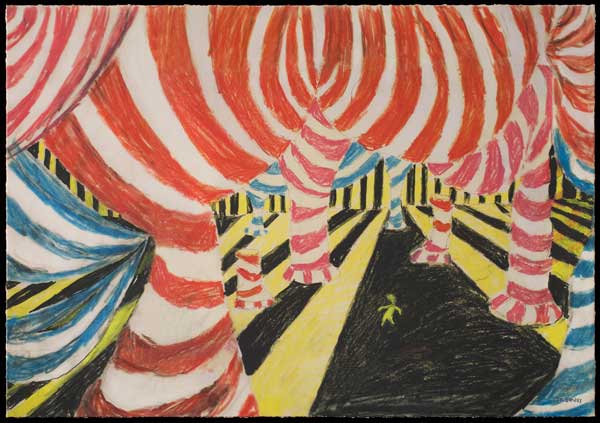 Dr. Seuss goes to New Orleans as an exhibition for his final book, "Oh, The Places You'll Go!", opens at a French Quarter gallery dedicated solely to his work today.
Traveling With T introduced her Beach Reads for 2016 this week, a roundup of 20 titles that will have you rushing for the sunscreen. And check out her recap of Mary Alice Monroe's signing event at TurnRow Books here.
Meet the Harvard instructor who won the 2016 Truman Capote Award for Literary Criticism in Memory of Newton Arvin for his book, The Most Dangerous Book: The Battle for James Joyce's Ulysses.
Out of the more than 2,000 people who submitted stories to the Florida Keys Flash Fiction Contest, it was Irish author Denyse Woods who won the chance to write in Ernest Hemingway's Key West studio for her story "Wallpaper."
(Non)Required Viewing 
Season 2 of "Bloodline" is now streaming on Netflix! Kyle Chandler, who plays brother John Rayburn, says, "The Florida Keys is a good place to tell a story because it's an isolated location," in the opening of this featurette. Those who watched the first season know "Bloodline" contains some serious storytelling involving a dysfunctional family with very dark secrets contrasted against the beauty that is the Florida Keys.
Literary Events, Workshops & Contests 
Travel down Dorothy's Yellow Brick Road for four Fridays in June when Beech Mountain's historic Land of Oz park reopens for tours.
Themed "Murder & Mayhem in Paradise, the third-annual Mystery Writers Key West Fest will take place June 10-12 with Robert K. Tanenbaum, Lisa Black, Timothy Hallinan and James O. Born.
The deadline for submissions to the 2016 Ernest J. Gaines Award for Literary Excellence is August 15. The contest, which includes a $10,000 prize, is open to fiction (novels or short story collections) published in 2016.
Register now for The Writer's High Retreat with Joshilyn Jackson and Michael Morris September 9-11 at Brasstown Valley Resort in Young Harris, Georgia.
Save the dates for upcoming book festivals, including the Mississippi Book Festival August 20, Decatur Book Festival September 2-4 and Southern Festival of Books in Nashville October 14-16.
New in Southern Voice 
Bayou Noir, an ominous story about two supposed friends heading into the swamp to fish, by David P. Langlinais.
To find out more about your favorite Southern authors' haunts and hangouts, download the Deep South Literary Trail App, available direct from iTunes and for Android and perfect for those winter road trips.
Have a piece of news, event, video or something else related to Southern lit that you'd like us to consider for Literary Friday? Send an e-mail to [email protected].