26 of the latest fiction releases, mysteries, short story compilations, long-awaited followups and even a micro-memoir to enjoy as the seasons change. 
OUT NOW
Bluebird, Bluebird by Attica Locke 
When it comes to law and order, East Texas plays by its own rules—a fact that Darren Mathews, a black Texas Ranger, knows all too well. Deeply ambivalent about growing up black in the Lone Star State, he was the first in his family to get as far away from Texas as he could. Until duty called him home. When his allegiance to his roots puts his job in jeopardy, he travels up Highway 59 to the small town of Lark, where two murders—a black lawyer from Chicago and a local white woman—have stirred up a hornet's nest of resentment. Darren must solve the crimes, and save himself in the process, before Lark's long-simmering racial fault lines erupt. A rural noir suffused with the unique music, color and nuance of East Texas, Bluebird, Bluebird is a timely novel about the collision of race and justice in America. Read our interview with Attica Locke about Louisiana mystery The Cutting Season here.
The Cage-maker by Nicole Seitz
Bringing the New Orleans of the late 1800s and early 1900s vividly to life, Nicole Seitz's latest novel unfolds as a series of letters, journal entries and newspaper articles discovered in the secret compartment of an enormous and exquisitely detailed birdcage that Trish, a 21st century blogger, has inherited from a heretofore unknown relative. As she peruses the documents, Trish finds herself irresistibly drawn into the history of her family―a tale that is, as one letter puts it, "part love story and part horror and madness." Amid the mysteries and suspenseful intrigue, a French birdcage maker's obsessive love for Madame Saloy emerges at the heart of the story. Based in part on real people and events and featuring illustrations by the author, this engrossing epistolary novel offers fresh twists on the Southern Gothic genre, revealing the many ways in which the weight of history hangs over the present from one generation to the next. Read our review of Nicole Seitz's The Inheritance of Beauty here.
The Hidden Light of Northern Fires by Daren Wang
Mary Willis has always been an outcast, an abolitionist in a town of bounty hunters and anti-Union farmers. After college, she dreams of exploring the country, but is obligated to take over the household duties and management of her family's farm, while her brother Leander avoids his own responsibilities. Helping runaways is the only thing that makes her life in Town Line bearable. When escaped slave Joe Bell collapses in her father's barn, Mary is determined to help him cross to freedom in nearby Canada. But the wounded fugitive is haunted by his vengeful owner, who relentlessly hunts him up and down the country, and his sister, still trapped as a slave in the South. As the countryside is riled by the drumbeat of civil war, rebels and soldiers from both sides bring intrigue and violence of the brutal war to the town and the farm—and threaten to destroy all that Mary loves.
Floods and Fires by Dan Leach
South Carolina writer Dan Leach has published his first book of short stories in what George Singleton calls "a beautifully-written, soul-shaking collection." Testing Marilynne Robinson's assertion that "Families will not be broken," Leach's stories feature characters wrestling against limitations that are Southern in aesthetic but universal in nature. The characters in Floods and Fires seek redemption in the face of hard times, as Leach follows imperfect people struggling against their circumstances, their histories, and, most importantly, themselves. Read our interview with Dan Leach about the book here, and read his short story "Everything Must Go" here.
Lightning Men by Thomas Mullen 
Officer Denny Rakestraw and "Negro Officers" Lucius Boggs and Tommy Smith have their hands full in an overcrowded and rapidly changing Atlanta. It's 1950, and racial tensions are simmering as black families, including Smith's sister, begin moving into formerly all-white neighborhoods. When Rake's brother-in-law launches a scheme to rally the Ku Klux Klan to "save" their neighborhood, his efforts spiral out of control, forcing Rake to choose between loyalty to family or the law. Across town, Boggs and Smith try to shut down the supply of white lightning and drugs into their territory, finding themselves up against more powerful foes than they'd expected. Battling corrupt cops and ex-cons, Nazi brown shirts and rogue Klansmen, the officers are drawn closer to the fires that threaten to consume the city once again in Mullen's followup to Darktown.
Maranatha Road by Heather Bell Adams 
After Sadie Caswell's son, Mark, is gone, she doesn't have much use for other people. The last person she wants to see is Tinley Greene, who shows up claiming she's pregnant with Mark's baby. Sadie knows Tinley must be lying because Mark never would've betrayed his fiancé. So she refuses to help and she doesn't breathe a word about Tinley's visit to anybody, including her husband. But in a small, southern town like Garnet, nothing stays secret for long. Once Sadie starts piecing together what happened to Mark, she discovers she was wrong about Tinley. And when her husband is rushed to the hospital, Sadie must hurry to undo her mistake before he runs out of time to meet their grandchild. Read "Gaston Street," a story by Heather Bell Adams here.
Sartoris Literary Group announces the publication of a short story anthology series titled Mojo Rising. All of America's original music—blues, country, rock 'n' roll and jazz—originated in a relatively small geographical area called the Mojo Triangle. That same area also gave us some of America's most soulful and innovative fiction writers. It is the mission of Mojo Rising to highlight those writers, past and present, by presenting their work in two volumes. Vol. 1 highlights writers who established the area's rich heritage in the 20th century, including the literary giants William Faulkner, Eudora Welty, Tennessee Williams, Richard Wright and Ellen Gilchrist. Volume Two, assembling fiction from a wide variety of exciting contemporary writers, testifies to the region's ongoing literary flourishing through the work of writers like Ace Atkins and Larry Brown. Read our interview with Ellen Gilchrist here.
Savage Country by Robert Olmstead
In September 1873, Elizabeth Coughlin, a widow bankrupted by her husband's folly and death, embarks on a buffalo hunt with her estranged and mysterious brother-in-law, Michael. With no money, no family, no job or security, she hopes to salvage something of her former life and the lives of the hired men and their families who depend on her. The buffalo hunt that her husband had planned, she now realizes, was his last hope for saving their land. This is a gripping narrative of that infamous hunt, which drove the buffalo population to near extinction—the story of a moment in our history in which mass destruction of an animal population was seen as the only route to economic solvency. But it's also the intimate story of how that hunt changed Michael and Elizabeth forever.
Sing, Unburied, Sing by Jesmyn Ward
In Jesmyn Ward's first novel since her National Book Award–winning Salvage the Bones, this singular American writer brings the archetypal road novel into rural 21st century America. An intimate portrait of a family and an epic tale of hope and struggle, Sing, Unburied, Sing journeys through Mississippi's past and present, examining the ugly truths at the heart of the American story and the power—and limitations—of family bonds. Rich with Ward's distinctive, lyrical language, Sing, Unburied, Sing is a majestic new work and an unforgettable family story. Now a National Book Award finalist!
When We Were Worthy by Mary Beth Whalen 
She Reads' September pick is about the cool fall night that the small town of Worthy, Georgia, hurtled from triumph to tragedy. Just hours before, the town had watched the Wildcats score a winning touchdown. Now, they're faced with the deaths of three cheerleaders—their promising lives cut short in a fatal crash. And the boy in the other car—the only one to survive—is believed to be at fault. As rumors begin to fly and accusations spin, allegiances form and long-kept secrets emerge. At the center of the whirlwind are four women, each grappling with loss, regret, shame and lies.
OUT IN OCTOBER
The Floating World by C. Morgan Babst
A debut about family, home and grief, The Floating World takes readers into the heart of Hurricane Katrina with the story of the Boisdorés, whose roots stretch back nearly to the foundation of New Orleans. Though the storm is fast approaching the Louisiana coast, Cora, the family's fragile elder daughter, refuses to leave the city, forcing her parents, Joe Boisdoré, an artist descended from a freed slave who became one of the city's preeminent furniture makers, and his white "Uptown" wife, Dr. Tess Eshleman, to evacuate without her, setting off a chain of events that leaves their marriage in shambles and Cora catatonic. The Floating World is the Katrina story that needed to be told, one with a piercing, unforgettable loveliness and a nuanced understanding of this particular place and its tangled past, written by a New Orleans native who says that after Katrina, "if you were blind, suddenly you saw."
Goat Castle: A True Story of Murder, Race, and the Gothic South by Karen L. Cox
In 1932, the city of Natchez, Mississippi, reckoned with an influx of journalists and tourists as the lurid story of a local murder was splashed across headlines nationwide. Two eccentrics, Richard Dana and Octavia Dockery—known in the press as the "Wild Man" and the "Goat Woman"—enlisted an African American man named George Pearls to rob their reclusive neighbor, Jennie Merrill, at her estate. During the robbery, Merrill was shot and killed. The crime drew national coverage when it came to light that Dana and Dockery, the alleged murderers, shared their decaying antebellum mansion with goats and other livestock, which prompted journalists to call the estate "Goat Castle." Strange, fascinating and sobering, Goat Castle tells the story of this local feud, killing, investigation and trial, showing how a true crime tale of fallen Southern grandeur and murder obscured an all too familiar story of racial injustice.
Heating & Cooling by Beth Ann Fennelly
The 52 micro-memoirs in genre-defying Heating & Cooling offer bright glimpses into a richly lived life, combining the compression of poetry with the truth-telling of nonfiction into one heartfelt, celebratory book. Ranging from childhood recollections to quirky cultural observations, these micro-memoirs build on one another to arrive at a portrait of Beth Ann Fennelly as a wife, mother, writer and deeply original observer of life's challenges and joys. Some pieces are wistful, some wry, and many reveal the humor buried in our everyday interactions. Heating & Cooling: 52 Micro-Memoirs shapes a life from unexpectedly illuminating moments and awakens us to these moments as they appear in the margins of our lives.
The Indigo Girl by Natasha Boyd
The year is 1739. Eliza Lucas is 16 years old when her father leaves her in charge of their family's three plantations in rural South Carolina and then proceeds to bleed the estates dry in pursuit of his military ambitions. Tensions with the British, and with the Spanish in Florida, just a short way down the coast, are rising, and slaves are starting to become restless. Her mother wants nothing more than for their South Carolina endeavor to fail so they can go back to England. Upon hearing how much the French pay for indigo dye, Eliza believes it's the key to their salvation. Thwarted at nearly every turn, even by her own family, Eliza finds that her only allies are an aging horticulturalist, an older and married gentleman lawyer, and a slave with whom she strikes a dangerous deal: teach her the thousand-year-old secret process of making indigo dye and in return she will teach the slaves to read.
The Last Ballad by Wiley Cash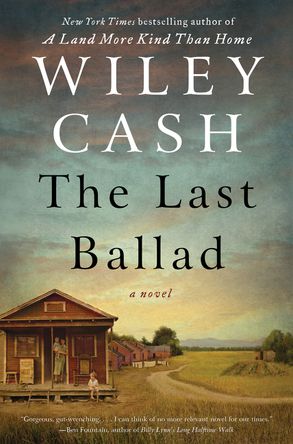 The New York Times bestselling author of A Land More Kind Than Home and This Dark Road to Mercy returns with his eagerly awaited new novel, set in the Appalachian foothills of North Carolina in 1929 and inspired by actual events. The chronicle of an ordinary woman's struggle for dignity and her rights in a textile mill, The Last Ballad is a moving tale of courage in the face of oppression and injustice, with the emotional power of Ron Rash's Serena, Dennis Lehane's The Given Day and the films Norma Rae and Silkwood. Intertwining myriad voices,  Cash brings to life the heartbreak and bravery of the now forgotten struggle of the labor movement in early 20th century America—and pays tribute to the thousands of heroic women and men who risked their lives to win basic rights for all workers. Lyrical, heartbreaking and haunting, this eloquent novel confirms Wiley Cash's place among our nation's finest writers.
The Stolen Marriage by Diane Chamberlain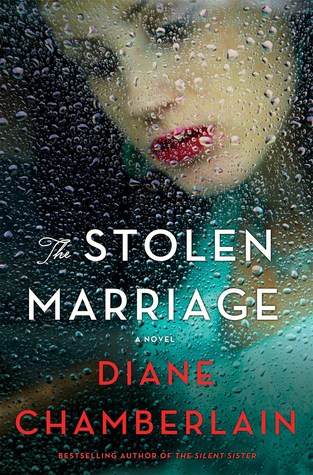 The year is 1944. Pregnant, alone and riddled with guilt, 23-year-old Tess DeMello abruptly gives up her budding career as a nurse and ends her engagement to the love of her life, unable to live a lie. Instead, she turns to the baby's father for help and agrees to marry him, moving to the small town of Hickory, North Carolina. Tess's new husband, Henry Kraft, is a secretive man who often stays out all night, hides money from his new wife and shows her no affection. Tess quickly realizes she's trapped in a strange and loveless marriage with no way out. When a sudden polio epidemic strikes Hickory, the townspeople band together to build a hospital. Tess defies Henry's wishes to begin working there, finding purpose and meaning. Yet at home, Henry's actions grow more alarming by the day. As Tess works to save the lives of her patients, can she untangle the truth behind her husband's mysterious behavior and find the love―and the life―she was meant to have?
OUT IN NOVEMBER
Bless Her Heart by Sally Kilpatrick
On the day Posey Love discovers that her born-again husband has been ministering to some of his flock a little too eagerly, she also learns that he's left her broke and homeless. Posey married Chad 10 years ago in hopes of finding the stability her hippie mother couldn't provide. Instead, she got all the trappings of security—house, car, seemingly respectable husband—at the price of her freedom. Posey's mother, Lark, accepts her daughter's return home with grace, though her sister can't resist pointing out that being a sweet Southern wife hasn't worked out as planned. And so, with the Seven Deadly Sins as a guide, Posey decides to let loose for once. Envy is easy to check off the list—Posey only has to look at her best friend's adorable baby for that. One very drunken night out takes care of gluttony. As for lust—her long-time friend, John, is suddenly becoming much more than a pal. One by one, Posey is bulldozing through her old beliefs about love, family—and what it really means to be good.
No Saints in Kansas by Amy Brashear
A gripping reimagining of Truman Capote's In Cold Blood and the brutal murders that inspired it. November is usually quiet in Holcomb, Kansas, but in 1959, the town is shattered by the quadruple murder of the Clutter family. Suspicion falls on Nancy Clutter's boyfriend, Bobby Rupp, the last one to see them alive. New Yorker Carly Fleming, new to the small Midwestern town, is an outsider. She tutored Nancy, and (in private, at least) they were close. Carly and Bobby were the only ones who saw that Nancy was always performing, and that she was cracking under the pressure of being Holcomb's golden girl. This secret connected Carly and Bobby. Now that Bobby is an outsider, too, they're bound closer than ever. Determined to clear Bobby's name, Carly dives into the murder investigation and ends up in trouble with the local authorities. But that's nothing compared to the wrath she faces from Holcomb once the real perpetrators are caught.
The Sisters of Glass Ferry by Kim Michele Richardson
In 1952, on the night of their high school prom in rural Kentucky, two teens go missing. Twenty years later a car is pulled from the muddy river, along with clues of the young couple's disappearance, rudely awakening the sleepy bourbon town of Glass Ferry, bringing to surface, lies and secrets long-buried off the town's legendary Ebenezer Road. The Sisters of Glass Ferry is a haunting look at small town secrets and sibling rivalry, where lust, jealousy, love and loss intersect with historical glimpses at a bygone era and the chilling aftereffects of lies gone unchallenged, spanning the 1930s through present-day. A cultural portrait of Southern family bonds, grief, retribution and atonement.
A Tangled Mercy by Joy Jordan-Lake 
After the sudden death of her troubled mother, struggling Harvard grad student Kate Drayton walks out on her lecture—and her entire New England life. Haunted by unanswered questions and her own uncertain future, she flees to Charleston, South Carolina, the place where her parents met, convinced it holds the key to understanding her fractured family and saving her career in academia. Kate is determined to unearth groundbreaking information on a failed 1822 slave revolt—the subject of her mother's own research. Kate's attempts to discover what drove her mother's dangerous obsession with Charleston's tumultuous history are derailed by a horrific massacre in the very same landmark church. In the unimaginable aftermath, Kate discovers a family she never knew existed as the city unites with a powerful message of hope and forgiveness for the world.
OUT IN DECEMBER
The Last Suppers by Mandy Mikulencak 
Set in 1950s Louisiana, this novel evokes both The Help and Dead Man Walking with the story of an unforgettable woman whose quest to provide meals for death row prisoners leads her into the secrets of her own past. Many children have grown up in the shadow of Louisiana's Greenmount State Penitentiary. Most of them—sons and daughters of corrections officers and staff—left the place as soon as they could. Yet Ginny Polk chose to come back to work as a prison cook. She knows the harsh reality of life within those walls—the cries of men being beaten, the lines of shuffling inmates chained together. Yet she has never seen them as monsters, not even the ones sentenced to execution. That's why, among her duties, Ginny has taken on a special responsibility: preparing their last meals.
The Road to Bittersweet by Donna Everhart
For 14-year-old Wallis Ann Stamper and her family, life in the Appalachian Mountains is simple and satisfying, though not for the tenderhearted. While her older sister, Laci—a mute, musically gifted savant—is constantly watched over and protected, Wallis Ann is as practical and sturdy as her name. When the Tuckasegee River bursts its banks, forcing them to flee in the middle of the night, those qualities save her life. But though her family is eventually reunited, the tragedy opens Wallis Ann's eyes to a world beyond the creek that's borne their name for generations. Carrying what's left of their possessions, the Stampers begin another perilous journey from their ruined home to the hill country of South Carolina. Wallis Ann's blossoming friendship with Clayton, a high diving performer for a traveling show, sparks a new opportunity, and the family joins as a singing group. But Clayton's attention to Laci drives a wedge between the two sisters. As jealousy and betrayal threaten to accomplish what hardship never could—divide the family for good—Wallis Ann makes a decision that will transform them all in unforeseeable ways.
OUT IN JANUARY
All Things Bright and Strange by James Markert 
In the wake of World War I in the small, Southern town of Bellhaven, South Carolina, the town folk believe they've found a little slice of heaven in a mysterious chapel in the woods. But they soon realize that evil can come in the most beautiful of forms. The people of Bellhaven have always looked to Ellsworth Newberry for guidance, but after losing his wife and his future as a professional pitcher, he is moments away from testing his mortality once and for all. Until he finally takes notice of the changes in his town…and the cardinals that have returned. Upon the discovery of a small chapel deep in the Bellhaven woods, healing seems to fall upon the townspeople, bringing peace after several years of mourning. But as they visit the "healing floor" more frequently, the people begin to turn on one another, and the unusually tolerant town becomes anything but.
Oliver Loving by Stefan Merrill Block 
One warm, West Texas November night, a shy boy named Oliver Loving joins his classmates at Bliss County Day School's annual dance, hoping for a glimpse of the object of his unrequited affections, an enigmatic Junior named Rebekkah Sterling. But as the music plays, a troubled young man sneaks in through the school's back door. The dire choices this man makes that evening —and the unspoken story he carries— will tear the town of Bliss, Texas apart. Nearly 10 years later, Oliver Loving still lies wordless and paralyzed at Crockett State Assisted Care Facility, the fate of his mind unclear. When a new medical test promises a key to unlock Oliver's trapped mind, the town's unanswered questions resurface with new urgency, as Oliver's doctors and his family fight for a way for Oliver to finally communicate — and so also to tell the truth of what really happened that fateful night.
Steal Away Home by Billy Coffey
Owen Cross's father is a hard man, proud in his brokenness, who wants nothing more than for Owen to succeed where he failed. With his innate talents and his father's firm hand guiding him, Owen goes to college with dreams of the major leagues—and an emptiness full of a girl named Micky Dullahan. Owen loved Micky from the first time they met on the hill between their two worlds: his middle-class home and her troubled Shantytown. Years later he leaves her for the dugouts and the autographs, but their days together follow him. When he finally returns home, he discovers that even peace comes at a cost. And that the hardest things to say are to the ones we love the most.
OUT IN FEBRUARY
An American Marriage by Tayari Jones
Newlyweds Celestial and Roy are the embodiment of both the American Dream and the New South. He is a young executive, and she is an artist on the brink of an exciting career. But as they settle into the routine of their life together, they are ripped apart by circumstances neither could have imagined. Roy is arrested and sentenced to 12 years for a crime Celestial knows he didn't commit. Though fiercely independent, Celestial finds herself bereft and unmoored, taking comfort in Andre, her childhood friend, and best man at their wedding. As Roy's time in prison passes, she is unable to hold on to the love that has been her center. After five years, Roy's conviction is suddenly overturned, and he returns to Atlanta ready to resume their life together. This stirring love story is a profoundly insightful look into the hearts and minds of three people who are at once bound and separated by forces beyond their control. An American Marriage is a masterpiece of storytelling, an intimate look deep into the souls of people who must reckon with the past while moving forward—with hope and pain—into the future.