31 new releases, mysteries, historical fiction, short story collections and reimaginings to take you into spring.
OUT NOW
In Savage Appetites, Rachel Monroe uses four archetypes—detective, victim, defender and killer—to explore four specific instances of women who represent them and the evolution of the appeal of crime stories in our society through the ages.
Set in pre- Roe v. Wade Missouri in the 1950s, The Accidentals explores the life of two sisters after their mother dies from a botched abortion. Over the years, their lives intersect in various ways, tethered by the familial relationships that set the events of the novel into motion.
Winner of the 2014 Pulitzer Prize, The Goldfinch is a coming-of-age novel focusing on a young boy who loses his mother in a bombing at a museum. He survives the bombing, leaving the scene with Carel Fabritius' painting, "The Goldfinch." Read or re-read this Donna Tartt favorite before watching the movie, starring Finn Wolfhard, Ansel Elgort and Nicole Kidman.
In the thrilling followup to Attica Locke's award-winning Bluebird, Bluebird, Texas Ranger Darren Matthews is on the hunt for a boy who's gone missing, but it's the boy's family of white supremacists who are his real target. Nine-year-old Levi King knew he should have left for home sooner. Now he's alone in the darkness of vast Caddo Lake, in a boat whose motor just died. A sudden noise distracts him and all goes dark. Darren Matthews is trying to emerge from another kind of darkness, one that involves his marriage, career and reputation. Can Darren find the boy and save himself?
In Zoe Fishman's latest novel, Sylvie Snow grapples with the stillbirth of her daughter Delilah three years prior. Amidst societal pressures and expectations—taking care of her husband who has a broken ankle and planning a Bar Mitzvah for her son—Sylvie and her family must reckon with her addiction to Oxycontin as each member grapples with their own lives.
In Auraria author Tim Westover's latest novel, witchcraft and science come together in Georgia in the early 1800s. When a rabies outbreak happens in a small town in the Georgia mountains, the Winter Sisters, the town's local healers, must work with Dr. Waycross to find a cure.
Stay-at-home mom Rain Wilson is drawn back into her career as a journalist, one she had put aside to take care of her daughter, when a murderer who hadn't been caught is discovered dead. Similarities arise with the murder of a man who had almost abducted Rain as a child and had also abducted two of her friends. Rain is forced to revisit her past to discover the truth behind the abduction of her friends as well as the murders.
In this bildungsroman, as 10-year old Willie Mae grows up in the town of Feral, North Carolina, she must carefully navigate a world in which everyone is seemingly keeping secrets form her. As she discovers harsh truths, Willie Mae is shaken to her core as she navigates her adolescence.
As 60-year-old writer Adele Covington goes on a book tour to speak with Friends of the Library groups in Mississippi, she meets different people and tells their stories of hope and healing.
Noah Turner sees monsters. His father saw them and built a shrine to them with The Wandering Dark, an immersive haunted house the whole family operates in Texas. His practical mother has caught glimpses of terrors but refuses to believe. His brilliant sister Eunice can't exorcise them from her mind, no matter how many versions of the story she commits to paper. And his older sister Sydney won't admit to seeing anything until it swallows her up.
Read our interview with Shaun Hamill here.
As the librarian in the small Southern town of Dove Pond, Sarah Dove gives every book the perfect reader, thanks to her gifts of being able to hear books speak to her. When the books tell Sarah about an arriving young girl called Grace Wheeler, Sarah must use her abilities to place books with the perfect reader to convince Grace that she can save Dove Pond,
OCTOBER
This debut novel follows the lives of the Novotny family of Atlanta as they struggle with caring for Ben, a severely disabled son and brother whom no facility will accept for long and who suffers from frequent, life-threatening seizures. They all love Ben, but over time, the challenges of caring for him threaten to unravel the family.
Life on Loan by Ashley Farley (October 8)
Lena Browder and Olivia Westcoat, college friends, are reunited at an airport in Atlanta, both trying to rediscover themselves amid difficult circumstances: Lena running away from a demanding family and Olivia establishing her life after a divorce. Agreeing to swap houses for a month, both learn to renew their passions and understand their own identities once more, along with new career paths and relationships.
Seventh Flag by Sid Balman Jr. (October 8)
A work of historical fiction, Seventh Flag traces the arc of a nation through two families as they fight real and perceived enemies—from the beaches of the Western Pacific to the battlefields of the Middle East and from the lawless streets of Juarez to the darkest corners of the Internet.
Watershed by Mark Barr (October 8)
After the Great Depression in rural Tennessee, Nathan, an engineer, and Claire, a housewife, discover their identities and parenthood amid romantic entanglements in the community.
As her father is on her deathbed, headstrong lawyer Alex Tuchman travels to her family in New Orleans, determined to get to the truth of who her father was. The family must reckon with their father's sins, as they deal with their own lives. In her first New Orleans novel, Attenberg explores how deeply one person's life can impact a family for generations—and how people break free from the grip of deeply intertwined webs of toxic family history.
As Melanie Trenholm and her husband Jack celebrate their first Christmas with their twin babies, her historic home on Tradd Street is being excavated for colonial artifacts. Someone is convinced Melanie's property also has a long-lost Revolutionary War treasure and is determined to discover at whatever cost in Karen White's first holiday novel.
Read an excerpt here.
Holding On To Nothing by Elizabeth Chiles Shelburne (October 22)
As Lucy Kilgore packs her bags to leave her rural Tennessee town, she becomes pregnant with the child of Jeptha Taylor, one of the least-liked residents. Forced together by circumstance, they must discover how to become a family in a town that offers them little.
Lillian and Madison were unlikely roommates and yet inseparable friends at their elite boarding school. But then Lillian had to leave the school unexpectedly in the wake of a scandal and they've barely spoken since. Until now, when Lillian gets a letter from Madison pleading for her help. Madison's twin stepkids are moving in and she wants Lillian to be their caretaker. There's just one catch: the twins spontaneously combust when they get agitated, flames igniting from their skin. Over the course of one summer, Lillian and the twins learn to trust each other—and stay cool.
In Tell Me A Story, Cassandra King Conroy tells the story of her life with her husband, Pat Conroy. She chronicles their relationship from its beginnings as a long-distance courtship when he lived in South Carolina and she in Alabama, until his death from pancreatic cancer 18 years later.
NOVEMBER
The Revisioners by Margaret Wilkerson Sexton (November 5)
In 1924, Josephine is the proud owner of a thriving farm. As a child, she channeled otherworldly power to free herself from slavery. Now her new neighbor, a white woman named Charlotte, seeks her company, and an uneasy friendship grows between them. But Charlotte has also sought solace in the Ku Klux Klan, a relationship that jeopardizes Josephine's family.
Nora Holliday is not the kind of woman who has an illicit affair with a married man. But Josh Landon is everything Nora's alcoholic husband isn't. And now she and Josh are so infatuated, they can't stay away from one another. Abby Landon, Josh's daughter, is home from college nursing a broken heart, so when she catches her dad kissing Nora, she vows to take the homewrecker down. Abby's mother and Josh's wife, Gwen, appears to be living the ideal suburban life—until she winds up dead.
Tiny Love is a collection of the stories of Larry Brown, including both those from previous collections as well as previously unpublished ones. This collection showcases the depth of Brown's work and his evolution as a Mississippi artist and writer.
DECEMBER
Meg and Jo by Virginia Kantra (December 3)
In this modern adaptation of Louisa May Alcott's Little Women, Jo's career in journalism falls apart and she is forced to work as a prep cook and a food blogger, while Meg has the suburban picture-perfect life she's always hoped for. Their mother falls ill, forcing them to come home to North Carolina and allowing them to rediscover their lives and dreams—and reimagine their relationship with each other.
JANUARY
To hear Beatrice Agnew tell it, she entered the world with her mouth tightly shut. Just because she finds out she's dying doesn't mean she can't keep it that way. If any of her children have questions about their daddy and the choices she made after he abandoned them, they'd best take it up with Jesus. Her granddaughter, Evelyn Lester, shows up on Beatrice's doorstep burdened with her own secret baggage, but when her meddling uncovers a tucked-away box of old letters, it forces the two women to wrestle with their past and present.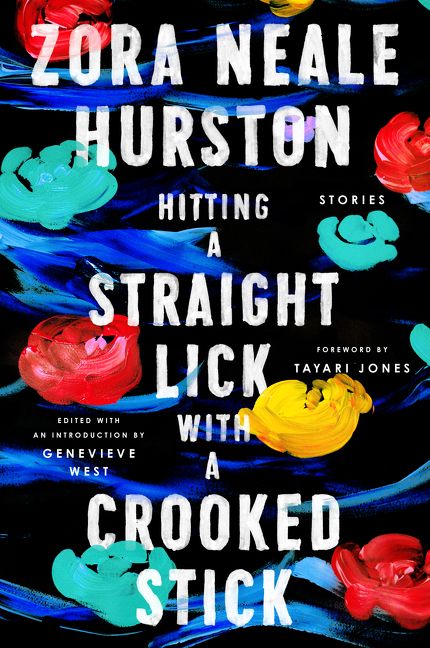 With a foreword by novelist Tayari Jones, this collection brings together eight of Zora Neale Hurston's lost stories. Focusing on African American folk culture, this collection covers race, class and gender, reflecting the society and culture of Hurston's time.
Diane Chamberlain's latest novel explores two women's lives through alternating timelines. In 2018, Morgan Christopher, having been sent to prison for a crime she did not commit, accepts an assignment to restore a mural in Edenton, North Carolina; and in 1940, artist Anna Dale paints a mural for a post office in the very same town after winning a contest. As both women end up in Edenton under unexpected circumstances, they discover long-buried secrets in the small, Southern town.
Holding Smoke by Steph Post (January 28)
The final novel in Steph Post's Judah Cannon trilogy, Holding Smoke has Judah, his girlfriend Ramey and his brothers preparing for a final showdown with Sister Tulah Atwell, a preacher who is responsible for the death of Judah's father.
FEBRUARY
After discovering love letters between Carson McCullers and a woman named Annemarie, Jenn Shapland set out to rediscover the life of the Southern author. In this work of nonfiction, Shapland weaves together both McCullers' story and her own to showcase how writers can have a great impact on us and our identities.
A Good Neighborhood by Therese Anne Fowler (New Release Date: March 10)
In A Good Neighborhood, two vastly different families in North Carolina living next to each other with next to nothing in common are at odds when romance blossoms between their two teenagers. With alternating points of view, Fowler explores class and race in contemporary America through the lens of these two families.
In her third novel, Johnnie Bernhard explores the relationship and sibling rivalry between two sisters against the backdrop of the Lasker Inn in Galveston, Texas, a survivor of the Great Storm of 1900.