The Best Fishing Spots in the South
You can't say you've traveled the states unless you landed at least once in one of the charming small towns in the South. Dixieland may be filled with cowboy boots, churches and an unholy love for everything deep-fried, but it is also home to some of the most picturesque national reserves and parks in the country. 
Blessed with warm temperatures almost year-round, the South is a true heaven for fishing enthusiasts. From Florida to Texas, Louisiana and Alabama, there are thousands of great fishing spots ready for anglers to try their luck.
Head to one of these secluded locations for a true fishing experience. 
Florida Keys 
Florida remains one of the most popular vacation destinations for people of all ages. With cities like Orlando and Miami that count hundreds of millions of tourists each year, the state has something to offer for everyone. 
The Florida Keys offers some of the best saltwater fishing possibilities in the United States, allowing you to show off your latest gear suitable for great fishing trips. 
From yellowtail fish to marlin and tarpon, the Keys are the perfect location for a family holiday. The sun and beautiful beaches will attract children and families, while men can grab their fishing gear and indulge in a prolonged fishing trip away from shore. 
Louisiana Bayous
This location is known for its saltwater and freshwater possibilities. You can target almost any type of fish you want but try the redfish and bass. 
Louisiana is also home to the biggest population of alligators in the country—almost two million. They love hiding in ponds, lakes, canals and bayous, so you'll most certainly spot one while you're waiting for your redfish to break the surface. 
While you're in the area, don't forget to try some of the delicious Southern-based alligator meat recipes. For a diverse culinary experience, we recommend taking a trip to New Orleans and even trying your fishing skills on the Mississippi River. 
Lake Guntersville, Alabama
A five-hour trip from Mobile, Lake Guntersville was named one of the best fishing spots in the Deep South. It is mainly known for its big bass and represents the perfect location for a weekend getaway or a camping trip. 
Head there in late fall if you want to enjoy warm temperatures and a spectacular festival of colors provided by the nearby trees. 
Lake Amistad, Texas
You probably don't expect Texas to have many fishing opportunities, given its hot climate and the fact that a wide part of the state is covered by deserts. However, fishing for bass in the desert will prove a unique opportunity to test your finest angling tricks, right on the border of Mexico. 
Lake Amistad is a great place to try your heaviest rods with a braided line if you want to land a trophy bass. 
You'll also have plenty of opportunities to improve your noodling skills, as this type of fishing is legal in the states of Alabama, Arkansas, Georgia, Illinois, Kansas, Kentucky, Mississippi, North Carolina, Oklahoma, South Carolina, Tennessee, Texas and Wisconsin. The noodling season runs from May to August, but we recommend getting there as early as possible if you don't want to face temperatures of over 105 degrees. 
If you're hungry for something local, test your hillbilly hand fishing techniques on catfish and prepare a delicious dinner by the lake. 
Little River, Tennessee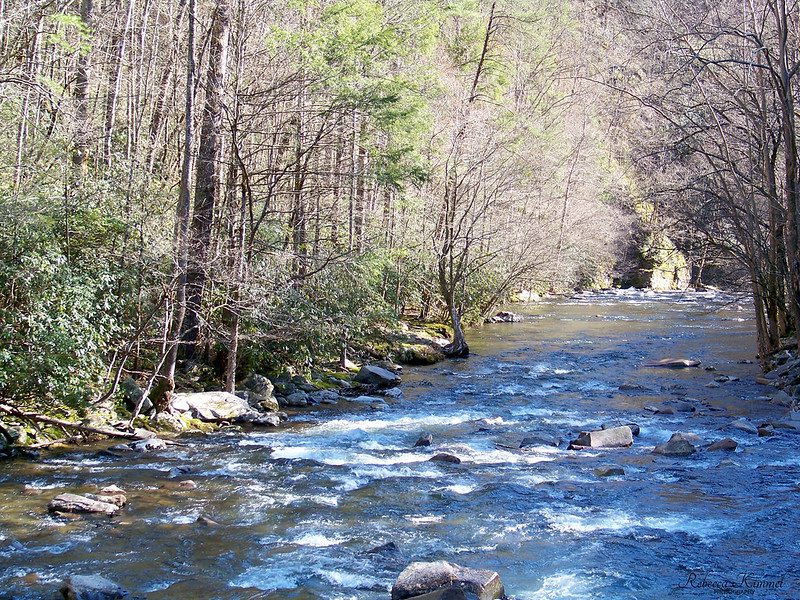 Memphis and Nashville are the most popular tourist attractions in Tennessee, but those who want to stay away from the fuss and the loud bars playing country music can head to Little River. Located within the Great Smoky Mountains area, this place is perfect for anglers with various skill levels. 
Great Smoky Mountains National Park hosts over 800 miles of fishable trout streams, giving you plenty of opportunities to explore the beauties of the area while looking for the best fishing spot. Trout is the most common type of fish you'll catch in the area, but watch out for other species of wild fish you can take home with you.