Begin 2021 with these comforting, thought-provoking and fun Southern reads.
In this third novel, Jon Sealy explores a hit and run in a coastal South Carolina tourist town and the subsequent trial. When 19-year-old Samantha James is killed by a driver while riding her bike home from work one night, the town sets out to crucify the alleged culprit, Daniel Hayward. The headlines tell a compelling story, but the truth is much less clear.
Nick

by Michael Farris Smith (Out Now)
Although he's one of fiction's greatest narrators of all time, America knows little about Nick Carraway, the quiet observant in F. Scott Fitzgerald's The Great Gatsby. Michael Farris Smith ingeniously ushers him from behind the curtain and onto the literary center stage by imagining the life Nick held before he met Jay Gatsby. Nick grows up in Minnesota and goes off to fight in World War 1 after college. While on leave, Nick endures an all-too-fleeting Paris romance. As the war draws to a close, his physical body might have survived the horrors of trench warfare, but it destroyed his mind. A lost soul haunted and mired in despair, he avoids returning to Minnesota and winds up in a turbulent New Orleans. Smith returns after Blackwood to write a compassionate and gut-wrenching backstory about lost love, tragedy and redemption.
The

Prophets

by Robert Jones Jr. (Out Now)
Samuel and Isaiah. Two enslaved men who find love, intimacy and refuge in each other during one of America's darkest eras. They tend to the animals of Mississippi's Halifax cotton plantation, which is referred to as "Empty" by the enslaved men and women who labor underneath its callous overseer, Massa Paul. Jones provides readers with several but equally vivid and complex perspectives that add to the novel's sensitive themes of race, gender and sexuality. The sun blisters. The enslaved turn against each other. The plantation crushes even the most strong-willed. Yet the intense and tender love between Samuel and Isaiah holds through it all. At times dreamlike, at times horrifyingly realistic, this is a novel that stays with you for a long time.
Classic literature fans get ready for this thrilling new Southern twist of Charlotte Brontë's beloved gothic tale, Jane Eyre. Haunted by a troubled past, Jane moves to Birmingham, Alabama, for a fresh start. She finds work as a dog-walker in the wealthy community of Thornfield Estates. Her finances are stretched thin, and to make up for it, she helps herself to the glimmering jewelry of her rich clientele—when they're not looking, of course. Her life takes a romantic turn when she meets the handsome, brooding widower Eddie Rochester. And as they fall in love, she learns more and more about his wife, Bea, and becomes threatened by the legacy she left behind. Jane not only wonders if she can ever fit in with the ladies of Thornfield Estates, but she questions if she can ever be a true partner of Mr. Rochester's—especially when Bea's presence is everywhere and when there are many secrets that have not come to light.
Yellow Wife

by Sadeqa Johnson (Out Now)
Pheby Brown, an enslaved young teenager living on the Bells Plantation in Virginia, longs for her 18th birthday. It is on this day that she is promised her freedom; however, things do not go according to plan. Instead of being freed, she is imprisoned in a facility that torments and sells slaves. The prison warden forces her to become his mistress. To battle for her survival, Pheby must do what it takes to protect her own heart, even if that includes sacrifice and a dance with the devil.
Milk Blood Heat

by Dantiel W. Moniz (Out February 2)
Milk Blood Heat is a compilation of accounts featuring the remarkable experiences of everyday Floridians. Each narrative tackles a variety of personal oriented themes—including faith and family. The stories dive into the internal conficts of each individual. One child struggles with self-love, while another longs for family acceptance. Still, others grapple with the loss of a close loved one. Each story comes together and focuses on how their respective characters deal with conflict and how their experiences make them who they are.
'Til I Want No

More

by Robin W. Pearson (Out February 2)
Maxine Owens is just days away from walking down the aisle to devote her life to Theodore Charles. Then her ex-husband and first love JD moves into town, which resurrects her troubled past and threatens to reveal the skeletons in her closet. Maxine's father died when she was young. Her grief manifested into rebellious teen behavior, and she made many mistakes she fought hard to bury. As an adult, she realizes the pain of losing her father never went away. She must confront her secrets before any healing can begin. This novel's slow pace allows readers to gain valuable insight into Maxine as she braves a great deal of soul-searching. A heartfelt tale about faith and family, readers can walk toward the altar with Maxine Owens as she tends to her past wounds.
Frese debuts with quite a journey for bad girl antiheroine, Evie Austin. Evie lives in a small town on an island off the coast of North Carolina. When she becomes dissatisfied with her marriage, her life changes drastically. A year later she is a divorcee, and her son now lives with her parents. Evie escapes the present by pondering about her past, recalling memories of a childhood friendship, a surprise pregnancy, an obsession with Mike Tyson and an impulsive Las Vegas trip with a pen pal. As the story returns to the present, Evie faces a decision to either reconcile with her ex-husband or embark on the path of new love.
When a strange girl materializes out of nowhere in a quiet Florida town, Winston Browne is tasked with the challenge of keeping the mysterious child out of harm's way. This small-town sheriff was acquainted with his normal routine; however, everything is different now. But equipped with the aid of his supporters, the kind and lovable Winston prepares to face his hardest case yet, and hopefully he can keep his own secret bottled up while at it. Join Winston as he ventures to discover himself, find romance and uncover the meaning of life.
A ghost story for every taste and mood, Brockmeier takes us across a range of interpretations with this collection. He goes beyond traditional ghost lore, exploring the boundaries of what and who can be paranormal. Some ghosts are vengeful. Others are quite happy. Occasionally, there are no ghosts at all. With stories that are humorous, touching and thrilling, this collection is sure to both haunt and delight.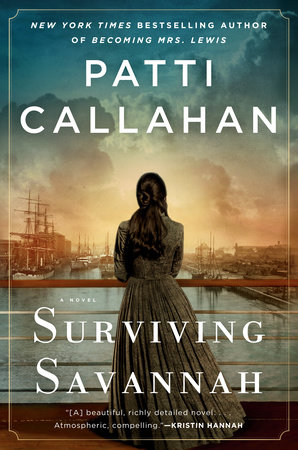 Patti Callahan writes about "The Titanic of the South" in her latest novel. In 1838, a steamship named Pulaski mysteriously sinks after a boiler explodes. The wreckage is discovered 180 years later. A museum offers Everly Winthrop the opportunity to compile information about the ship for one of their exhibitions and provides her with items retrieved directly from it. But the fables associated with the ship's untimely demise intrigue Everly. As she searches for truths surrounding the cryptic ruins, she uncovers stories of women survivors who were forced to make painful decisions. This historical fiction explores survival and the lengths some go to ensure it.