How to Bring a Touch of Southern Hospitality to Your Events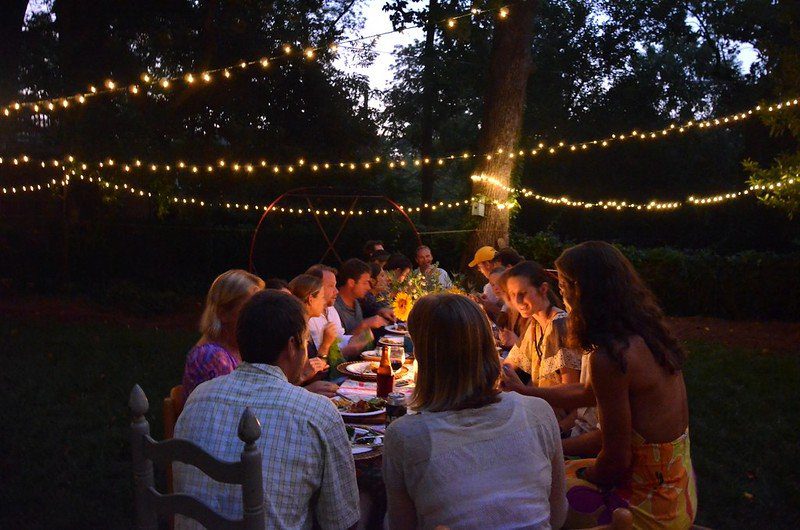 Most people growing up in the South were raised with the notion that hospitality isn't a choice; rather, it's an integral part of every gathering. As Southern hospitality is known far and wide, it's safe to say that it has become something of a gold standard.
The Southern relaxed lifestyle and always-friendly attitude is something people are looking to embrace more and more. And, you don't even have to come from the South to adopt our hospitality, mentality and way of living. Here are some tips on how you can liven your events and bring at least a touch of Southern hospitality to them.
Good times start with good food
As any real Southerner will tell you, good times must include good food. Now, if you consider the culinary prowess of Southerners, you can rest assured that there will be a plethora of recipes to choose from. Any type of fried finger food or dip is always a great option if you're hosting a more casual party where people will be mingling around. However, if you're looking to host a dinner party or potluck, you absolutely can't go wrong with some meat and threes. This is a popular Southern term for comfort food that consists of some type of meat, like ribs or brisket, paired with three vegetable sides. Don't forget the barbecue sauce!
Good food is followed by delicious beverages
Aside from great food, you also need to ensure that the beverages you serve are on par. Of course, you simply can't go wrong with serving beer and wine. However, you could also add some favorite Southern drinks to the menu as well. The mint julep is one of the most popular Southern cocktails, made of bourbon, mint, sugar and water. When measured and mixed properly, it tastes like a delicious refreshing cocktail that is perfect for hot summer days. On the other hand, homemade lemonade or punch are excellent choices if serving alcohol is something you wish to avoid.
Great parties usually come with a theme
Now if you want to throw a party to remember, you should consider making it a themed party. A casino theme is always a fun choice for adults, as there are not many people who don't enjoy poker, blackjack or even craps. And with so many craps and poker tables available for rent out in the South, you can nowadays organize a proper casino party. Make sure you let your friends know what you're up to. That way every one of them can come up with their own craps strategy and have equally fair chances of winning. Parties centered around the Kentucky Derby, St. Patrick's Day and Mardi Gras are also popular in the South.
Make sure the ambience is on point
One of the easiest ways to fill your party with true Southern vibes is with the proper décor. Traditional Southern fabrics are usually colorful and the prints vibrant. Think in terms of checkered or gingham, railroad stripes and soft florals or chintz. Additionally, make sure you include fabric napkins and tablecloths into your décor, along with fresh flowers. This will not only look stunning, but it will also fill the room with delicate floral aromas. Finally, when serving drinks, Mason jars are your best friend if you're going for a true Southern vibe.
Organize fun activities
Another thing that is an extremely common occurrence in Southern-themed parties is organizing and enjoying some fun activities. These don't have to be games per se. But if you do want to include some games, you can always go for the classic horseshoes. Of course, if you can't get your hands on real horseshoes or you view the real deal as a potential disaster waiting to happen, you can easily find lighter, plastic alternatives that work just as well. Cornhole is another fun game you can easily set up. Alternatively, you can always choose to go the other route and turn your party into a dancing party where all of your guests will have the opportunity to showcase their skills.
Get the right music
In the end, every good event needs music. No matter how much attention you pay to various details, your party just won't be complete without some cool jams. There are plenty of classic Southern beats out there, no matter the type of music or genre you're looking for. That being said, however, try to compile a playlist of jolly and feel-good tunes that will get your guests moving—or play some jazz for a more chill vibe.
Ultimately, being able to throw a great event with the right amount of Southern hospitality is not difficult. The main things to remember are to be polite and welcoming, serve amazing food and drinks and make your guests feel at home. Top it all off with some music and games to make your event that much more memorable.
Photo credit: AtlPoster from Flickr Creative Commons.