by Cerith Mathias
The Tennessee Williams/New Orleans Literary Festival returns as a virtual event this week from March 24-28. Now in its 35th year, the festival brings together over 100 contemporary writers, scholars, actors, musicians and other artists for five days of literary revelry and a celebration of Williams and the impact the city he dubbed his "little bohemia" had on his work.
Tennessee Williams first visited New Orleans, which he would later come to call his "spiritual home," in 1938 and within hours declared "Here surely is the place I was made for, if any place in this funny old world."
The festival is held each year around the time of Williams' birthday on March 26, and this year, to mark what would have been his 110th birthday, the festival's traditional series of events will all take place online. With a whole host of author and panel discussions, the Books & Beignets Book Club, a scholars' session, culinary and music events and, of course, an abundance of theater.
Festival favorites and new faces will make an appearance throughout the event, including writers Augustin J Correro, M.O. Walsh, Rick Bragg, Megan Abbott and Ladee Hubbard, who'll be discussing their work, along with actors including Alan Cumming, Blair Underwood and Brenda Currin paying tribute to the playwright and his work.
Virtual theater offerings include an original production by The Tennessee Williams Theatre Company of New Orleans, The Felt Menagerie—a Tennessee Williams-inspired puppet comedy—and a trio of Tennessee Williams' one-act plays, staged by The Nola Project.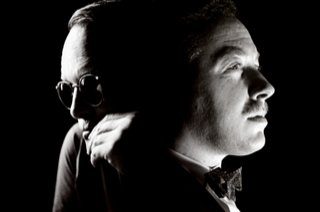 A screening of a new film based on Tennessee Williams' and Truman Capote's tumultuous friendship, "Truman and Tennessee: An Intimate Conversation" by documentary maker Lisa Immordino Vreeland will premiere on Sunday, March 28.
The festival's famous Stanley and Stella Shouting Contest will also take place virtually. The Stella! Shout Heard 'Round the World' requires contestants to email the festival a video of their performance of the iconic Brando yell from "A Streetcar Named Desire." The winner will be announced on March 28.
For more information and to purchase tickets, click here.
Cerith Mathias is a journalist, TV producer and festival director based in Wales, UK. She writes on arts and culture, with a particular interest in Southern literature. She's a founding director of Cardiff Book Festival in the UK and has produced TV and radio programs for the BBC. Read her blog here and more of her work in Deep South here.