5 Reasons to Vacation in the South
Whether you stay for a week or a month, you'll find affordable prices, stunning scenery, great food and friendly people.
The West has its mountains and deserts, while New England has quaint towns and the first stirrings of American history. But the South has a little bit of everything, from mountains to unique culture, history and, of course, cuisine. Read on to find out why this region should be the setting for your next vacation.
The Cost
Forget destinations like New York or Hawaii. For a fraction of the cost of a vacation in those places, you can enjoy a few days or a few weeks in the South. Everything from restaurants to accommodations and attractions are cheaper, and this is especially true if you're sticking to small towns. If you're still worried about how you'll pay for your vacation, you can take out a personal loan from a private lender. This could be a more savvy solution than using your credit card, since the interest rates will almost certainly be more favorable.
The Weather
The weather is mild in the South, especially compared with the intense winters much of the rest of the country experience. It's true that summers can be hot and humid, but that's where the many rivers, lakes and beaches all over the region come in—and there's always air conditioning. In the winter, the weather in the South can be a welcome respite from the howling winds and snow up North, which is why so many snowbirds head South that time of year.
The Beaches
Speaking of beaches, the South has some of the best in the world. You might enjoy a barrier island, such as the Outer Banks in North Carolina or South Carolina's Sea Islands—also home to the Gullah people and their culture—or the Golden Isles off the coast of Georgia. People come from all over the world to visit Florida's beaches, which have some of the whitest sand and best shells, in addition to nightclubs, sailing, surfing and solitude.
The Food
You will find a huge diversity of food throughout the region. In a major metropolitan area like Atlanta, you'll be able to sample just about any kind of cuisine that you desire, including Southern fusion. Then there's the lowcountry cuisine of southern Georgia and South Carolina, where you might find dishes that remind you of the Cajun and Creole traditions in New Orleans. From soul food to Mexican staples to barbecue and more, you won't go hungry or get bored eating, whether you spend a week or a month in the region.
The People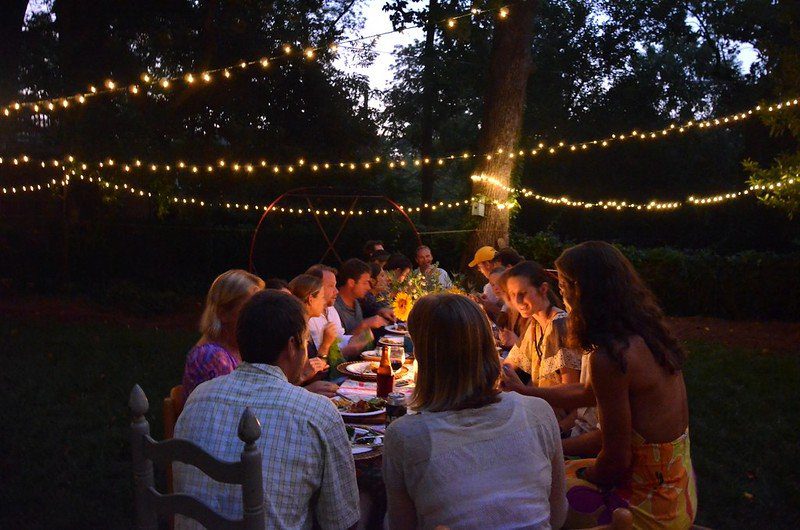 Southerners are known for their hospitality. You will find that people in the area are polite and genuinely friendly, curious about visitors, and eager to talk about where they live and what makes it so special. Those same people have created a vibrant culture as well. If it's music and history you want, there's New Orleans for jazz and blues, Nashville for country and Athens, Georgia, for indie music. Places like Houston, Texas, and Richmond, Virginia, have a strong visual arts scene as well. If your tastes run more to sports, a Southerner's passion for college football can't be beaten, and catching a college game could be one of the highlights of your visit.