Gambling Options From South Carolina to Louisiana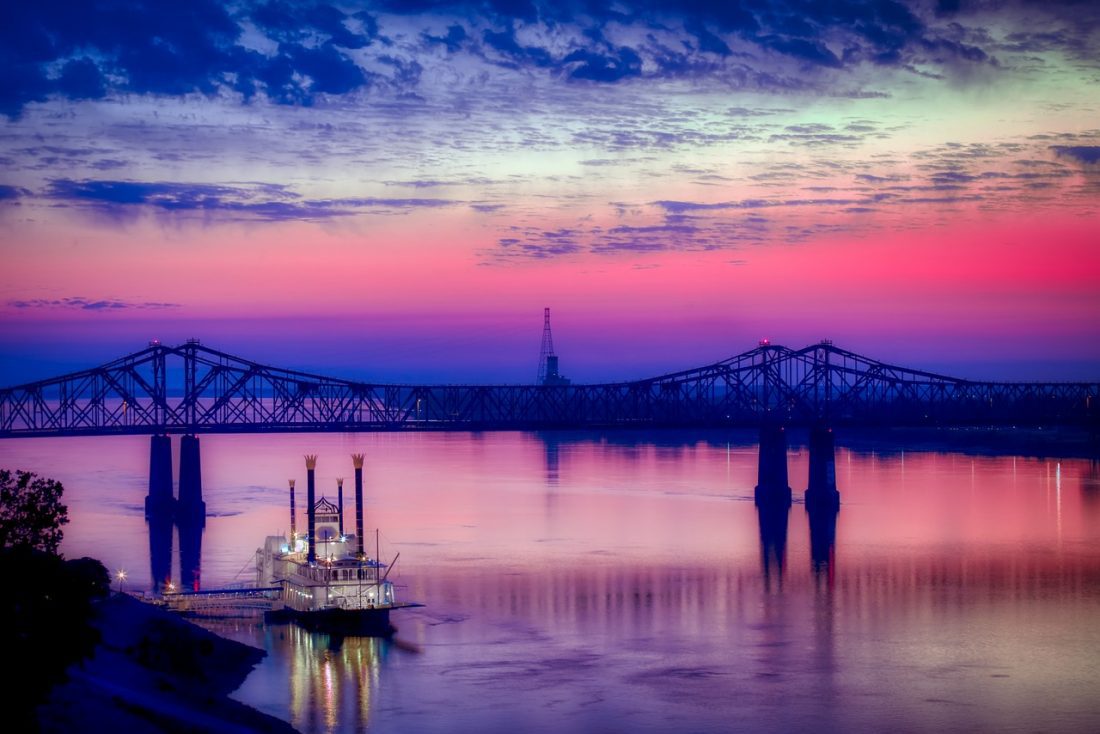 There are tons of reasons to visit the Deep South, from cuisine to history and even gambling. Gaming and gambling have a long history in the South, with riverboat and land-based casinos, along with state lotteries, allowed depending on where you go.
For help with these options, we consulted onlinecasinos.net as they have over 20 years of experience in testing online casinos and brick and mortar casinos in both Canada and the U.S.
Georgia
In a nutshell, Georgia is probably one of the most restrictive states as far as gambling laws are concerned. Charitable gaming like raffles, bingo and state lottery is the only legalized and regulated forms of gambling. However, since the state of Georgia does not have jurisdiction over gambling that happens over international waters, you can buy a cruise ship if you have the capital and set it up with gaming tables and slot machines with enough staff to run gambling.
Emerald Princess Casino
This is one of the best casinos you can find in the state of Georgia. The Emerald Princess Casino is actually on a cruise ship that usually departs from Brunswick and sails 3-12 miles from shore to international waters. Once in international waters, the casino doors are opened to allow gamers to go in and play. At closing time, everyone leaves the casino and the boat returns back to the port.
Georgia's floating casino features games like blackjack, roulette, craps, poker, video poker and slots. There are friendly dealers on board who will provide what you need to enjoy your gaming experience. In addition, the cruise director will also help you have a memorable experience by organizing group activities from Bingo to Bonanza. If you like, you can also enjoy a light meal at the bistro or alcoholic beverages from the fully stocked bar.
Georgia Lottery
The lottery is popular in Georgia probably because of the lack of many other gambling options. There are currently 90 varieties of instant games and 11 draw games also provided by the Georgia Lottery. Some of the games include The Mega Million Jackpot, Power Ball, Play Fantasy 5 and more.
Video Poker
Video Poker machines are also one of the few gambling options allowed in Georgia and are mostly found in retail shops in the state.
Alabama
There are three Indian gaming casinos you can find in Alabama, and each of them is owned by the Poarch Band of Creek of Indians, who are also the only federally recognized tribe in the state. The casinos are managed under a company known as Wind Creek Hospitality.
The Indian casinos in Alabama include Wind Creek Atmore, Wind Creek Montgomery and Wind Creek Wetumpka. In all three cases, Class II gaming regulations established by the Indian Gaming Regulatory Act of 1988 apply. A player must be 18 years or older to gamble legally in Alabama.
Wind Creek Casino Atmore
This Native American casino Wind Creek Atmore was established in January 2009. It features over 80,000 square feet of casino gaming rooms with more than 1,600 electronic Bingo machines. Even though the Poarch Creek tribe would love to install Class III gambling, Alabama betting and gambling laws are quite restrictive and only allow horse racing and greyhound dog racing. This means that games such as blackjack, craps, table games and roulette are prohibited. Class II gaming, which is allowed in Alabama, limits players to play against themselves and not against the dealer.
Wind Creek Casino Montgomery
This casino is located in Wetumpka near the bank of the Coosa River right across from Montgomery. Wind Creek Hospitality invested over $246 million to build this luxurious casino resort. It was opened in 2014 and features over 80,000 square feet of casino gaming area.
Mississippi
Mississippi is friendly to gamblers, with gaming in the state regulated by the Mississippi Gaming Commission. Water-based and tribal casinos are allowed and Bingo is also permitted, but horse racing, cockfights and raffles are prohibited.
Boomtown Casino Biloxi
This casino includes over 50,000 square feet of casino gambling floor. It has more than 1,400 slot machines, about 22 table games and 8 poker games. The slots are always updated to help gamers play the latest versions. You can play the most up-to-date machines, from penny machines to nickel progressives and big boys that include $25 coins on multiple lines.
Boomtown is open 24 hours a day. Apart from casino services, Boomtown also offers refreshments, seafood and sizzling hot steak. You can also find event halls and modern RV parking or just enjoy playing on mobile.
Island View Casino Resort
Island View Casino Resort opened in 20016 in Gulfport near West Beach Boulevard. More than 43,000 square feet of casino space were added to this beach casino for $75 million. The casino is smoke-free and also includes 4 new restaurants, over 900 new slot machines and 18 table games. There are other amenities like a stage constructed at the center of the casino and a sports bar where betting is offered via 2 sportsbooks.
The Island View Casino Resort features 3 hotels, all on the same property. It has a North Tower that is a few steps away from the Beach Casino. In the North Tower, you will find about 7 restaurants, a bar and deck, showroom and pool. There is also the Beach Tower that has a restaurant, spa and beachside pool.
The property boasts the largest casino in Mississippi after its recent fourth expansion to give space for more casino gaming. If you are visiting, you can choose between the smoke-free and non-smoking zone casinos. There is also a wide variety of excellent gaming, high-class entertainment and promotions in both casinos.

Do you own a Tesla? The Island View Casino Resort has about eight Tesla destination charging stations which can be found at the parking garage.
Hollywood Casino Gulf Coast
Hollywood Casino is situated on the banks of the Mississippi River near Bay St. Louis. It features about 42,000 square feet of gaming space, more than 1,000 gaming machines and 19 tables. There are also over 200 rooms in the hotel and 12 floors. Some of the table games you will find include craps, roulette, mini-baccarat, blackjack, card poker and Mississippi stud.
On the second floor of the building, there is a 6-table poker room that offers No-limit Hold'em, Spread Limit Omaha Hi and Pot-Limit Omaha Hi. Aside from auto shufflers and food and drink order-from-the-table service, the poker room also has bathrooms and cell reception.
The Hollywood Casino is designed with a modern golf course and clubhouse, marina, bakery, RV Park and restaurants. In addition, the casino has meeting space and a ballroom. You can also enjoy live show entertainment while gambling on Fridays and Saturdays.
Mississippi State Lottery
The Mississippi Lottery Corporation is responsible for managing the state lottery, which is governed by state law. The lottery offers a wide range of exciting games with incredible winning opportunities. Such games include Powerball, Mega Millions, Cash 3, Drawing Schedule, Snatch Off games, Where to Watch, 2ND Chance and Mississippi Match 5.
Louisiana
Louisiana offers gambling opportunities from riverboat and land-based casinos to horse racing, a lottery and bingo.
Coushatta Casino Resort
This casino is owned and managed by the Coushatta Tribe of Louisiana and is situated near Allen Parish. It features a spacious gaming space with more than 2,000 slots and video poker machines. Also included in the facility is a non-smoking area with high-limit slots and stadium gaming.
When it comes to gaming, there are over 70 live tables with different kinds of games, including Pai Gow, Poker, 3 card pokers, craps, blackjack, Fortune and Mississippi stud.
As part of the Coushatta Casino Resort, you have a choice of three types of hotels: the Grand Hotel, Coushatta Inn and Seven Clans Hotel. There are two lodging options included with amenities such as 11 types of beverages and 11 types of food, a live show, lazy river, dream pool, dog park and gift shop.
Delta Downs Racetrack Casino Hotel
Delta Downs Racetrack Casino Hotel is situated in Calcasieu Parish near the border of Louisiana and Texas, where you will find a thrilling gaming experience. The casino features dynamic games, pageantry, horse racing, off-track betting on multiple screens. It also provides luxurious accommodations, delicious food and live entertainment.
The most outstanding thing about Delta Downs Racetrack Casino Hotel is the spacious casino room with over 1,000 slots of gaming machines. The track also features American bred and quarter horse racing. If you are planning to stay in this property, you can choose from the 167 different room towers or some of the recently renovated luxury rooms where you can access fitness facilities, wifi and an aquatic center.
Harrah's New Orleans Casino and Hotel
Most users of this casino and hotel highly recommend it, and AAA rates it as a four-diamond property. It is located in New Orleans at the edge of the Warehouse District and French Quarter. The hotel is fitted with 450 rooms with flexible meeting and event space.
Harrah's Casino, with its 100,000 square feet of space, offers a wide range of excellent gaming opportunities. There are more than 100 gaming tables and over 1,000 slot machines in the WSOP poker room, which is open 24/7.
Horse Racing
Louisiana hosts a wide range of casino gaming opportunities, including an exciting horse race that happens at the tracks located in Vinton, Opelousas and Shreveport-Bossier. North Louisiana is fondly known to have one of America's great quality thoroughbred courses located at the edge of Bossier City in Harrah's Louisiana Downs. The race is normally scheduled to run from May to October, but you are allowed to gamble anytime you want in the over 100,000-square-foot casino complex with entertainment and numerous restaurants.
If you are in Louisiana, you can head to Opelousas to step into Evangeline Downs Racetrack and Casino and enjoy state-of-the-art off-track betting options and several other slot gaming choices. Dinner and entertainment are also on hand.
Louisiana Lottery
This lottery is designed to generate revenue without increasing taxes. It is a government-mandated lottery that funds public education through a minimum foundation program. Some of the games you may play in the lottery include The Powerball Jackpot, Easy 5 Jackpot, Lotto Jackpot and Pick, with a top prize.
South Carolina
South Carolina is strict about gambling, with table games, video poker and slot machines all being illegal in the state. To gamble, you'll have to board a boat or bet on horse racing.
Big M Casino Cruise I Little River
The Big M Casino Ship l is just one of two Big M Casino ships that depart from Little River. The deluxe yacht carries about 400 passengers and normally departs from Mineola Avenue. You can choose between day and evening cruises on both of the casino ships departing from Little River, which is just a quick trip from Columbia or Charleston.
Both cruises offer optional dining, and buffets are always available for purchase once you are on board. If you have been to Vegas recently, you will notice the new slots and video poker machines placed on the first and second floors.
Players of table games will enjoy the exciting variety of limits. For instance, blackjack table minimums and maximums vary from $5 minimum to $200 maximum for entry-level players to $50 minimum to $1,000 maximum for bigwigs.
Off-Track Betting and Horse Racing
Horse racing in South Carolina is integrated with an interesting history. The horses alone form a major part of the state's tradition and there are a few steeplechase meets that are well designed. However, there is no wagering allowed in South Carolina.
Two steeplechase events are usually held each year in the state. The two tracks situated in the Springdale Training center in Camden normally play host to Colonial Cup races and the Carolina Cup, which happens annually in March. The National Steeplechase Museum is also located in this Camden facility.
In addition, every November, the Steeplechase race is held for a day with only 6 races happening on the day of the racing event. The November race is occasionally held at the Aiken Horse Park.