The 5 Best Casinos in Mississippi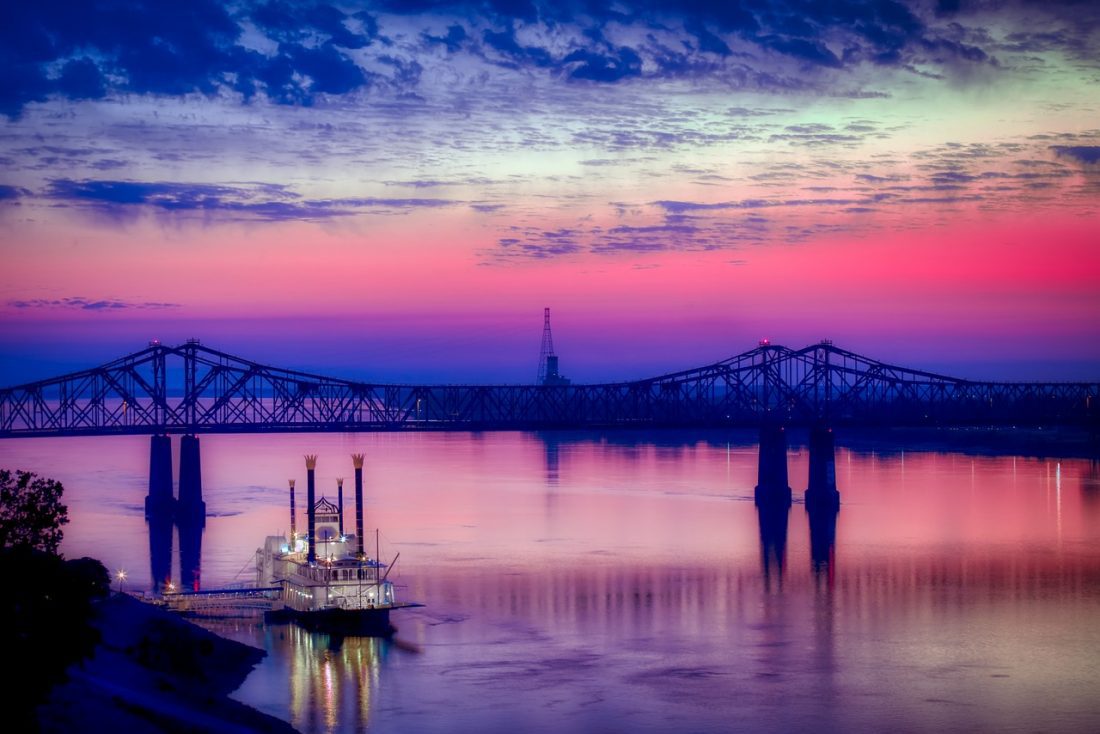 Mississippi has always had a relatively progressive attitude toward gambling, with the location boasting far more commercial casino resorts than similar southeastern states.
Not only this, but Mississippi was also one of the first states to launch sports betting after the decision to overturn the PAPSA legislation in May 2018. Sure, state law only currently allows online gameplay while on-site at a licensed brick-and-mortar gambling facility, but this is expected to change at some point in the future.
You can see a comprehensive map of Mississippi casinos at Casinos.us, but here are the best locations and reasons why they're so popular.
Horseshoe Casino, Tunica
Get the best odds and the biggest jackpots in Tunica, Mississippi, the heart of the Delta. Choose from over 1,100 games, exclusive in-house progressive Binionaire slots and over 200 progressive games in all. Some of the most popular games include Triple Cash, Double Diamond, Mr. Cash Man, Sizzlin' 7s, Ten Times Pay and Monopoly.
The hotel has more than 500 rooms, including a 14-story tower with 311 suites. Bringing Mississippi's Blues Trail to life, the Bluesville Showcase Nightclub presents acts from Buddy Guy to Kool & the Gang. Restaurants include Jack Binion's Steak, along with a burger bar, cafe, Asian bistro and more. There's also a pool, spa and space for meetings.
Beau Rivage, Biloxi
Next up is the nearby Beau Rivage, with this elegantly named resort located on Beach Boulevard and just a stone's throw from Foxwoods Casino.
This location certainly stands apart from many of its rivals, especially when you consider its superb accommodations and the sheer range of entertainment options that are available to visitors from around the world.
Beau Rivage is certainly one of the biggest casino resorts in Mississippi, with more than 1,800 slot machines and 110 table games (featuring blackjack, roulette and baccarat) currently available to players. There are 16 separate poker tables, while the casino boasts an overall betting range of between $0.01 and $10,000.
As if all of this wasn't enough, you'll also find the picturesque Gulf of Mexico located right next to the parking lot, so gamblers can take time out to enjoy the surrounding nature during the daylight hours.
Island View Casino Resort, Gulfport
Third on the list is the Island View Casino Resort, which is widely considered by many to be the best in Mississippi.
Located further along Beach Boulevard, this resort is actually the only one currently situated in Gulfport, while it certainly offers value when you consider the large and diverse range of verticals available to players.
More specifically, the number of slot machines available is estimated at 2,700, while there are 45 table game iterations and five poker tables. There's no maximum wager in play here either, while players can access some tables for as little as $0.01 per spin or hand.
This is another resort that's open 24/7 too, so as long as you're 21 and not smoking you can enjoy a great time at the Island View Casino Resort.
IP Casino Resort Spa, Biloxi
The next establishment IP Casino Resort Spa, which is the third entry located in Biloxi. The resort is situated on Bayview Avenue, which manages to combine big-city casinos and lush greenery.
Since 1997, this venue has become known as the third-largest in Mississippi, while it's also home to 1,700 slot games and 60 table game iterations. There are 13 poker tables too, which are governed by a minimum bet of $0.01 and no maximum wager rules at all.
Accessible to everyone who's 21 years and older, this is an excellent location for anyone who wants to visit a large and diverse casino.
Hard Rock Hotel and Casino, Biloxi
We close with the Hard Rock Casino Hotel in Biloxi. The hotel opened in 2007 with 318 rock 'n' roll-themed beachfront rooms and a massive 50,000-square-foot gaming space. Renowned for offering an exciting and high-octane betting experience, Hard Rock also has some excellent hotel and conference rooms, making it ideal for everything from weddings and business meetings.
While players must be 21 or older to enter (or 18 for the purpose of charity gambling), those who do
visit will have access to 500 interactive video slots and 800 traditional slot games featuring the most
up-to-date games available. There are also a total of 50 table games including blackjack, roulette,
baccarat, pai gow, Mississippi stud and more.
With great amenities and a lot of gaming options, which are available 24/7, everyone can enjoy an
entire night of fun and excitement at the Hard Rock Casino.
Along with brick-and-mortar casinos being plentiful in Mississippi, the state has also recently allowed online betting, as well. After all, the most trusted online casinos for USA players are every bit as safe and well-regulated as their brick-and-mortar counterparts. In many respects, they're even better because if you win a fair amount of money, you won't be walking out of the casino with tons of cash on you. With trusted online casinos (be sure to check they are trusted with an easy Google search), the money goes straight into your credit card without your having to move a muscle. If you can't get to a casino resort, this is a pretty good option to have at least some of your itches scratched.