23 of the latest mysteries, debuts, holiday tales and reimaginings from down South.
OUT NOW
Nick Anthony, a widowed ex-professor, lives a reclusive life in the North Carolina mountains. His seclusion is interrupted when his estranged brother and sister-in-law perish in a house fire with a previously unknown niece a suspect in their deaths. The mystery of his brother's death only deepens as Annalise, the 16-year-old niece, arrives at his house with valuable information that led to his brother's death. Their hired adversaries, private military contractor Cole and his team, are prepared to easily eliminate the retired professor. But Nick's past isn't all that it seems, and he has more than a few deadly tricks up his sleeve.
Ace Sinclair has one eye on a hurricane churning up from the South and the other on his old high school sweetheart, J'nelle Reade, whom he has invited, on impulse, to spend a weekend with him at his Outer Banks beach house. Now in their seventies, both widowed, Ace and J'nelle expect to relive old memories. They soon discover that the past is still with them more than they know, as they are pulled into a haunting search among old memories of betrayals, mistakes and missed chances. As a dangerous hurricane turns in the Atlantic and heads their way, time runs short, and they must choose between the tidal pull of old dreams and the future's wide unknown.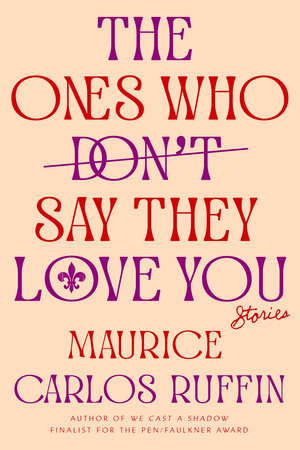 This collection tells tales of character-driven stories that center on the margins and are deeply rooted in New Orleans culture. They are stories of gentrification by interlopers, post-Katrina neglect and home-owning issues that go beyond "black and white" but to a "money and power issue." These are tales of a transforming New Orleans and the struggle to remain with the old or surrender the inevitability of the new.
Lina Henry is a wife and mother who likens herself to a pretty paper doll. She lives in a beautiful home in the Atlanta suburbs. Her husband, David, is a well-to-do investment banker. She's raised two wonderful teenagers. To the outside world, the Henry family is perfect. What no one knows is that Lina's paper doll life is being torn apart in a controlling and abusive marriage. When Lina develops an unexpected friendship with another man and reconnects with her former best friend, she begins navigating a way out of the emotional minefield that is her home. But as David senses his loss of control, he becomes more dangerous, and Lina must do everything in her power to protect herself and her children.
Winston Barnes' days as sheriff of his coastal North Carolina town might be numbered. In the upcoming re-election, he faces a well-connected and corrupt challenger that could steal the position. Amid this tension, a plane with no pilot and no passengers crash-lands on the runway of a local airfield. The body of a man shot dead is discovered laying near the crash site. Winston thus opens an investigation that will not only rip open long-simmering racial tensions but will also force him to face the consequences of old decisions from his tragic past.
SEPTEMBER
The Santa Suit by Mary Kay Andrews (September 28)
If you're ready for the holiday season already, then this novella is for you. When newly-divorced Ivy Perkins buys an old farmhouse sight unseen, she is definitely looking for a change in her life. The Four Roses, as the farmhouse is called, is a labor of love—but Ivy didn't bargain on just how much labor. Among the left possessions, Ivy finds a Santa suit—beautifully made and decades old. In the pocket of the suit, she finds a note from a little girl who has one Christmas wish, and that is for her father to return home from the war. The note sets Ivy off on a mission only to discover she might find more than she ever thought possible: a welcoming town, a family reunited, a mystery solved and a second chance at love.
"The world that Leslie Hooton creates in The Secret of Rainy Days is both big-hearted and wise; it is a celebration of lasting love and friendship and an exploration of family ties and the many losses and secrets along the way," says author Jill McCorkle. Growing up in Erob, Alabama, Nina Little Bit Barnes Enloe lived in the shadow of her imposing and harsh grandmother, Nina Biggie Barnes Enloe. If she wasn't being bossed around by Biggie, then the task fell to her best friend Win, who did win at everything. Perhaps the only thing Bit has ever chosen for herself is her friendship with Avery, the out-of-towner who showed up on the saddest day of her life. Bit believes she can escape her grandmother's controlling grip once and for all by moving to New York. Yet her world is turned upside down when an unexpected loss forces her to leave her new life in the city and return to Erob, where she must face everything—and everyone—she left behind.
OCTOBER
Ten-year-old Grace is in search of a subject for her fifth-grade history project when she learns that her four times-great grandfather once stabbed his lover to death. His grisly act was memorialized in a murder ballad, her aunt tells her, so it must be true. But the lessons of that revelation—to be careful of men, and desire—are not just Grace's to learn. Her family's tangled past is part of a dark legacy in which the lives of generations of women are affected by the violence immortalized in folksongs like "Knoxville Girl" and "Pretty Polly," reminding them always to know their place—or risk the wages of sin.
The Between by Tananarive Due (October 5)
The "Queen of Black Horror" Tananarive Due's hauntingly thrilling 1995 debut novel is being reissued this October. The Between follows the story of Hilton, a young boy who discovers his grandmother's cold, dead body lying on the kitchen floor. When he returns with help, she's alive, but something just isn't the same. The story picks up 30 years in the future. Hilton is married with kids and running a successful rehab center. But when his wife, a newly elected judge, receives racially charged threats, Hilton's perfect life starts to flip upside down. Hilton's nightmares return. He's barely getting any sleep, his memories are fading, his relationships begin to fall apart. The line between reality and nightmares blurs … and Hilton's mind begins to unravel. The Between is also available in digital audio for the first time, so there's more than one way to read!
In 1926 rural Green County, Arkansas, where cotton and poverty reign, young Coralee Harper hopes for a family and a place in her community, but when her brother Buddy is killed by a powerful sheriff, she can't recover from his death or the injustice of his loss. When she begins to spot her dead brother around town, she wonders―is she clairvoyant, mistaken or losing her mind?
Shiloh
by Lori Benton
(October 5)
December 1795: a year since Ian Cameron sent his uncle's former slave, Seona, and their son, Gabriel, north to Boston. The life he has strived for at Moutain Laurel, the plantation he inherited, is destroyed when tragedy strikes. Left to raise his daughter alone, he moves North. An act of kindness leads to Ian obtaining land near the frontier settlement of Shiloh, New York. At the start of his new life, Ian hopes to reconnect with the ones he let go. Seona, in Boston, tries to banish Ian from her heart as she finds her footing as a free woman. When Ian re-enters her life, she moves to Shiloh to be with him. Ian and Seona will have to fight against new enemies and old hurts in the wide-open frontier to build their future together.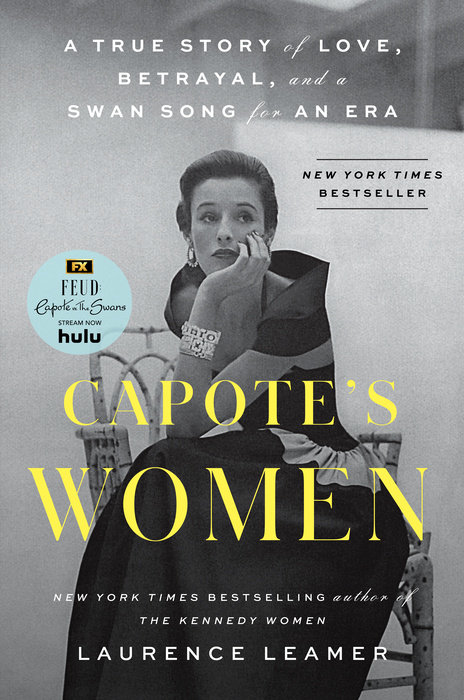 Marella Agnelli, Pamela Churchill, C.Z. Guest, Gloria Guinness, Slim Hayward, Barbara "Babe" Paley and Lee Radzwill; all beautiful, distinguished midcentury women. These socialites enchanted Truman Capote and he befriended them, learning the intricate secrets and private lives of their high-society world. Then, in one fell swoop, he betrayed them. In the pages of what he believed to be his magnum opus, Answered Prayers, he wrote about the thinly fictionalized lives and scandals of his closest female confidantes for the world to see. After he published a few chapters in Esquire, the backlash was so great that the novel would never see publication, and Capote would forever be banished from high society. This thrilling novel is a recreation of these socialites' lives, their friendships with one another and Capote—and a doomed quest to write what could have been one of the greatest novels of the 20th century.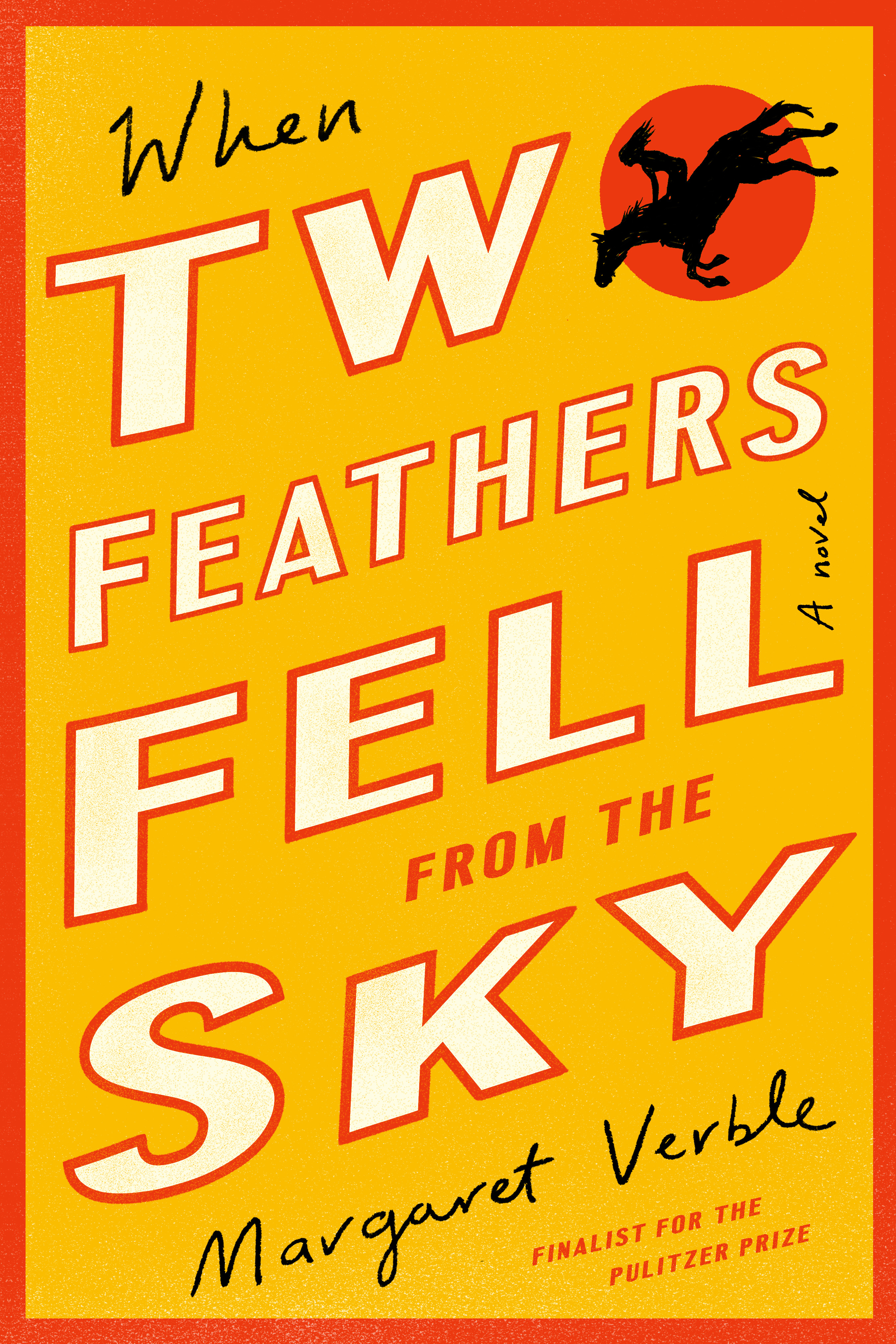 Two Feathers, a young Cherokee horse-diver, does not fit easily into the highly segregated society of 1920s Nashville. After tragedy strikes during one of her shows at Glendale Park Zoo, strange occurrences begin to happen. Vestiges of the ancient past resurface, apparitions appear, and then the hippo falls ill. To get to the bottom of the mysteries plaguing the park, Two will have to team up with an eclectic cast of park performers, employees and even wealthy stakeholders in a tale of exotic animals, lingering spirits and unexpected friendship.
On a scholarship at Oxford, Megs Devonshire is brilliant and dreams of solving the greatest mysteries of physics. She prefers the dependability of facts over fiction. Except, the younger brother that she loves with all her heart doesn't have long to live. When George becomes captivated by a copy of a brand-new book called The Lion, the Witch and the Wardrobe and begs her to find out where Narnia came from, she is hard-pressed to refuse. Megs soon finds herself taking tea with the Oxford don and his own brother, imploring them for answers. Instead, what she receives are more stories of Jack Lewis's life, which she takes home to George. Why won't Mr. Lewis just tell her plainly what George wants to know? Following Becoming Mrs. Lewis, Alabama author Patti Callahan once again pulls back the curtain on the early life of C.S. Lewis.
After Caroline and her husband announce their divorce, their teenaged daughter, Vivi, acts out in response. At the end of her rope, Caroline sends Vivi to live with Ansley, her mother and the matriarch of the Murphy family, in Peachtree Bluff for the holidays. She believes everything will be fine with Vivi corraled on a tiny island. As a result of Vivi's recklessness, Ansley and her husband, Jack, are forced to shelter in place for the "storm of the century." With no power, no provisions and the water rising, everything takes a turn for the worse. Realizing it's up to them to save their family, the Murphy sisters board Caroline's boat, "The Starlite Sisters," and set out to rebuild their beloved town.
Drowned Town by Jayne Moore Waldrop (October 26)
"In graceful prose, dotted with zingers and surprises, Jayne Moore Waldrop weaves a modern story of reconciliation and hope around this heartbreaking history. I'm impressed by her undaunted plunge into the subject and the compelling fiction she comes up with," says fellow Kentucky author Bobbie Ann Mason. Drowned Town explores the multigenerational impact of loss of home and illuminates the joys and sorrows of a group of people bound together by monumental changes to the western Kentucky and Tennessee landscape. In the mid-20th century, giant lakes flooded when the Cumberland and Tennessee rivers were dammed, submerging towns and dislocating people. The interwoven narrative emphasizes the importance of sisterhood and family, both blood and created, and how we cannot separate ourselves from our places in the world.
Old Fires by Josh Patrick Sheridan (October 26)
Tim is a man on the brink. His wife, Grace, recently passed, and he's all alone to confront the world—a task too great for him. He told her on her deathbed that he'd wait for her signal, a signal that she'd put out from the beyond telling him when it was time for him to come join her in death. With the past flashing before him, his tour in Vietnam and all its gruesome memories, he gets in his truck and heads to a place he hopes his signal from Grace will appear: the West Virginian holler. In the nearest town, he is met by people who intend to save him. A local waitress hinting at future love, her brother selling him canned peaches, a preacher who leads a congregation that speaks in tongues and handles snakes. Is any of it enough, close to enough, or does the signal come, too strong to deny?
These Silent Woods by Kimi Cunningham Grant (October 26)
A father and daughter living in the remote Appalachian mountains must reckon with the ghosts of their past in this mesmerizing novel of suspense. No electricity, no family, no connection to the outside world. For eight years, Cooper and his young daughter, Finch, have lived in isolation in a remote cabin in the northern Appalachian woods. And that's exactly the way Cooper wants it, because he's got a lot to hide. Finch has been raised on the books filling the cabin's shelves and the beautiful but brutal code of life in the wilderness. But she's starting to push back against the sheltered life Cooper has created for her—and he's still haunted by the painful truth of what it took to get them there.
NOVEMBER
In this hauntingly spectacular finale to the Tradd Street Series, Melanie Trenholm is devastated that her husband, Jack, has asked for a separation. Melanie doesn't have the time to grieve over her marital status, as she still has twin toddlers and a college-bound stepdaughter to care for, a real estate career to maintain and the ongoing restoration of a historic home. On top of all that, the former couple's old nemesis, Marc Longo, requests that they let him use the Tradd Street house as the filming location for his bestselling book. While Jack agrees, Melanie's suspicions against Marc are quickly realized: he's after the Hope Diamond that is rumored to be hidden in the Tradd House. Luckily, Melanie has an ally in the ghost of a Civil War-era girl who wants to protect the house. Unluckily, there's another malevolent spirit that is determined to halt Melanie from looking into a decades-old murder.
DECEMBER
Happily married couple Jade and Cam Lasky have their world turned upside down after a confrontation with a masked home invader. Suddenly, as Cam struggles to pay the ransom money, Jade is left to wonder if they're as financially secure as her husband had led her to believe and whether he is hiding other secrets from her. In a thrilling tale of domestic suspense, the Laskys' stalker of a home invader turns the family's secrets into a public scandal.
JANUARY
Beautiful Little Fools by Jillian Cantor (New Pub Date: February 1)
Jillian Cantor revisits the glittering Jazz Age world of F. Scott Fitzgerald's The Great Gatsby, retelling this timeless American classic from the women's perspective. On a sultry August day in 1922, Jay Gatsby is shot dead in his West Egg swimming pool. To the police, it appears to be an open-and-shut case of murder/suicide when the body of George Wilson, a local mechanic, is found in the woods nearby. Then a diamond hairpin is discovered in the bushes by the pool, and three women fall under suspicion. Daisy Buchanan once thought she might marry Gatsby—before an unspeakable tragedy sent her into the arms of the philandering Tom Buchanan. Jordan Baker, Daisy's best friend, guards a secret that derailed her promising golf career and threatens to ruin her friendship with Daisy. Catherine McCoy, a suffragette, fights for women's freedom and independence, especially for her sister, Myrtle Wilson. Their stories unfold in the years leading up to that fateful summer of 1922, when each woman is pulled deeper into Jay Gatsby's romantic obsession, with devastating consequences for all of them.
Twenty years after her father confessed to the murders of six teenage girls, Chloe Davis finally has the life she's worked so hard to achieve. Still, she is haunted by that summer where one girl after another went missing and her family was left in shambles when the truth was revealed. Balancing her psychology career with planning a wedding, her life is turned on its head when reports of local teenage girls going missing start to pop up. Eerily reminded of her past, Chloe grapples with whether she is imagining the similarities in the disappearances or if she will unmask a killer for the second time in her life.
Growing up in the well-to-do town of Round Hill, North Carolina, Ellie Hockley was raised to be a certain type of proper Southern lady. Enrolled in college and all but engaged to a bank manager, Ellie isn't as committed to her expected future as her family believes. She's chosen to spend her summer break as a volunteer helping to register black voters. But as Ellie follows her ideals fighting for the civil rights of the marginalized, her scandalized parents scorn her efforts, and her neighbors reveal their prejudices. Jump to 2010, when architect Kayla Carter and her husband designed a beautiful house for themselves in Round Hill's new development, Shadow Ridge Estates. The woods and lake behind the property are reputed to be haunted, and the new home has been targeted by vandals leaving threatening notes. And Kayla's neighbor Ellie Hockley is harboring long-buried secrets about the dark history of the land where her house was built.