The Deep South is a place drenched in history, and this is reflected in its rich literary tradition. It is also a place of cultural significance for more than just the creative output of its residents; there are all sorts of incredible books, from Southern Gothic to romance and gambling books and publications, to enjoy if this region of the U.S. fascinates you.
Better still, invest in one of the following books and take it with you on a trip through the Deep South so that you can immerse yourself in the sights, sounds and unique features that make this region and its literature world-famous.
To Kill A Mockingbird
It's easy to assume that everyone knows and loves Harper Lee's classic, but even if you have read it in the past, it is definitely worth revisiting, especially if you're traveling through Alabama.
In fact, while it is often presented as a novel for children, the reality is that To Kill A Mockingbird covers many themes and topics with which adults can and should connect, inviting us to explore our own morality while also introducing us to the characters and the climate that define many of the South's small towns.
Their Eyes Were Watching God
If you are looking for a powerful, evocative and moving tale of Southern life in the early years of the last century, Zora Neale Hurston's highly influential book should tick all the boxes. Tough subjects are of course tackled, from slavery to sexual politics, but there are also plenty of universal themes covered as well, and this is one of those stories that stays with you long after you have put it down.
Gone With the Wind
A novel of epic proportions, Margaret Mitchell's coming-of-age tale uses the Civil War as the backdrop for its drama, romance and intrigue. Like many great novels, Gone With the Wind is not without its critics, but its importance as a cultural artifact cannot be diminished by the societal shifts that have come in the decades since it was written.
Most of all, reading it on a trip to the Deep South will help you to connect with the history of the region more closely.
The Adventures of Huckleberry Finn
Like To Kill a Mockingbird, this fantastic and iconic book from the venerable pen of Mark Twain is pretty much a no-brainer to include in a list of books to read while exploring the South. And yet, in spite of its popularity and notoriety, it does not disappoint whether it is your first time reading it or your 50th.
The language and characterizations of certain characters can clash with modern sensibilities, but Huckleberry Finn is undeniably a novel that allowed America to process some of the own trauma of its past, while moving toward a brighter future.
As I Lay Dying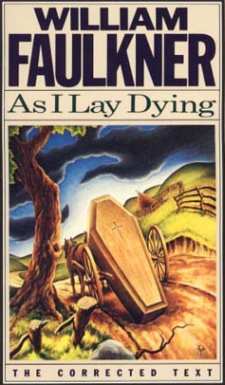 There seems to be a running theme in Southern literature of juxtaposing moments of levity and camaraderie with darkness and hopelessness—and all of these things are embodied in William Faulkner's lauded novel.
The story centers on a family traveling with the body of their matriarch to return it to her desired resting place in her hometown. Interweaving a number of narrators and creating a tapestry of voices and viewpoints, As I Lay Dying is a masterful and complex work that is well-deserving of your time. It takes a while to get into the rhythm of Faulkner's prose, but once you do, you won't be able to put it down. (Pictured at the top if Faulkner's home Rowan Oak in Oxford, Mississippi.)
There are of course a lot of other books to read when trekking across the Deep South, and one of the most important things to remember about reading for pleasure is that it should be just that—pleasurable. For more Southern literary suggestions, check out our Fall/Winter Reading List.