RC Cola and a MoonPie: The Working Man's Lunch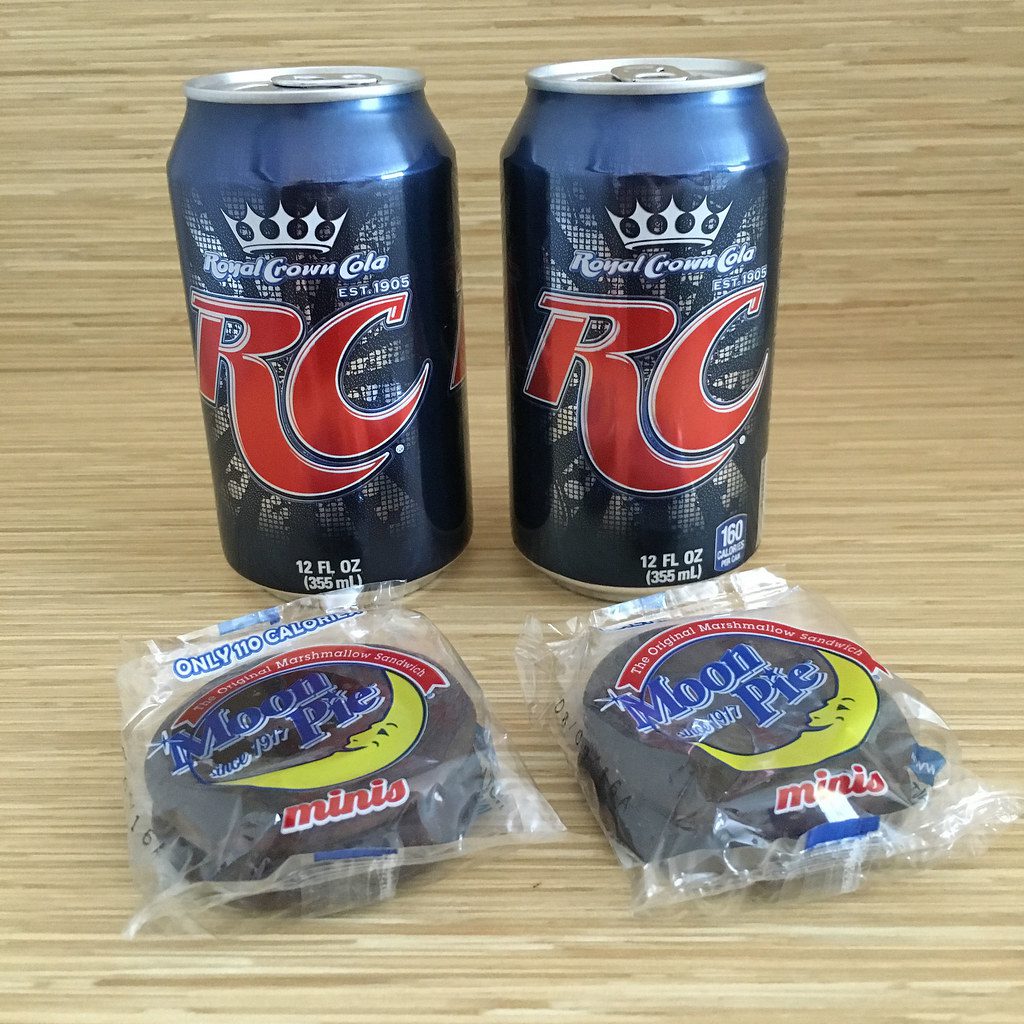 Boiled peanuts, fried green tomatoes, chitlins: all are iconic members of the South's impressive lineup of delectable quick bites. But none of these savory summer-time eats are quite as prominent during the South's snack time as RC Cola and MoonPie.
But how did these two come together? Pop open a cool RC Cola and take a marshmallow-filled bite of a MoonPie to find out. We're going to be walking you through "the working man's lunch," a snack with almost 200 years of history between its two parts.
As Big As the Moon
A delectable morsel composed of chocolate, marshmallow and graham crackers, MoonPies were created after a traveling salesman for the Chattanooga Bakery met miners during one of his visits to a company store near a Kentucky coal mine.
When talking with the miners, the salesman wondered aloud what kind of snack they wanted to have when they were on their break.
This is where the MoonPie's origins get dicey.
Some allege a mine worker vocally stated he was hoping for "a snack as big as the moon." Others say that a worker made the shape of a moon with his hands. One particularly grandiose story even suggests the miners pointed to the moon hanging in a dark sky.
No matter the variation of the fateful day that introduced Southerners to their new favorite snack in 1917, we know the miners wanted a snack big enough to rival the moon, and Chattanooga Bakery promptly delivered.
MoonPies were a tasty, four-inch-diameter treat that quickly expanded outside of their home in Tennessee to become a piece of Southern culture. During World War II, the MoonPie was known for being sent in care packages to soldiers enduring long battles. And if you ever find yourself attending a Mardi Gras parade in Mobile, Alabama, you'll see MoonPies being thrown from floats alongside bright-colored beads.
MoonPie mania has swept the South for over 100 years, and its partner and crime has just as much Southern significance.
Move Over Coca-Cola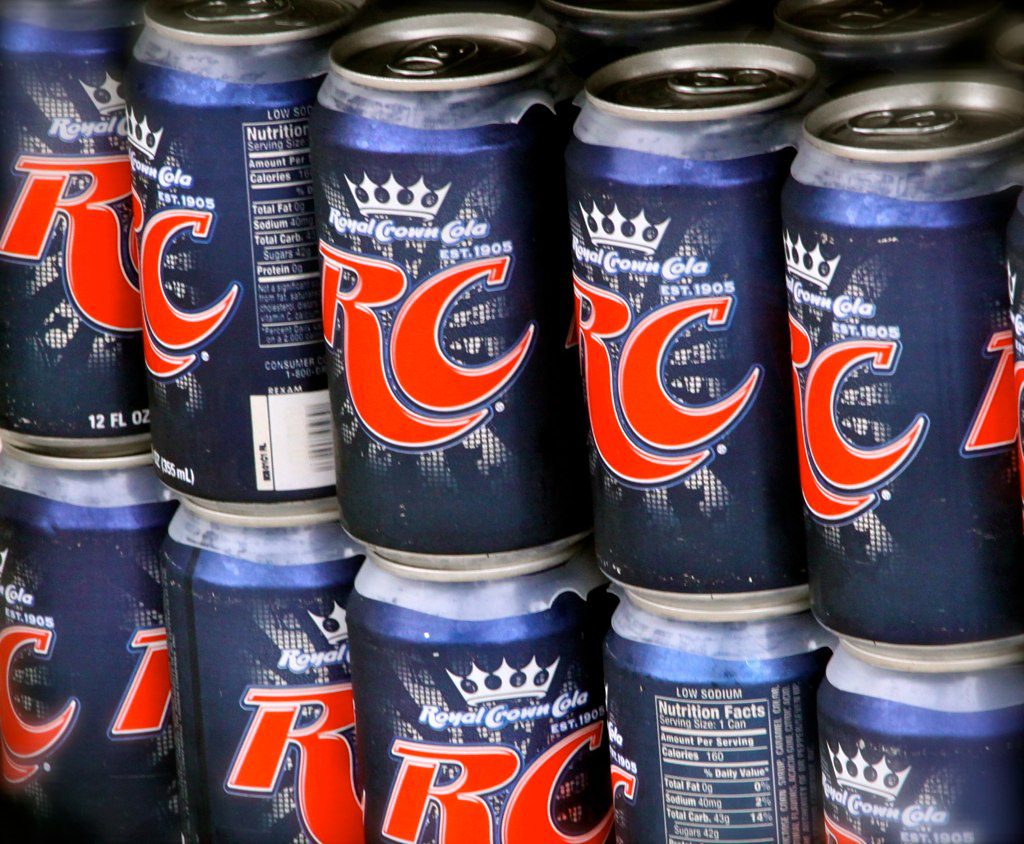 A red and blue bottle houses a pleasurable pop with 117 years of history. RC Cola, like any other tradition connected to the South, has its fair share of tales around its origins.
It is said that Claud A. Hatcher created Royal Crown Cola in 1905 after a disagreement with Georgia's other powerhouse soda vendor, Coca-Cola. Hatcher wanted a deal for how much Coca-Cola he sold at his grocery store, and Coca-Cola didn't oblige.
Hatcher overcame the issue by creating his own formula for a soda that would cool his customers on a hot Georgia day.
RC Cola was not only an instant hit with the public, but the iconic drink's company spearheaded the soda industry as we know it. RC Cola was the first soda that could be bought in a can, the first soda customers could find in a 16-ounce package, and the first company to offer diet soda.
RC may not be as prominent as Coca-Cola today, but the soda is still well-loved in the South.
The Emergence of the Working Man's Lunch
RC Cola and MoonPie. They are both important pieces of Southern cuisine in their own right with rich legacies, but when these two are placed together they create a delectable and deep-rooted Southern tradition.
While there is no definite indicator of when the public first created this snacking double feature, many attribute the beginning of RC Cola and MoonPie's love affair to the Great Depression.
You could buy an RC Cola and a MoonPie for a nickel each. This 10 cent fusion was a staple for the working class as a filling meal for a little money. It was only natural that those in hard-labor jobs would be looking for something cheap yet satisfying to keep them going and an RC with a MoonPie fit the bill.
And so an iconic duo, appropriately deemed "the working man's lunch," was born.
What I Wouldn't Give for an RC Cola and a MoonPie
While the Depression that likely brought RC Cola and MoonPie together ended, nothing has been able to pull the iconic image of a smiling moon away from a can marked RC since.
In fact, the duo has an entire song dedicated to it. "Gimme An RC Cola and a Moon Pie" is a track overflowing with love for this delectable lunchtime treat. Written and performed by "Radio's Tallest Singing Cowboy," the iconic Big Bill Lister, the song describes a farmer's son selling two calves to earn his fill of RC Cola and MoonPie.
While the song was recorded in 1951, RC and MoonPie's reverence has also earned the pair a more contemporary tribute. The RC-Cola-Moonpie festival began in 1994 when the town of Bell Buckle, Tennessee, wanted to host a birthday party for the South's favorite moon-shaped snack.
The festival has since expanded into a fun homage to RC Cola and MoonPie. Its events include a parade, the crowning of the RC Cola and MoonPie king and queen and a ceremonious, mouth-watering cutting of the world's largest MoonPie.
A classic combination driven by the Southern tradition of storytelling, RC Cola and MoonPies still delight Southerners of all ages. From Kentucky miners requesting the moon to a Georgia businessman taking the soda industry by storm, the tales that fuel the South's love for RC cola and MoonPie will only continue to grow.