5 Activities to Make You a True Southerner
When you hear expressions like "Southern culture" or "Southern hospitality," you might envision sipping mint juleps on a plantation porch. That's certainly part of traditional Southern charm, but there's a lot more about the South's culture and lifestyle to get to know.
If you decide to visit or even relocate down South, here are a few things you might want to try.
Attend a NASCAR Event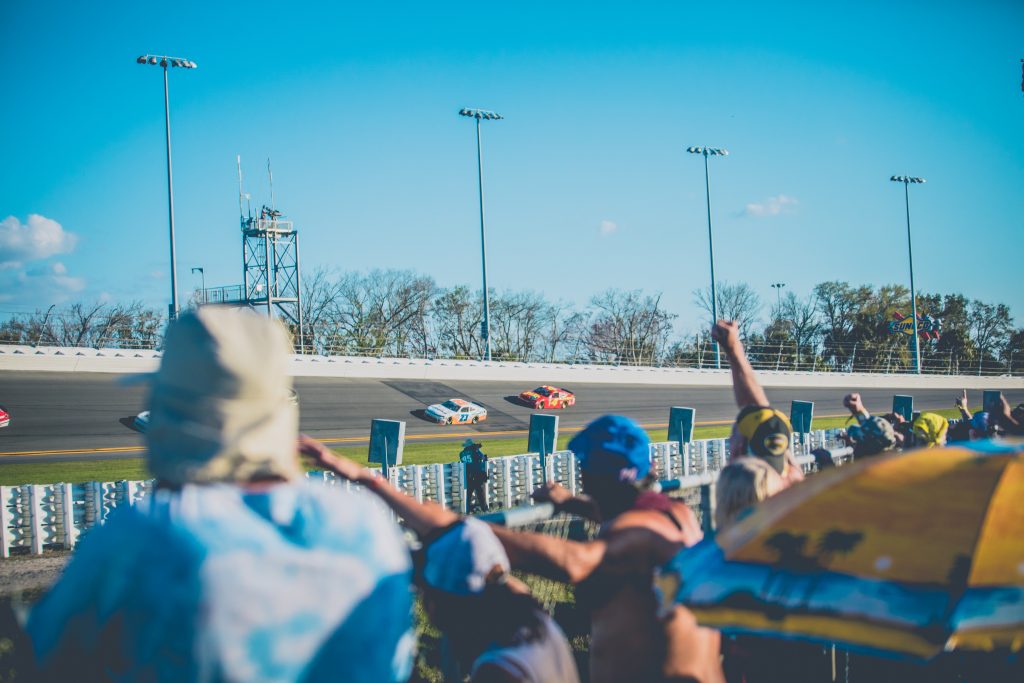 NASCAR is huge in the South. If you go there and strike up a conversation with someone, they might bring up names like Dale Earnhardt or Jeff Gordon.
You might not know much about NASCAR, but if you head to the Southern states, you should probably check out one of the live events. You don't have to know much about the rules to enjoy seeing these speed demons race around a track right in front of you. You can learn from your fellow fans, who should be eager to explain the sport to a newcomer.
You might like attending NASCAR events so much that you will look at some of the Gulch homes for sale in Nashville, or perhaps you'd prefer to look for housing in Charlotte or Myrtle Beach. Southern real estate frequently doesn't cost as much as other parts of the country.
Sample a BBQ Cookoff
If you like BBQ, you'll probably love the South as well. They do BBQ right in Louisiana, Tennessee or the Carolinas. In the summer, you can often find BBQ cookoffs. People will get together and vie for top prizes with their pulled pork, hot links or brisket recipes.
Many times, you'll see cooking shows filming at these events. The Food Network usually covers the larger competitions, and you might notice celebrity chefs there as well. Many of them come from families that have prepared BBQ for generations, and they're still working on perfecting the art.
You can go around and sample BBQ dishes all day long if you like. Various smoked meats get the most attention, but don't forget the sides. You'll want to fill up on collard greens, mac and cheese, cornbread, sweet potato pie, coleslaw and more. Wash it down with lemonade, iced tea or a cold beer.
Go to a Wrestling Show
In the old days, professional wrestling promoters divided the country into territories. They would lend each other their top stars, and they made a lot of money in the South. The region was a professional wrestling hotbed, and it still enjoys that status today.
These days, the territories no longer exist, as companies like WWE and AEW dominate the wrestling scene. However, you will still find some historic wrestling venues in the South, like the Municipal Auditorium in Tennessee. Nature Boy Rick Flair's last match will take place there later this month, and you can still get tickets for that if you act fast.
You can also get tickets to indie promotions that still run in the South or you can wait for one of the larger national promotions to visit a famous venue. You should enjoy witnessing a live wrestling event and spending time with a raucous Southern crowd that has grown up watching this violent art form.
Visit the Swamp
If you don't like sporting events, you might choose to get back to nature instead. The Southern states have many natural landmarks and national parks that are stunningly beautiful.
Florida's Everglades National Park stretches for 1.5 million unspoiled acres. You can find birds and animals in these wetlands that you won't see anywhere else in the world. You can walk about in the pine woods, see the sawgrass marshes or look out at the coastal mangroves. You can rent an airboat and go for a ride to see alligators, leatherback turtles or West Indian manatees. If you're extremely lucky, you may even see the elusive Florida panther.
Swamp tours are also available in Louisiana, Mississippi and other areas of Florida.
Learn About the Blues
You will also find many museums in the South, and you might want to explore some of those to get some idea of the events and people that made the region famous. You can go to the Delta Blues Museum in Clarksdale, Mississippi, if you have a few hours to spare.
This museum collects relics that preserve the blues and its history. It's an American art form that continues influencing many other music genres to this day.
Clarksdale has been a central spot for blues music for more than one hundred years. You can see artwork and blues memorabilia there. You can see photography from the great Birney Imes and sculptures by Floyd Shaman. The museum was once the Clarksdale Passenger Depot, and it has existed since the 1920s.
If all of that's not enough to keep you busy when you visit the Southern states, you might check out Elvis Presley's Birthplace and Museum in Tupelo, Mississippi.
Truly, you never run out of things to do in the South.