Vampires, decomposing corpses, ghosts, racial injustice and, of course, crumbling mansions abound in this list that pays homage to the genre.
by Ariel Slick
Southern Gothic as a sub-genre is one of the best (if such a subjective modifier can be put to literature) in the American literary canon. The very origins of America lay in the South (Jamestown, lest we forget, was part of the Colony of Virginia). It is one of the most quintessentially "American" literary genres, just as jazz or blues is in music. It could only have emerged from the South; there's a reason we don't have "Northern Gothic" literature.
Southern Gothic literature examines the South's sordid past with an ice-cold eye. After the Civil War, defeated Southerners were all too eager to construct a narrative around the antebellum period as a time when the power of the South was at its zenith. What authors like William Faulkner, Flannery O'Connor and Tennessee Williams did was write about the social, racial and economic inequalities that defined, and still define, the South. They, and many others, explore themes of racial violence, decay, madness, isolation and dark cultural issues that permeate the world we live in.
Granted, I am perhaps very biased because I was born and raised in the South.
The following list is not meant to be exhaustive; it's for the reader who would like to dip their toes into the genre. This list includes both literary and popular fiction, although it does skew more toward the former. They are presented in no particular order, as ordering them would be too great a task for anyone.
What it doesn't include: as the title suggests, these are novels. Therefore, some truly great examples of Southern Gothic literature, such as A Streetcar Named Desire and Midnight in the Garden of Good and Evil are excluded. Finally, I debated whether to include books by Ron Rash, as his stories do take place in the South. However, they tend to focus on Appalachia.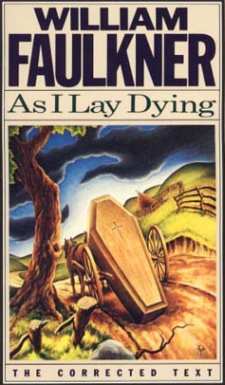 As I Lay Dying
The novel follows the story of Addie Bundren and her family as they take her body to be buried in Jefferson, Mississippi, according to her last wishes. Along the way, they encounter various challenges from the terrain and each other (there is no dysfunctional family like a Southern one), and when they finally arrive in Jefferson, they are ragged by the tyrannical stubbornness of Anse, the patriarch.
Decay is a pervading theme in Southern Gothic literature, often in the form of crumbling houses, ramshackle towns or, in this case, a decomposing corpse. Faulkner writes from the point of view of 15 different characters using the stream-of-consciousness technique, so enter at your own risk. As I Lay Dying helped define Faulkner as a household name, and it is consistently ranked as one of the best novels of the twentieth century.
Beloved
Sethe is a formerly enslaved woman who escaped the plantation where she was kept in Cincinnati, Ohio. After she fled, she was tracked by men who eventually found her. Terrified that they would take her children and return them to a life of slavery, she took them into the woods to kill them. Now the ghost, in the form of a young woman who calls herself Beloved, is haunting Sethe's house. Beloved begins to consume Sethe's life out of the guilt she feels for murdering her own child.
Truth is stranger—and more heartbreaking—than fiction; Toni Morrison based the plot on the real-life events of Margaret Garner, who killed her child to spare her living a life of slavery. One of the most important novels on this list, it is the heaviest and most difficult to read. It delves into the horrific psychological scars of slavery, its reverberations through generations and the pain of families being ripped apart. It won the Pulitzer Prize for Fiction, Anisfield-Wolf Book Award for Fiction, American Book Award and was a finalist for the 1987 National Book Award.
To Kill a Mockingbird
Jean Louise "Scout" Finch and her brother Jem live in the fictional town of Maycomb, Alabama, during the 1930s. When a White woman (Mayella Ewell) accuses a Black man (Tom Robinson) of raping her, the court appoints Scout's father, Atticus, to defend him. Although during the trial it is revealed that Mayella made sexual passes at Tom, the court ultimately convicts Tom. He is killed while trying to escape from prison. Because the Ewells' reputation is tarnished, Mayella's father attacks Jem and Scout, but they are rescued by the mysterious, reclusive Boo Radley.
Another Pulitzer Prize winner, To Kill a Mockingbird explores themes of Southern caste, class, racial injustice and gender roles. Perhaps the true brilliance of Harper Lee's narrative technique is that the novel is told through the eyes of a six-year-old. It speaks to the loss of innocence while growing up in the South, confronting a fundamentally flawed society.
Sing, Unburied, Sing
Jojo is a young, biracial, pre-teen living in the fictional town of Bois Sauvage, Mississippi. When his father is released from prison, his mother Leonie takes him and his little sister to pick him up. On the way, Jojo sees the ghost of Richie, a young inmate who was killed by Jojo's grandfather to spare him from getting lynched.
Sing, Unburied, Sing is a mere 285 pages, but each sentence packs such a punch that the novel is like Mary Poppins' handbag—more just keeps emerging as you read. The novel shifts the point of view between Jojo, Leonie and Ritchie, giving the reader multiple perspectives of deeply flawed, yet deeply human characters.
Blackwood Farm
Tarquin Blackwood has been haunted all of his life by a mysterious—and increasingly malevolent—force. When he spies an intruder on his land, he takes a pirogue into the swamp near his house to investigate. What he discovers is an old, hidden property of his great-great-grandfather where he is attacked by a vampire and turned into one of the undead. Now that Tarquin wants to free himself of the spirit, he enlists the help of the "brat Prince," Lestat de Lioncourt.
Anne Rice was at the height of her skills. While this book competed with Interview with the Vampire, I ultimately chose this as an exemplar of Southern Gothic literature because it hits nearly every checkmark: huge, sprawling plantation house; swamp where dark and evil creatures lurk; ghosts; a Goblin; and perhaps a touch of madness.
Their Eyes Were Watching God
Janie Crawford has always wanted a marriage characterized by love. However, her grandmother, Nanny, arranges a marriage with a farmer who wants a domestic companion rather than an intimate partner. She runs off and marries Joe Starks, who is only interested in Janie as a trophy wife. Eventually, she finds the love she seeks in Vergible "Tea Cakes" Woods, but his tragic death leads Janie to recount her life story.
Janie dares to be a liberated woman—from her family's history of enslavement, domestic violence and the sexual norms of the South. Their Eyes Were Watching God is part of Time's 2005 list of "100 Best English Language Novels" and the BBC's "Most Influential Novels."
A Time to Kill
In the small, fictional town of Clanton, Mississippi, two white supremacists brutally rape a young, Black girl. Enraged, her father kills them and hires attorney Jake Brigance to defend him in court. Members of the KKK, including the brother of one of the rapists, target Jake and everyone connected to the defense team.
Initially, A Time to Kill was a flop, but once John Grisham reached fame with The Firm, the publisher re-released it and it rocketed to the bestseller's list. Tightly plotted, A Time to Kill is early John Grisham at his best. What better way to explore notions of good and evil, right and wrong, and homicide and justice through a legal thriller taut with tension?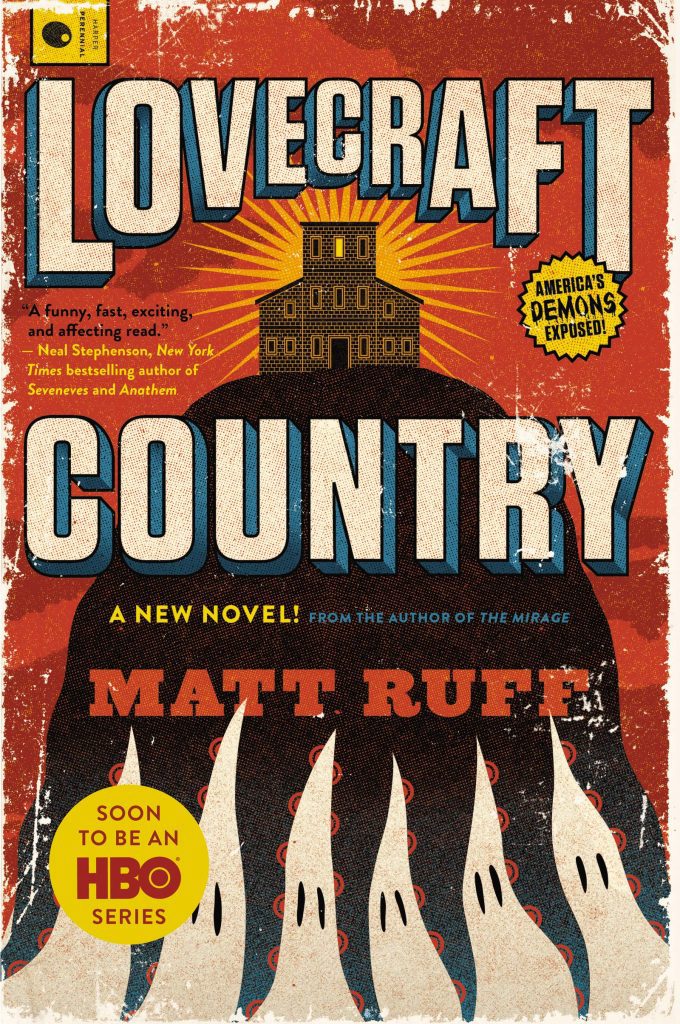 Lovecraft Country
Spurred to find his missing father, Atticus Turner travels through Jim Crow America with his uncle, George, and friend Letitia, avoiding monsters both human and Lovecraftian alike. When they discover that his father is held captive by a clandestine sect called "The Order of the Ancient Dawn," Atticus finds himself the target of an ancient ritual that threatens to destroy his entire family.
Lovecraft Country tackles racism in literature head-on and turns stereotypes ("You want me to be your Magic Negro?") on their head. There is a liminal space where Southern Gothic turns to horror, and Lovecraft Country straddles the line superbly. It weaves science fiction, fantasy and horror together seamlessly, and it explores the true terrors of living in the South. You can also watch the series of the same name on HBO; it veers off the rails from the book, but it's a terrifying feast for the eyes.
Swamplandia!
Swamplandia, an alligator-wrestling theme park, is languishing under low attendance, mountains of debt and the shadow of a brand-new park, "The World of Darkness." The Bigtree family members differ on how—or if—to save the family legacy.
Dementia, obsession with the occult and dense sawgrass marshes make this a hard-boiled Southern Gothic novel ready to be cracked open and devoured. The dark and convoluted plot takes the reader from decrepit amusement parks to floating nursing homes and a rusty dredge boat.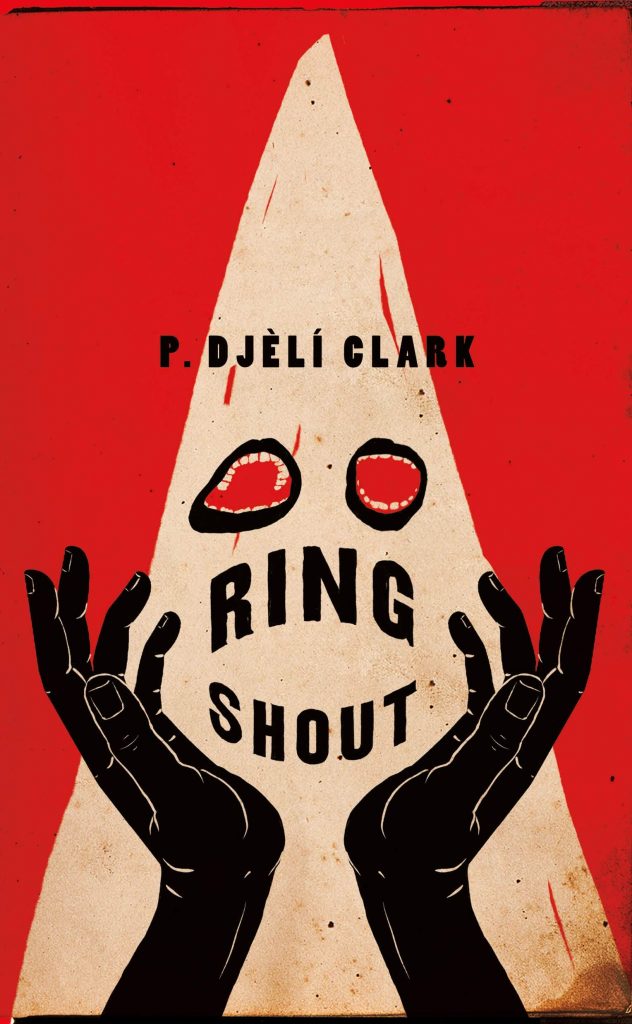 Ring Shout
In an alternate world set in the 1920s, the origins of the Ku Klux Klan lay with a witch who summoned the demons from Stone Mountain, Alabama. Marys and her friends are the demon slayers sworn to rid the world of the spreading evil who are gifted with "the sight" of seeing the Ku Klux members as they really are.
Whip-sharp dialogue, evocative horror and exceptional attention to historical detail make this a must-read. Warning: This novel is not for the faint of heart.
Ariel Slick is a Dallas-based freelance writer. She graduated from Rice University and enjoys writing about Texas, cannabis and lucid dreaming. Read her previous work in Deep South here.