The North-South Divide in Gambling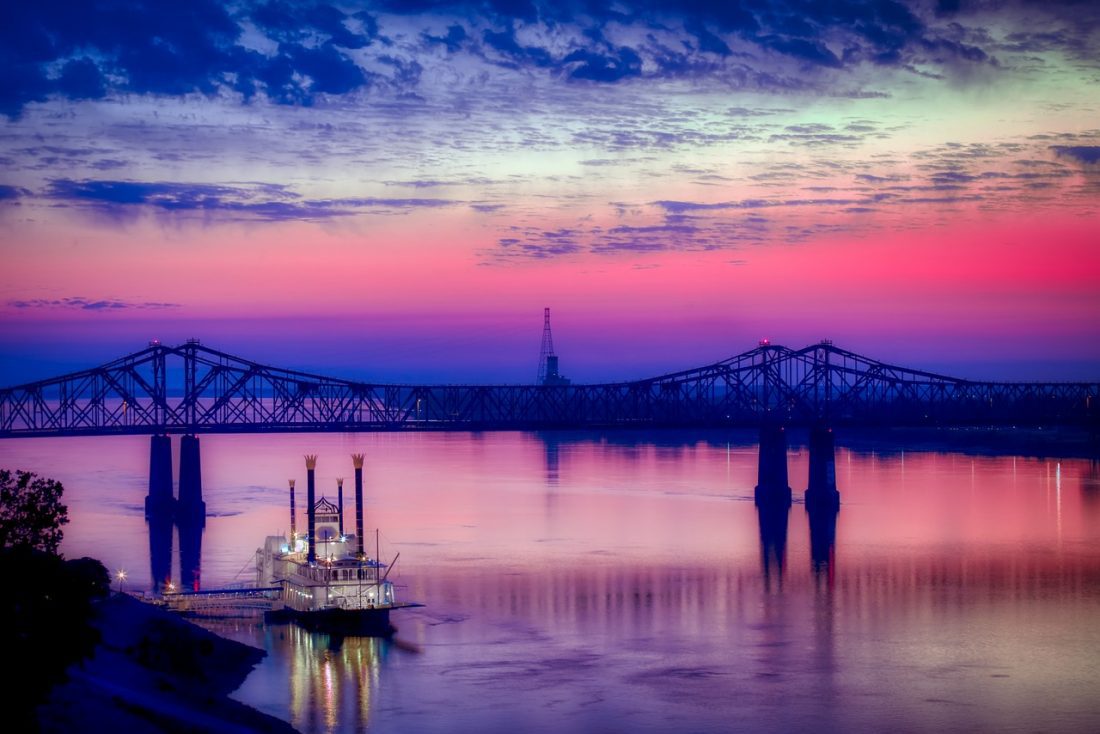 Considering that much of the world would say the U.S. is the home of gambling, the actual picture nationwide is a confusing one. That's because, just like many of the other laws that rule the land, the ones regulating gambling are made on a state-by-state basis.
While this is good news in that it's putting power into the hands of individual state legislatures, it creates a rather murky picture overall.
So, this means that not just visitors to the country need to look carefully into what is and isn't allowed; the residents of the individual states do too.
A prime example comes in the form of sports betting. Following the historic decision in 2018 by the U.S. Supreme Court to overturn the 1992 Professional and Amateur Sports Protection Act, individual states started to enact their own legislation.
States Placing a Bet on Gambling
Leading the way among these states was always going to be New Jersey. This was largely because it was one of the fiercest advocates for overturning the ban on sports betting. Atlantic City has long been one of the most gambling-friendly states in the country and was once intended to be a realistic rival to Nevada but this never really materialized.
It goes without saying that the daddy of them all is undoubtedly Nevada, where Las Vegas continues to attract visitors by the millions each year. Other states where most, if not all, forms of gambling are legal include places like Maine, Delaware, Illinois and even Iowa. Anyone with a knowledge of geography will spot one thing: these tend to be Northern states. Look further South and you'll find that the approach is a far less liberal one.
The North-South Divide
This should come as no huge surprise. There have always been big cultural and social differences between the Northern and Southern states. Broadly speaking, the South is a more conservative place than the North, and this has its roots both in religion and politics. The fact that there is a so-called Bible Belt probably tells you all you need to know about the two different approaches.
So, gambling has always been seen as something of an ungodly activity by many people in the South and perhaps also as a sign of the decadence—that some believe is a hallmark of the North.
Surprisingly, the two states that have banned all forms of gambling outright aren't in the South at all. They are Hawaii and Utah.
Instead, what you tend to find in the Southern states is that some activities are allowed while others are not. In Texas, lotteries and gambling in aid of charities are allowed as well as pari-mutuel betting and in tribal casinos. Mississippi is a little more liberal only banning pari-mutuel and online betting.
One anomaly in the South is Louisiana, where all forms of betting are permitted, even online.
It's this form of betting that may be encouraging many states, even in the Deep South, to consider liberalizing the rules. This is because it is not just hard to police very effectively, it's also increasingly popular. There are even a wide number of websites like Slotsource that introduce would-be players to a wide selection of online casinos.
Many of these also offer enticing welcome bonuses to encourage new players to sign up, so it could be that this is a tide that is simply too tempting to resist.
Could Others Follow Louisiana?
As we've already mentioned, Louisiana leads the way in terms of taking a more liberal approach to gambling. So, questions are now being asked about whether any others might follow.
Given that sports betting has proved to be the catalyst for some states to start overhauling laws, what can we see in the South?
Unfortunately, it's not great news for those hoping for change. To date, it is still illegal in most Southern states—from Texas to Alabama—and there doesn't appear to be a strong appetite for change.
Could the Economy Play a Part?
There might be a small glimmer of hope on the horizon. This is because, along with many countries around the world, the U.S. economy is having a tough time just now. This is also showing itself in squeezed state budgets accompanied by a search for generating more revenue.
The taxes that gambling operators would inevitably have to pay must surely be an appealing prospect for many state governments.
It's a long shot as to whether this could be enough to overcome the political and ideological objections to legalizing gambling. But it's one that some Southern states could well find themselves persuaded to bet on before too long.