Visit Miami: America's Winter Playground
If you're looking for the most universal city in the U.S. then Miami, Florida, is the place. It has everything—from wild beaches to skyscrapers and cuisine with influences from around the world. Miami was built to suit a solid businessman and a carefree surfer, a family with children and a scuba diver, a refined aristocrat or a fishing fan who can relax on their own.
Climate
Florida has one of the mildest and most favorable climates in the country. Florida is also a part of the U.S. Sun Belt and has a subtropical and tropical climate, with hot winters and hot summers, especially in Miami. And although international travel hasn't jumped back to pre-pandemic levels yet, domestic travelers keep visiting Miami.
Like other places in this climate zone, Florida has a dry and rainy season. The rainy season is from June through September when the state receives most of its rainfall. The Gulf Stream also affects the Florida climate, maintaining moderate temperatures and influencing the path and strength of cyclones.
January temperatures average a high of 70 degrees Fahrenheit, but in Miami, it can reach up to 76 degrees in winter. It's no secret that Florida and Miami are popular with snowbirds.
The best time to visit Miami is in the spring from March through May, when rain is minimal and temperatures haven't yet reached 90 degrees.
Beaches
Miami is known worldwide for its amazing beaches and carefree atmosphere. Although it's quite a big city, it gives tropical and relaxed vibes to everybody visiting and living there. Miami's beaches encompass a whole strip of sandy coastline along the Atlantic Ocean—from South Beach to Sunny Isles. That is 14 miles of white sand, waves and palm trees and is one of the reasons the number of tourists visiting Miami has increased by 169% compared to the same period of the previous year.
Here are some of the most popular beaches:
Crandon Park Beach has clean sand, an amazing lagoon and a beautiful sandbar, which can only be found in genuinely exotic beach resorts like the Maldives. The place is quiet and located on a separate island, Key Biscayne, which a toll road can reach. It is perfect for romantic getaways.
South Beach is where all the clubs with their famous parties are located. It includes Miami's most famous street: Ocean Drive. South Beach is a place for young people and great parties.
Lummus Park Beach is the most family-friendly beach in Miami. It features a playground, sports and volleyball courts. It's a quiet little spot on bustling South Beach, but it's also a lot of fun. Lummus Park's distinctive features are bright colors and white sand against turquoise waves.
Where to Go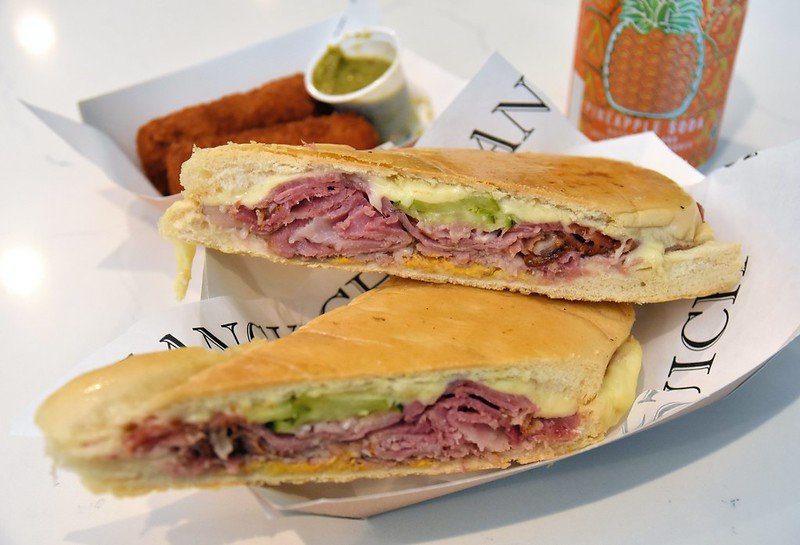 Besides great beaches, Miami has lots of other popular tourist destinations. The Miami Seaquarium is considered the oldest in the United States and opened in 1955. The Seaquarium is located on the small island of Virginia Key and covers 37 acres of land. The region's tropical climate makes it possible to hold shows with dolphins, orcas and seals in the open air all year round. Make sure to see the program's highlight: an orca performing since 1970. This oceanarium is a must-visit and could be compared to the Dubai Aquarium & Underwater Zoo. Make sure to rent Metropolitan real estate nearby and stop by this unforgettable place.
Another popular attraction—the Miami Zoo—is located in the heart of an area called Three Lakes. It features over 2,000 animals in their natural habitat on over 700 acres. This is the only tropical zoo in the United States that allows keeping so many species of exotic animals. White tigers, gibbons, Cuban crocodiles and Comodoro varans can be seen here, as well as the traditional zoo inhabitants like lions, tigers and bears.
Not far from Miami is Coral Castle. Over 1,000 tons of sedimentary rock has been mined and molded into various forms, including slab walls, tables, chairs, a crescent moon, etc. Many sources claim that the castle (Rock Gate Park) is scientifically inexplicable. Make sure to visit one of the world's most mysterious accomplishments during your visit.
Miami is an international dining destination, with two Michelin-starred restaurants and cuisine ranging from Cuban to Vietnamese, Italian and classic seafood. You can't visit Miami without eating a Cuban sandwich, and the creative takes at Sanguich De Miami are a fun way to try the city's signature food.