Debut fiction, short story collections and mysteries to represent the best of what's coming out this spring.
OUT NOW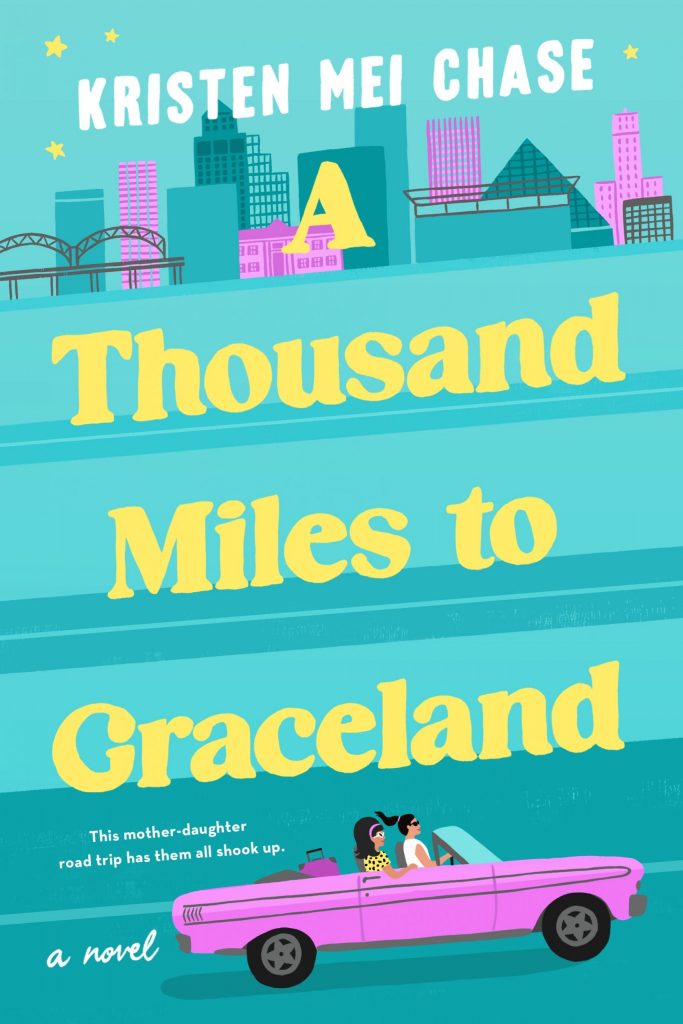 The journey of a thousand miles begins with sequins and a beehive wig in this sharply funny and achingly tender debut novel about mothers, daughters and the surprising power of Elvis. Grace Johnson can't escape the feeling that her life is on autopilot—until her husband announces he's done with their marriage. Grace has a choice: wallow in humiliation … or reluctantly grant her outlandish mother's 70th birthday wish with a road trip Graceland. Buckle up, Elvis. We're on our way. Between spontaneous roadside stops to psychics, wig mishaps and familiar passive-aggressive zingers, Grace is starting to better understand her Elvis-obsessed mama and their own fragile connection. But after all these years, will it ever be possible for Grace and her mom to heal the hurts of the past? Read our review here.
A South Carolina family endures one life-shattering day in 1961 in a town that lies in the shadow of a nuclear bomb plant. It's November 1, 1961, in a small town in South Carolina, and nuclear war is coming. Nine-year-old Wilson Porter believes this with every fiber of his being. He prowls his neighborhood for Communists and studies fallout pamphlets and the habits of his father, a scientist at the nuclear plant in town. Meanwhile, his mother Nellie covertly joins an anti-nuclear movement led by angry housewives, and his father, Dean, must decide what to do with the damning secrets he's uncovered at the nuclear plant. When tragedy strikes, the Porter family must learn to confront their fears—of the world and of each other.
Brutes by Dizz Tate
In Falls Landing, Florida—a place built of theme parks, swampy lakes and scorched bougainvillea flowers—something sinister lurks in the deep. A gang of 13-year-old girls obsessively orbits around the local preacher's daughter, Sammy. She is mesmerizing, older and in love with Eddie. But suddenly, Sammy goes missing. Where is she? Watching from a distance, they edge ever closer to discovering a dark secret about their fame-hungry town and the cruel cost of a ticket out. What they see will continue to haunt them for the rest of their lives. Through a darkly beautiful and brutally compelling lens, Dizz Tate captures the violence, horrors and manic joys of girlhood. Brutes is a novel about the seemingly unbreakable bonds in the "we" of young friendship, and the moment it is broken forever.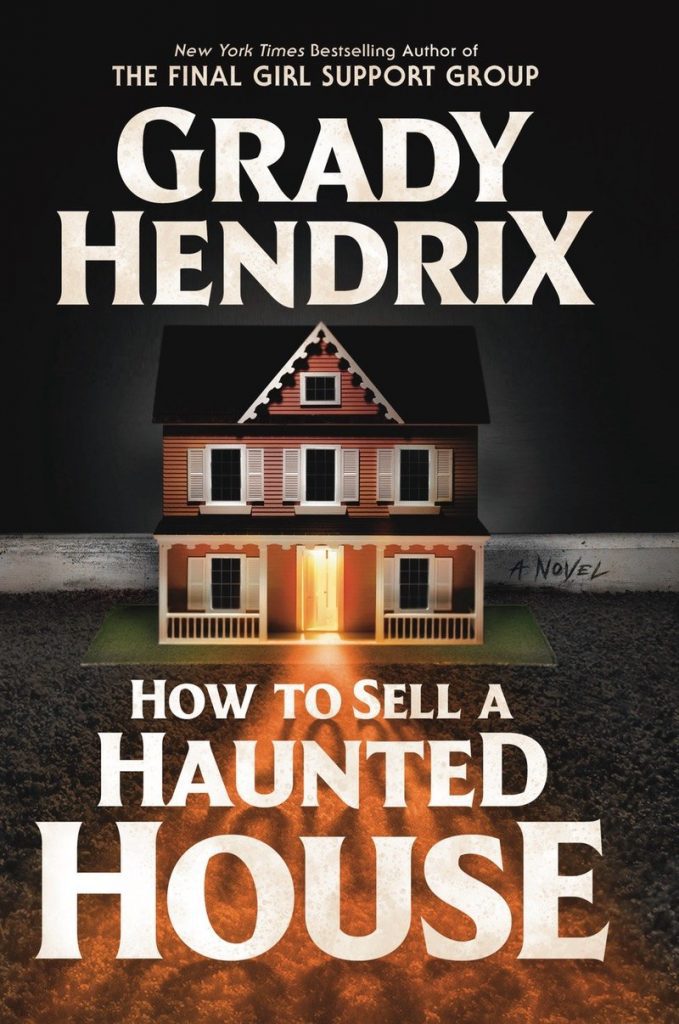 Grady Hendrix takes on the haunted house in a thrilling new novel that explores the way your past—and your family—can haunt you like nothing else. When Louise finds out her parents have died, she dreads going home. She doesn't want to deal with her family home, stuffed to the rafters with the remnants of her father's academic career and her mother's lifelong obsession with puppets and dolls. Most of all, she doesn't want to deal with her brother, Mark. Unfortunately, she'll need his help to get the house ready for sale, because it'll take more than some new paint on the walls and clearing out a lifetime of memories to get this place on the market. But some houses don't want to be sold, and their home has other plans for both of them …
Bark On by Mason Boyles (February 28)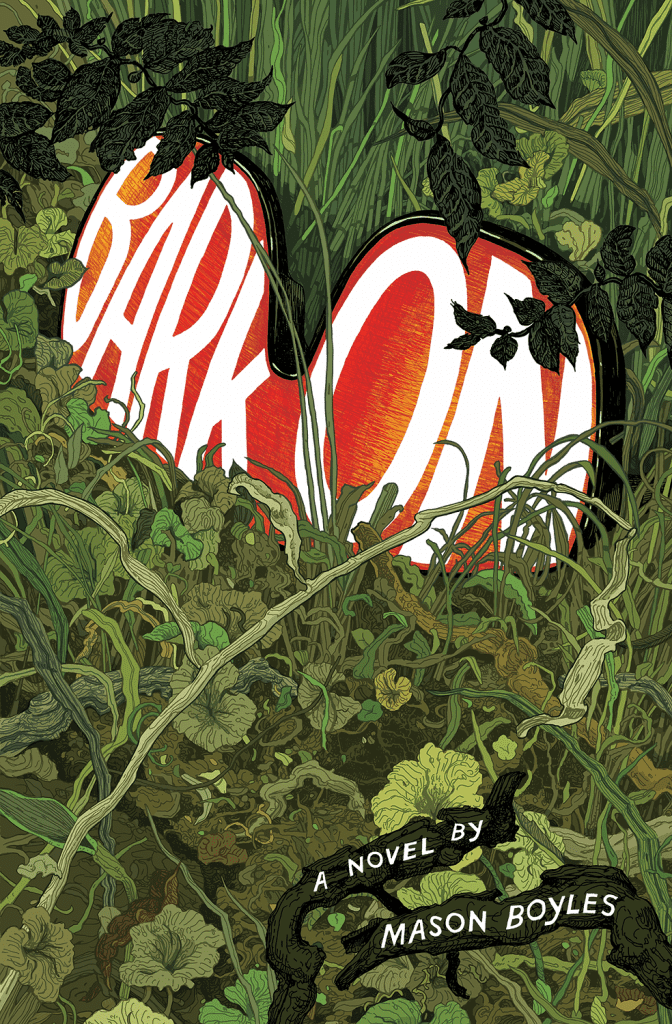 This debut novel by Mason Boyles follows Ezra Fogerty, an aspiring professional triathlete training out of his ma's trailer in the eroding North Carolina beach town of Kure. When the recently disgraced celebrity coach Benji Newton shows up at his doorstep offering to train him for the Chapel Hill Ironman, Ezra accepts eagerly. Benji's methods prove brutal and ritualistic, and seem connected to Kure's abruptly climbing coyote population. As Ezra begins to question the logic behind his preparation, Benji invites the orphaned prodigy Casper Swayze to train with them. The diminutive Casper one-ups Ezra in every workout until suffering a disastrous injury that coincides with Benji's disappearance, leaving Ezra to choose between caring for Casper and completing preparations for the biggest race of his career.
Mirrors is a collection of interconnected essays that recount 2022 Louisiana Writer Award winner David Armand's adoption and boyhood in rural Louisiana. Armand writes candidly about his troubled teenage years, experimenting with drugs and alcohol, then dropping out of school and working odd jobs. While most of the book deals with the author's youth, the collection ultimately builds to the final piece, which describes his unexpected discovery of a hidden past. Read an interview with David Armand here.
Time's Undoing by Cheryl A. Head (February 28)
Inspired by the author's own family history and by true events, Time's Undoing is a passionate tale of one woman's quest for the truth behind the racially motivated trauma that has haunted her family for generations. This is a searing and tender novel about a young Black journalist's search for answers in the unsolved murder of her great-grandfather in segregated Birmingham, Alabama, decades ago. As newfound friends and supporters in Birmingham rally around her search, Head tells the uplifting story of a community coming together to fight for change.
Twenty-one-year-old Tanner Quimby needs a place to live. Preferably one where she can continue sitting around in sweatpants and playing video games 19 hours a day. When an opportunity to work as a live-in caregiver for an elderly woman falls into her lap, she takes it. One slip on the rug. That's all it took for Louise Wilt's daughter to demand that Louise have a full-time nanny living with her. Never mind that she can still walk fine, finish her daily crossword puzzle, and pour the two fingers of vodka she drinks every afternoon. Bottom line, Louise wants a caretaker even less than Tanner wants to be one. Thus begins the story of a not-to-be-underestimated elderly woman and an aimless young woman who—if they can outrun the mistakes of their past—might just have the greatest adventure of their lives.
You Know Her by Meagan Jennett (April 4)
Two hours before he vanished, Mark Dixon stole a glass of wine. That's what bartender Sophie Braam told the cops when they questioned her about the customer whose mutilated body was just found. What she didn't tell them is that she's the one who killed him. New officer Nora Martin is trying very hard to learn the ropes of Bellair Police Department from Detective Murphy, while ignoring all the men in the department snapping about a diversity hire. When she meets Sophie, they build an uneasy camaraderie over shared frustrations. As bodies start piling up, Nora begins to suspect that something's not quite right with the unnerving, enigmatic bartender. But will she be able to convince Murph, or will he keep laughing off the idea that the serial killer haunting their little town is a woman?
A decade ago, two vans filled with high school seniors on a school trip crashed into a Tennessee ravine—a tragedy that claimed the lives of multiple classmates and teachers. The nine students who managed to escape the river that night were irrevocably changed. A year later, after one of the survivors dies by suicide on the anniversary of the crash, the rest of them make a pact: to come together each year to commemorate that terrible night. And—as they promised long ago—each survivor will do whatever he or she can do to save one another. Won't they? A propulsive and chilling locked-box mystery filled with the dazzling hairpin twists that are Megan Miranda's signature.
If we're lucky, we all encounter at least one person whose life elevates and inspires our own. For acclaimed novelist Daniel Wallace, he had one hero and inspiration for so much of what followed: his longtime friend and brother-in-law William Nealy. Seemingly perfect, William was an acclaimed outdoorsman, a famous cartoonist, an accomplished author. When William took his own life at age 48, Daniel was left first grieving and furious with the man who broke his and his sister's hearts. That anger led him to commit a grievous act of his own, that took him down a dark path into the tortured recesses of William's past. Eventually, a new picture of William emerged, a man with too many secrets to bear. As Daniel Wallace's first foray into nonfiction—part love story, part true crime—This Isn't Going to End Well tells an intimate and moving story of what happens when we realize our heroes are human.

When Gerry, the beloved Williams patriarch, dies suddenly, his grandchildren flock from across the country to the family home in Eulalia, Georgia. But when Gerry's best friend steps up to the microphone to deliver his eulogy, the funeral turns out unlike anyone expected. The cousins, left reeling and confused, cope with their fresh grief and various private dramas. Their eccentric parents are in tow, too, and equally lost—in love and in life. Watching over them all is Ellen, Gerry's sweet and proper widow, who does her best to keep her composure in front of the leering small town. Clever and completely original, If We're Being Honest reminds you that while no one can break your heart like your family can, there's also really no one better to put you back together.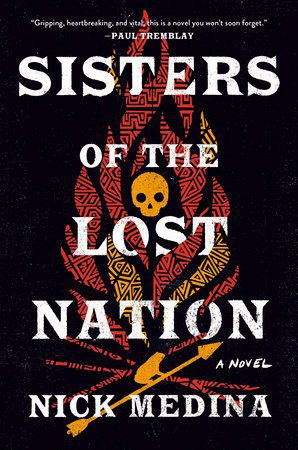 Anna Horn is always looking over her shoulder. For the bullies who torment her, for the entitled visitors at the reservation's casino … and for the nameless, disembodied entity that stalks her every step—an ancient tribal myth come to life, one that's intent on devouring her whole. With strange and sinister happenings occurring around the casino, Anna starts to suspect that not all the horrors on the reservation are old. As girls begin to go missing and the tribe scrambles to find answers, Anna struggles with her place on the rez, desperately searching for the key she's sure lies in the legends of her tribe's past. When Anna's own little sister disappears, she'll do anything to bring her home. But the demons plaguing the reservation—both ancient and new—are strong, and sometimes, it's the stories that never get told that are the most important.