Discovering The World Of Fashion And Style In Texas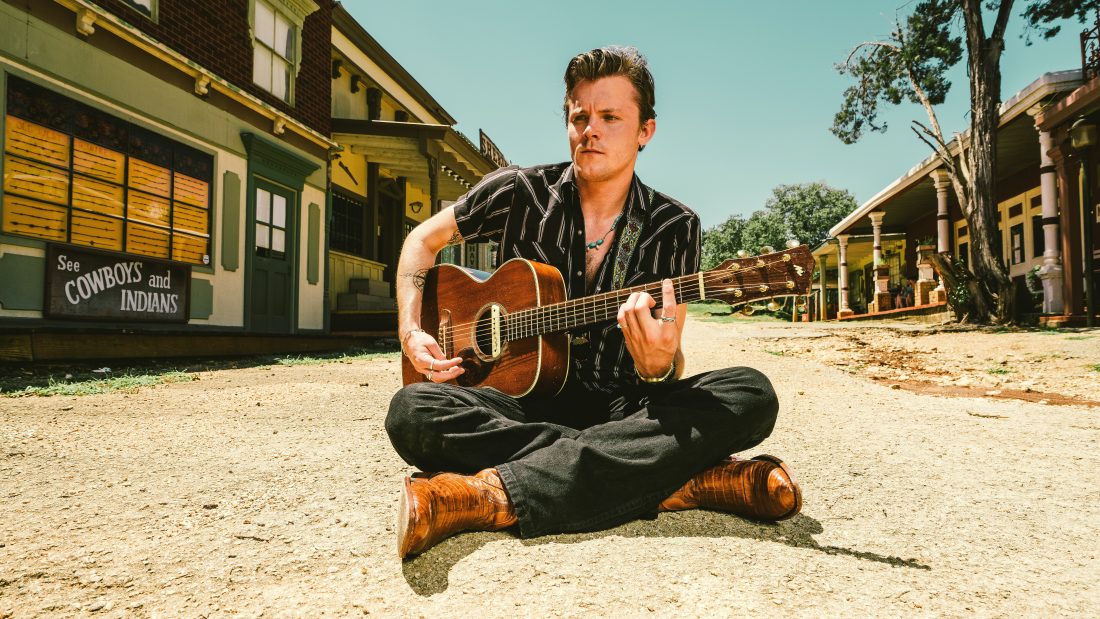 If you are a fashion enthusiast or just someone who appreciates style, you may be surprised to learn that Texas has a burgeoning fashion industry. From traditional Western wear to avant-garde designs, the Lone Star State is home to various fashion designers, boutiques and events.
The world of fashion and style in Texas is a unique blend of Southern charm, cowboy culture and classic sophistication. From high-end boutiques to vintage shops, Texas has many options for the fashion-savvy individual. With big cities like Dallas and Austin, the state attracts many notable designers, models and celebrities.
The annual Texas Fashion Week showcases emerging and established talent, while the popular Houston Livestock Show and Rodeo celebrates cowboy culture with its famous Western attire. Whether looking for casual chic or red-carpet glamour, Texas boasts diverse fashion and style options for all tastes.
Top Fashion 7 Trends In Texas
Statement Hats
In the Lone Star State, hats have always been a staple accessory, but lately statement hats have taken the fashion scene by storm. Texans make bold statements with headwear—from colorful cowboy hats to trendy fedoras. The statement trend has been viral in Texas due to its rich Western history, where hats once symbolized wealth, status and protection from the harsh sun.
Today, statement hats are versatile in any outfit and can be seen at music festivals, outdoor events and even casual outings. So, if you want to make a statement in Texas, a hat is the perfect accessory to elevate your look.
Bold Prints
Bold prints have become a famous trend in Texas fashion. From vibrant florals to daring animal prints, these eye-catching designs can be found on everything from clothing to accessories. Bold prints provide a fun and unique way to make a statement and express your style. This trend is perfect for those looking to stand out and add a little extra pizzazz to their wardrobe. Some people even add a CBD vape to enhance their look. Whether you rock a head-to-toe print or incorporate a statement piece into your outfit, bold prints will turn heads and make a lasting impression. So, choose your favorite print and embrace the boldness that Texas fashion has to offer.
Denim Everything
Denim has always been a staple in the trending industry, and it seems Texans have taken it to a new level. Denim everything has become a major trend in the Lone Star State, from denim jackets and jeans to denim dresses and even denim accessories.
From the bustling streets of Houston to the quaint neighborhoods of Austin, Texans are rocking the denim look with confidence and style. It's not just about wearing denim; it's about how you wear it. For a casual or dressier look, denim can be comfortable and fashionable. So, if you're in Texas, don't be afraid to embrace the trend and proudly rock denim everything.
Fringe Accents
Texas has always been known for its unique fashion sense and bold choices. In recent years, the trend of fringe accents has been making its way across the state, appearing on everything from clothing to accessories. These delicate strands of fabric add texture and movement to any outfit, making them perfect for events like music festivals or nights out on the town.
This trend is particularly interesting for how it has been adapted to suit different styles and personalities. Fringe accents can be incorporated into any aesthetic, from earthy bohemian looks to sleek and modern minimalism. Whether you're a Texan by birth or simply passing through, you'll surely notice this playful and eye-catching trend all around you.
Cowboy Boots
Cowboy boots have been a staple in Texas since the 1800s, but their popularity has recently surged, becoming a trend nationwide. With the rise of Western fashion, cowboy boots have made a comeback in a big way. The versatility of these iconic boots allows them to be worn for both fashion and function.
Cowboy boots can be paired with jeans, making them the perfect addition to any outfit. From traditional leather designs to modern interpretations, cowboy boots come in various styles, colors and patterns. With Texan celebrities like Beyoncé and Matthew McConaughey showing off their cowboy boot collections, it's no wonder that this trend is gaining momentum. Whether two-stepping at a honky-tonk or running errands around town, cowboy boots are a must-have for any Texan wardrobe.
Off-The-Shoulder Tops
Off-the-shoulder tops seem to have taken over Texas, as this trend has gained immense popularity in the state. These tops are designed to reveal the shoulders, perfect for warmer climates like Texas. The style is flattering and feminine, making it a go-to option for date nights and outings.
This trend has taken on different variations, including loose and flowy tops to more fitted and structured designs. The trend is not limited to a specific age group, with younger and older demographics embracing this fashion statement. Overall, it's clear that the off-the-shoulder trend is here to stay, and Texans are leading the way in showcasing it.
Satin Dresses
The satin dress trend in Texas has taken the fashion world by storm. These elegant dresses are versatile, luxurious and effortless to accessorize. Whether attending a formal event or just going out on a night on the town, a satin dress is the perfect choice.
This trend is popular because it flatters the feminine figure, creating a stunning silhouette. Satin dresses come in various colors, from bold and bright to soft and subtle, making them suitable for any occasion. With so many options, it is no surprise that satin dresses have become a staple in Texas fashion.
Texas fashion has been influenced by the state's diverse cultural and geographical influences—from the colorful and bold designs of Mexican-American fashion to the cowboy and rodeo culture of the West. Whether in Austin, Dallas, Houston or San Antonio, you'll have plenty of opportunities to explore Texas fashion and style.