3 Must-Visit Historical Locations in the Deep South
Steeped in history, culture and natural beauty, America's Deep South is the perfect destination for a summer vacation. From a lazy cruise down the Mississippi River with stops at historical plantations to national civil rights sites, the South has plenty of ways to discover and remember the past.
There's something for everyone, so pack your swimsuit, a comfortable pair of shoes, some flip-flops and plenty of sunscreen as we take a journey through some of the historical locations and must-see attractions in the Deep South.
Mighty Mississippi River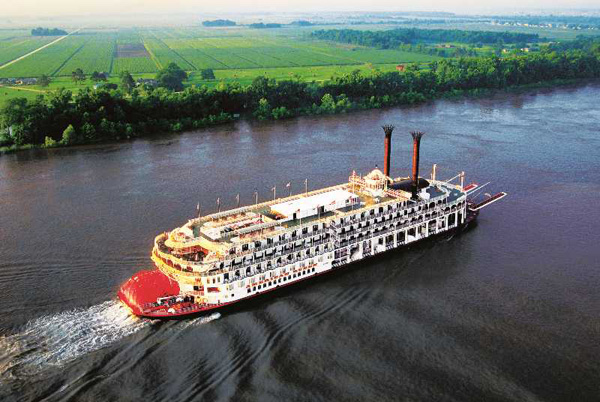 The mighty Mississippi River winds its way South all the way to the Gulf of Mexico, offering lazy cruises with sights of restored plantations, riverfront cities and hubs of musical culture. Cultural buffs can enjoy sections of this 2,300-mile river aboard a classic paddlewheeler and imagine days gone by.
A hotspot for visitors to stay in Mississippi is Tunica Resorts, which sits between the river and Hwy. 61, boasting six casinos, multiple eateries and exciting outdoor activities. You'll soon discover that Skrill isn't just for shopping. In fact, you can play at the Skrill casinos, which include the MGM-owned Gold Strike Casino Resort and the Horseshoe Casino Resort. The latter was created by the son of Las Vegas gaming legend Benny Binion.
While in town, it's worth paying a visit to the Hollywood Café, which not only claims to be the proud home of fried dill pickles but has also been featured in multiple works of fiction. Another place of interest along the river is the sleepy city of Vicksburg, which acted as a strategic point between New Orleans, Louisiana and Memphis during the Civil War. Vicksburg National Military Park provides several ways to explore, whether it's by foot, on bikes or on the self-drive trail. Maybe hire a battlefield guide or join a park ranger to gain an insight into the siege of Vicksburg and see history come alive.
Louisiana Plantations
Along the Louisiana riverbanks of the Mississippi, you will encounter dozens of restored plantations. Approximately an hour west of New Orleans are three in close proximity that are worth a visit. Oak Alley has been used as a filming location for multiple television shows and movies. It has the typical oak tree-lined avenue leading to the big house's white columns and familiar shuttered windows, and a slavery exhibit focuses on some of the individuals who were owned and kept on the plantation.
Set among the sugarcane fields is Laura Plantation, dating back to 1804 and depicting the life of Creoles in Louisiana. Here you will get vivid insight into the lives of plantation owners from firsthand memoirs, photographs and biographies. Lastly, Whitney Plantation, which dates to 1752, depicts the harrowing lives of 350 enslaved people forced to live and work on the plantation for over a century.
Memphis, Tennessee
No trip to the Deep South would be complete without a visit to Memphis, Tennessee. It's a real treat for music fans and home to Sun Studio, where the likes of Elvis, Johnny Cash and B.B. King recorded their unforgettable hits. If it's live music you're after, head down to Beale Street where clubs are buzzing with the sounds of blues, rock and jazz.
Jump on the shuttle from Sun Studio to Graceland, the former home of the King of Rock 'n' Roll Elvis Presley. Here, you'll witness lavish 1970s décor, carpeted ceilings and peacock stained-glass windows, in addition to Elvis's full record collection, cars and planes (one with a gold-plated basin) before your final stop of the tour, a visit to the flower-covered grave.
A 20-minute walk from Beale Street will take you to the National Civil Rights Museum. The main focus here is on America's long, hard struggle with race. In fact, the museum backs onto the hotel where Dr. Martin Luther King Jr. was assassinated. The room where he died has been preserved as it was on that fateful night, it's well worth a visit and captures the essence of the city's fraught racial history.