12-Plus Ways to Experience Upscale Living in Atlanta's Luxury Neighborhood
Discover the reimagined Phipps Plaza in Buckhead.
By Hope S. Philbrick
Dream of living like a star? Long for top-notch customer service rather than clicking "buy now?" Crave tasty fare prepared by stellar chefs? Ready to lounge in a cabana by a sparkling pool? Nodding yes yet? It's time to head to the reimagined Phipps Plaza in Atlanta, Georgia's, Buckhead neighborhood.
Buckhead is Atlanta's luxury destination. It ranks as Georgia's No. 1 wealthiest zip code and among the nation's Top 10 most affluent communities. It's the second-wealthiest population in the Southeast (after Palm Beach) and ranks No. 8 nationally and No. 17 globally in economics; average home sales exceed $1 million. With 23.9 million square feet of office space, it's one of the nation's largest non-central business office districts. But you don't need to be rich to enjoy Buckhead: You're welcome to enjoy its notable dining options, well-appointed hotels, shopping havens and other amusements any time.
SHOP
Phipps Plaza
In 1969, Phipps Plaza opened as Atlanta's first multi-level enclosed mall and has built its reputation on upscale offerings. Recently, Phipps Plaza was reimagined and renovated to up its already legendary WOW factor.
Touted as "America's mixed-use destination of the future" in press materials, the new Phipps Plaza aims to "set to scale new heights with a transformative 360-degree expansion that redefines the future of modern mixed-use luxury" with options to shop, dine, work, live, play and stay.
Phipps Plaza is home to luxury boutiques, well-loved anchors like Nordstrom's, an AMC Theatre, award-winning restaurants, an interactive Lego Discovery Center and more. Elite designer brands include Valentino, Gucci, Tiffany & Co., Versace, Tom Ford, Hermes Paris and Dior, among others. The five-year process of transforming Phipps Plaza is ready to enjoy now, though additional enhancements are on the way (14 additional luxury brands will be added this year).
Saks Fifth Avenue at Phipps Plaza
Atlanta's only Saks location is second only to New York City in sales volume (that's right, Buckhead beats Beverly Hills). Saks showcases a collection of exclusive designer shop-within-shops. For elite pampering while shopping, book a session with a personal stylist at the Fifth Avenue Club. A personal stylist can select items just for you to try on in a private suite. Appointments are free with zero obligation to buy. So feel free to wear stilettos and leave the walking around to someone else while getting expert advice on what flatters you best. Ten associates are dedicated to providing this personalized experience, so it's available by appointment only. (Fun fact: Saks also offers studio services since Georgia ranks No. 1 in filmmaking, outranking California for several years now.)
Lenox Square
Phipps Plaza impresses with its upscale services, sparkling level of cleanliness, abundant security, eye-popping styles and diversity of options. However, it's not the only shopping haven at the intersection of Peachtree and Lenox roads. Phipps' sister mall diagonally across the street Lenox Square is home to more than 200 retailers, including Macy's, Bloomingdale's, Neiman-Marcus, J. Crew, Banana Republic, Burberry and Apple.
DINE
Citizens Market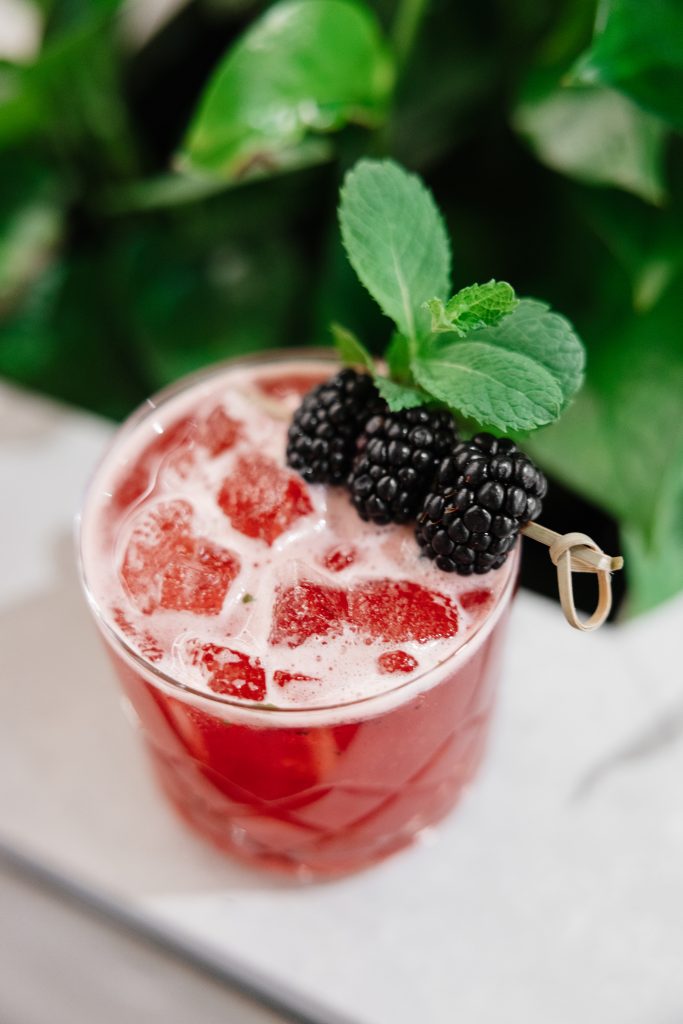 A food court beyond the norm, Citizens Market presents a variety of culinary options in a casual setting. A collaboration between C3 (the fastest-growing Food Tech Platform) and Legends (a leading Global Premium Experience Company), the 25,000-square-foot food hall features global culinary brands such as El Pollo Verde by Michelin-starred Chef Dani Garcia, Sa'Moto by Iron Chef Masaharu Morimoto and Cicci di Carne by Dario Cecchini, as well as Umami Burger, Krispy Rice and others.
Additional dining options at Phipps Plaza include the timeless Davio's Northern Italian Steakhouse, the hotspot for modern European cuisine Ecco Buckhead, casual locals' favorite Alon's Bakery & Market and the new Nobu (featured below).
PLAY
The Green
A lush, new greenspace, Phipps Plaza's courtyard welcomes guests to linger outdoors for events, dining and entertainment. You might take your order from Citizens Market outdoors, relax in an Adirondack chair, peruse public artwork or simply catch your breath between shops.
Lego Discovery Center
A kid-oriented attraction with genuine adult appeal, the new Lego Discovery Center offers the opportunity to see Lego-constructed replicas of Atlanta's iconic spots in one room. The massive display bursts with creativity and attention to detail. There are also several different themed interactive areas, including the option to build your own rocket ship and blast it virtually into space and ride a train around a track where you can shoot monsters with a laser gun while looping around.
Life Time & Life Time Work
If your favorite workout is to drink at the bar, recline in a comfy chair and get a massage, this is the place for you. Life Time is an athletic country club where you'll fit right in whether you prefer to relax or take exercise very seriously. You can run on treadmills, perfect your yoga poses, lift weights, spin, do pilates and so much more to hone, tone and feel the burn, whether you prefer to sweat on your own or as part of a group class. While here you can also recover with a massage or chiropractic adjustment, eat, enjoy a stunning rooftop pool (swim laps and/or soak up rays from a lounge chair or plush cabana spaces) and even do your job in a private office, cubicle, cubby or conference room. Billed as a "Diamond-level athletic resort," this place amazes with every inch of its 90,000 square feet.
STAY
Nobu Hotel & Restaurant
You might spot some famous faces in and around Phipps Plaza, but even if you don't you can linger at a star-backed hotel and/or restaurant. The Nobu global luxury lifestyle brand was founded by Chef Nobu Matsuhisa, Robert DeNiro and Meir Taper. It aims to provide guests with new levels of hospitality.
Opened November 2022, Nobu Atlanta joins a portfolio of global hotel and restaurant locations.
Nobu Atlanta Hotel offers 152 guestrooms, including suites with Japanese-inspired décor, luxury bathrooms and advanced technology. Two suites have Porsche themes, outfitted in cooperation with the Porsche brand (Porsche's U.S. headquarters is located south of the hotel.) All guestrooms offer unrivaled mattresses, luxe linens and stylish furnishings. The hotel also boasts a stunning rooftop pool and bar; though it's currently closed for use as a film set until it reopens this fall, guests are given day passes to Life Time located a quick stroll across the driveway—literally no guest has complained, since the rooftop pools at Life Time are impressive and luxe. Hotel security includes state-of-the-art elevators that require key access to operate. The hotel's two Porsche Taycan house cars are available for your convenience. A "certified Porsche pilot" will expertly navigate you anywhere within a three-mile radius of the hotel. Traveling with your fur-bud? Pets are welcome for a one-time, non-refundable fee of $150.
The 272-seat Nobu Atlanta restaurant is celebrated for its "signature new-style Japanese cuisine." The menu offers iconic Nobu dishes as well as specialties made using local ingredients. Likewise, the cocktail menu offers classic cocktails plus Atlanta-exclusive drinks. Two different private dining rooms can accommodate up to either 24 or 12 guests.
If your style is more European than Japanese, check into Phipps Plaza's other new overnight accommodation option: AC Hotel by Marriott.