Exploring Austin, Texas
Austin, in the Lone Star State, is a city that effortlessly blends the old and all things weird and wonderful. Austin is known for embracing its quirky side with open arms. From the iconic "I Love You So Much" wall to the annual Eeyore's Birthday Party, you'll quickly realize upon your arrival in this southernmost state capital that you're in for one hell of a ride. As well as a unique sense of individuality, there's much else to be discovered in this sunny city. Here's a lowdown on all things great to do in Austin.
How to Get Around: Car
First, you can't get around Austin on foot, not in a day or even a week. That's why one of the best ways to get around is to hire a car that suits your budget. Book in advance and you might even find a coupon to save a few bucks. Austin is a sprawling city and, while it has public transportation options like buses and ride-sharing services, relying solely on them might be less convenient depending on the length of your stay in Austin—especially if you want to visit multiple places in one day. What's more, Austin is surrounded by the beautiful Hill Country full of picturesque lakes and charming small towns. Renting a car allows you to explore the scenic areas around Austin. Who knows, you might fancy a trip to the Texas wine country while you're there.
Live Music and Tex-Mex Goodness
If you're looking for the authentic Austin experience, then you need to stay on South Congress Avenue, or SoCo, as the locals call it. This neighborhood has a funky and eclectic vibe and boasts a mix of vintage shops, art galleries and food trucks. If you're a fan of unique street art and hipster hangouts, you'll feel right at home here. It's a fantastic spot for those seeking a more bohemian and artistic ambiance.
You can't visit Austin without diving headfirst into the city's legendary live music scene. From blues and country to rock and indie, Austin has a little something for all music lovers who visit. Head straight to Sixth Street, known as "Dirty Sixth," for a rowdy night out hopping between iconic Austin music venues. If you're into a more laid-back vibe, you can catch some tunes at the famous Continental Club or Antone's. Pro tip: keep an eye out for free outdoor concerts, like those at Zilker Park, where you can enjoy live tunes under the stars.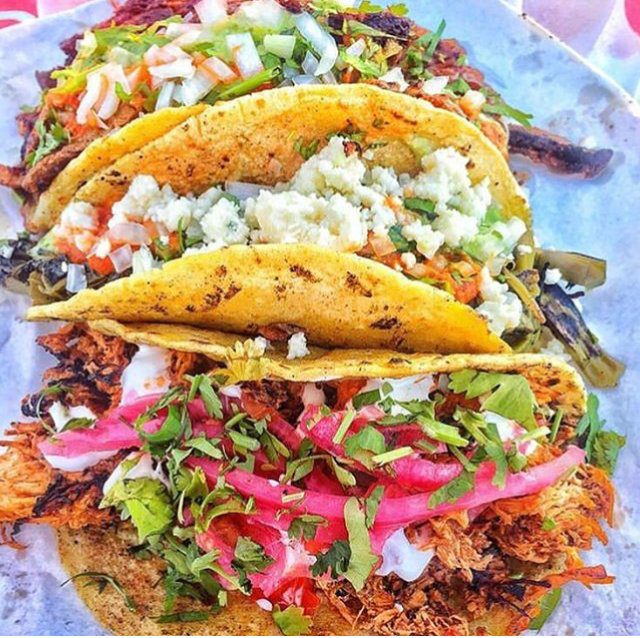 Austin takes food seriously, so you're in for some serious culinary delights. For an unforgettable food truck adventure, hit up South Congress Avenue or East Austin neighborhoods. Alternatively, embrace the Tex-Mex goodness at places like Torchy's Tacos or indulge in mouthwatering barbecue at Franklin Barbecue (but be prepared to wait in line—it's worth it). Don't forget to try the famous Austin breakfast tacos either. They do cause quite the stir in the best way possible.
Embrace The Weird and Whimsical Austin
Zilker Park is Austin's urban oasis, offering a breath of fresh air and a chance to connect with nature. Rent a paddleboat on Lady Bird Lake and enjoy the stunning views of the city skyline. Unleash your inner kid at Barton Springs Pool, a natural spring-fed pool perfect for swimming year-round. And if you're lucky, you might stumble upon a festival or event happening right in the heart of the park. Remember to hydrate if this is during the summer months—the Austin sun is quite unforgiving.
Join the spectacle at the Congress Avenue Bridge, where around sunset thousands of bats take to the skies in a breathtaking display. This natural phenomenon occurs from spring to fall when the Mexican free-tailed bats migrate to Austin. It is truly a sight to behold.
Whether you're in it for the music or just in it for the good vibes, Austin is sure to give you whatever you're looking for and so much more. So, go forth and create some amazing memories in the Live Music Capital of the World.