Family Therapy in a Purple Convertible: A Review of 'A Thousand Miles to Graceland' by Kristen Mei Chase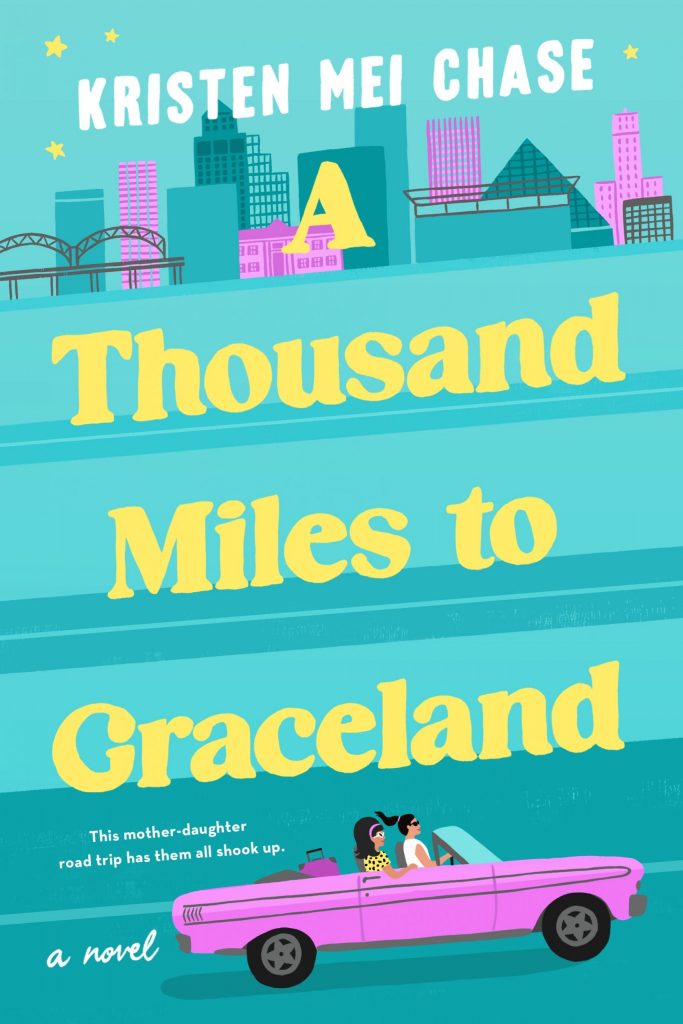 There is a moment in everyone's life when they just want to get off the phone with their mother. Maybe the conversation begins with guilt, swerves toward subtle reminders about everything you've done wrong in your life, and then idles at a story involving people you don't know—but she swears you met them once when you were six. Or, maybe, though your mother is well loved and appreciated, your eye starts twitching, and your throat clenches at the sound of her voice, and you know that if you don't hang up the phone now—right now—you'll start shrieking in a petulant way that calls braces and pop star posters to mind.
Kristen Mei Chase makes her readers feel like they are in the midst of this conversation in her debut novel, A Thousand Miles to Graceland. Chase's tale centers on the relationship between Grace, an accountant newly separated from her lackluster husband, and her impractical, Elvis-obsessed mother, Loralyn. Though Grace has spent the entirety of her adult life trying to escape her Southern roots and the abuse that she suffered in her childhood, she is thrown right back into the land of deep-fried and "hey y'alls" as she embarks on a road trip to deliver her mother to the home of the beloved Elvis in Memphis, Tennessee. The journey begins with a bright purple rented convertible in El Paso, Texas. The road ahead of Grace and Loralyn is laden with resentment, cathartic conversations, and, yes, enough Elvis references to inspire you researching his deep tracks.
A Thousand Miles to Graceland is precisely what it is meant to be; a heartwarming portrayal of a mother and daughter duking out years' worth of emotional trauma in one road trip. Though Kristen Mei Chase isn't necessarily pushing any literary boundaries in her debut novel, she packages themes of abuse, illness, and alienation in a humorous and accessible way that deserves applause. She reminds readers that depth does not equate to stuffiness and pompous vocabulary. Her vibrant main characters grapple with what it means to be Asian-Americans in the heart of the South, and the sweet-talking Priscilla Presley impersonating Loralyn highlights the many intricacies and faces of Southern heritage.
At its core, A Thousand Miles to Graceland is an uplifting, easy read about fresh starts and reconciliation—and it is out now in time for Mother's Day.
A Thousand Miles to Graceland is one of our Spring Book Picks for 2023.