Getting Creative Motivation and Inspiration From Southern Literature
Motivation is what almost every modern American needs. Social status and occupation do not matter when it comes to inspiration. However, burnout is especially familiar to students and faculty. Here are the best Southern literature samples to help you get creative motivation and inspiration.
As I Lay Dying by William Faulkner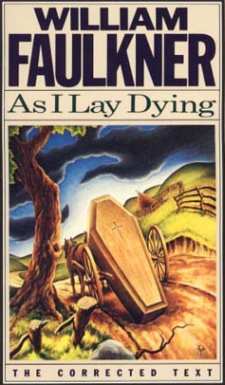 This is a pretty difficult psychological novel, so you need to prepare yourself. Faulkner's family saga is built in the form of monologues of all of its 15 characters. There is no narrator in this novel. Rather, the story is everyone's vision of the event taking place, of its causes and consequences.
The mother, Addie Bundren, of a large family has died. Her husband, daughter and sons decide to bury her in Jefferson, Mississippi, where she was born. Each of them bears her loss in their own way, and each of them is perceived as ambiguous. Despite all the tragedy and depressiveness of the novel, you can get many examples of using pun correctly and portraying real human emotions. Faulkner's stream of consciousness style was also revolutionary at the time.
If you are a student, then you should definitely read As I Lay Dying to write a good literature review. But if you don't have time, then the only way out is essay service reviews. You can find someone who has read this novel and can help you with your literary review.
All the King's Men by Robert Penn Warren
Robert Penn Warren is the consummate master of words. Therefore, students and aspiring writers have a lot to learn from him. When Warren describes someone slamming a door, readers flinch at the loud bang and feel the wind blowing through the room. Having read this book for the first time, you will regret only 480 and not 2,000 pages.
The author masterfully describes any situation. His characters like populist Gov. Willie Stark and descriptions of their features are worth a separate mention. All the King's Men is a masterpiece worth reading for every student.
As you move through the text structure, you will see each character's clear image and emotions. This is a real fountain of inspiration to help you with your creativity and inspiration. But even if you get carried away and do not have time to write an essay, Speedypaper will become your safety net.
The Bone Tree by Greg Iles
This is a highly relevant book, as it allows you to learn more about 20th-century race relations. Forensics is a very unexpected area to get inspiration from, but what if you are a student who wants to become a detective or a police officer? Then you should have a good understanding of the psychology of criminals. Greg Iles' "Natchez Burning" trilogy is hugely popular with readers, and The Bone Tree is his second novel featuring lawyer Penn Cage.
It should be understood that you can expect blood, race, family and justice as the main topics of this book. Some people get inspired and start their own novels or short stories. But some students may be so overwhelmed by the content that they cannot write an essay. You should then read top essay writing services reviews to be on the safe side if you can't write something yourself.
Breakfast at Tiffany's by Truman Capote
This book is interesting from the point of view of adolescent psychology and sheds light on growing up. You probably won't feel lightness and carelessness after reading it. However, Capote's most famous book is a great example of how adolescent psychology works and how a person who is deprived of parental care and education behaves. This book motivates not to repeat other people's mistakes.
If you are a student or taking a literary course, Breakfast at Tiffany's will be extremely inspiring t you. Capote juggles the emotions of his readers like a circus master through his main character Holly Golightly. This book is short, but it is guaranteed to stick with you.
Breakfast at Tiffany's also illustrates an adolescent's attitude as out of touch with reality. In a way, these are a few general ideas and nuances that you might find in a novel like Lolita. If you have the guts to read to the end, then you will not be disappointed.

Southern literature boasts of many great authors, some of them that have inspired readers for generations. If you are a student or a journalist, then these books should be required reading. You will be surprised at how a plot can change dramatically in just a few paragraphs. This is the secret of the great authors of our time. By studying their writing style, you can get enough inspiration to start your own journey.